In the Belly of the Whale: A down-on-his-luck wanderer searches for answers on the lonely coastline of the Golden Triangle
That abandonment was the core of a grief I'd been trying to kill with alcohol for more than 30 years. Her leaving me stung more than her many other faults, such as attacking my father with a knife in my presence...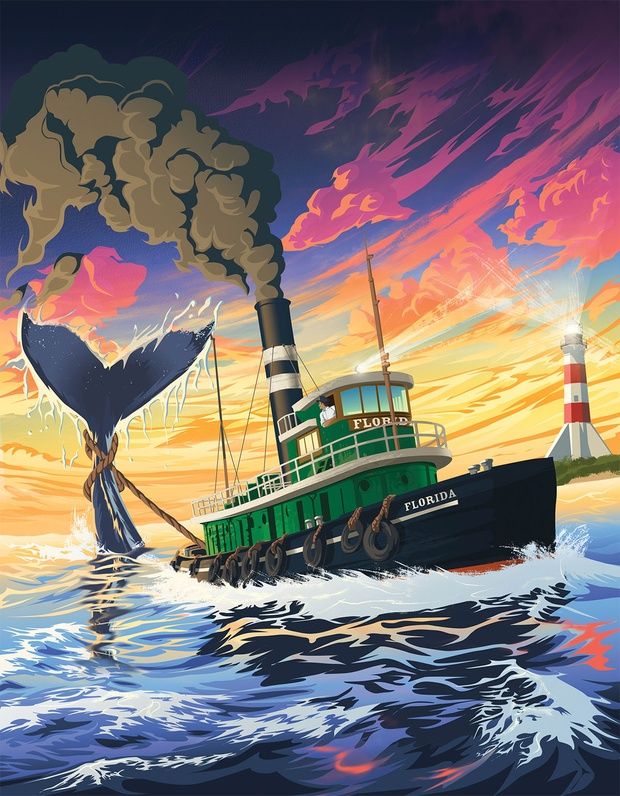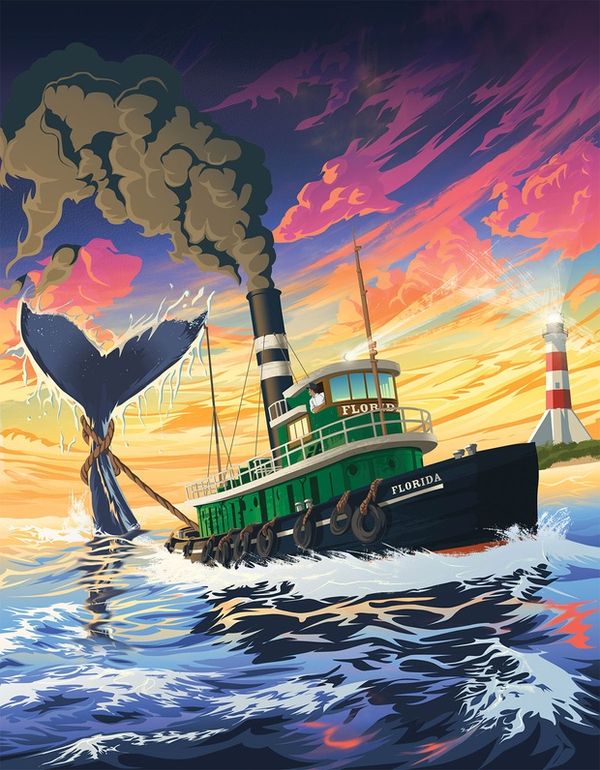 (This story originally appeared in Texas Highways magazine. I was grateful for the chance to do it, and love how it turned out.)
By any standard, I should have been content. I had a prestigious magazine job. I was married to the woman of my dreams. My son, John Henry, was thriving in the Army, and my daughter was doing very well in junior high. And yet, I was drowning myself in alcohol. With every light on my instrument panel flashing red, in January 2019 I quit yelling at the ocean and consented to treatment. Emerging a month later with a diagnosis of acute, long-untreated PTSD, I blinked back at the wider world fully sober for the first time in a decade. I got in my 2003 Honda Accord and went off in search of something I would find along the way.
At the time, I was halfheartedly participating in Alcoholics Anonymous, and my choice of higher power teetered between St. Francis of Assisi and my own ancestors. St. Francis eventually receded into the shadows as I committed to a crude form of ancestor worship. It seemed rational, scientific; we are, to some degree, who our genes command us to be. In knowing who I came from, in coming to know the ghosts who made me, perhaps I could find new strength and wisdom.
Chasing those phantoms took me as far as Mississippi and the Shenandoah Valley in Virginia. But the search bore the most bountiful harvest very close to my Houston home, in the storm-wracked and lonely coastline of the Golden Triangle, framed by Beaumont, Port Arthur, and Orange. There, the seafaring people of my maternal grandmother, Charlotte Ann "Susy" Plummer Taylor, settled back in the late 1830s. They've had an outsize influence on my life both by nature and nurture. To steep myself in their lore was key to understanding both who I had been before rehab and who I would like to be after.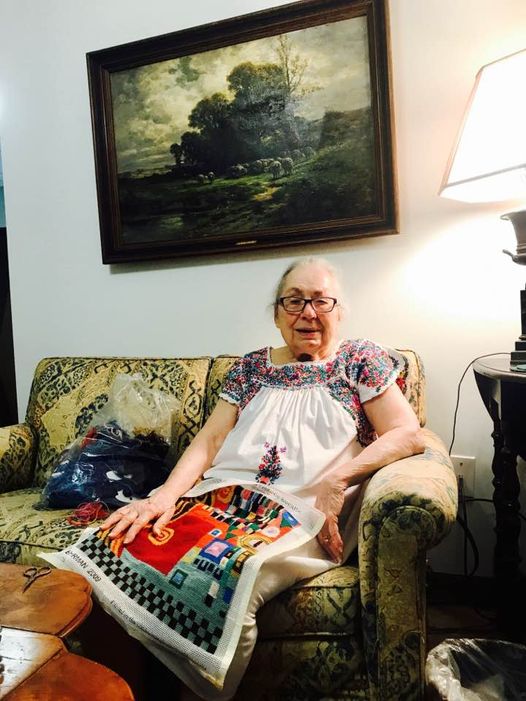 To know this salty bunch better, I moved to the beach on Follett's Island, just west of San Luis Pass. There, I lived sparsely in the Accord, sleeping in the reclined passenger seat next to a clump of salt cedars. I made that grove my own and established a routine, rising with the dawn and watching the sun ascend amber and purple from the Gulf waters. Then, I'd drive a mile or two down the beach, scattering sanderlings, gulls, and oystercatchers along the way to an access point for the Bluewater Highway. I'd grab a coffee and a taco and check myself into a cubicle at Freeport's public library, where I'd work on magazine stories all day long.
By night, I saw myself as a high-tech Karankawa tribesman. As the moon rose and bathed the Gulf in glittery white light, I'd listen to the wind and waves as I conjured the ghosts of Plummers past via genealogy apps on my iPhone. Soothed by the unending subtleties of ocean power, it was easy to feel close to my Plummer folks.
I'd long been steeped in Plummer legend, thanks to my now 94-year-old grandmother Susy, the first daughter in four consecutive generations of ship captains. Susy would sit in her big four-poster bed in our rambling old home in Houston, dogs at her feet and a needlepoint canvas in her hands, and resurrect the salty phantoms of our heritage in her lilting, old-timey, coastal Southeast Texas accent. Her clan's lineage hung on the wall in a needlepoint sampler knitted by her maiden aunt, Julia Plummer, the longtime head librarian at Lamar University. Aunt Julia had lived some of these stories and heard others from her own Aunt Jessie, the first of the Texas Gulf Coast Plummer lady storytellers.
In the fullness of time, those picaresque tales came to resemble in my mind the magical realism of Gabriel García Márquez, only with the Golden Triangle as our Macondo and our Plummer family its Buendías. My family's stories had it all: infidelity, pestilence, shipwrecks, war, incest, alcoholism, heroism, reversals of fortune, and harrowing nights of terror amid the roiling waters and howling winds of the Great Storm of 1900 and slightly lesser tempests.
ONE WINDSWEPT NIGHT on Follett's Island, I decided that in order to better bring these stories in my head to life, I would have to go to my ancestors' old stomping grounds on the salt-crusted rim of the Golden Triangle.
I found little trace of the family's presence in either Beaumont or Port Arthur, the two cities they'd reluctantly settled in after the hurricanes of 1886, 1900, and 1915 finally chased them from the Gulf's very edge. My great-great-grandfather captain Fred Plummer's fine old home in Beaumont's South Park neighborhood was long gone. Dotted as that land is with grassy vacant lots, a boarded-up warehouse or two, and crumbling old homes, it was hard to recall the time when the neighborhood bustled with life spilling over from the Port of Beaumont mere blocks away. Aside from 39 Plummer graves in Magnolia Cemetery, about all that tangibly remains of my family in Beaumont is a reading room in Lamar's library named after Aunt Julia.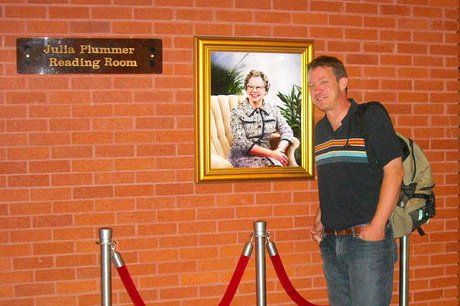 This absence goes double for Port Arthur and especially its city center, where the "A" now hangs crookedly from the lettering on the former Port Arthur News building. The paper, along with much of the rest of the economic life of the city, decamped north of State Highway 87 or to satellite towns such as Groves, Nederland, and Port Neches. Downtown was forlorn: On my first visit, trees grew out of the windows of the abandoned federal building's top floor.
This was not the Port Arthur captain Howard Plummer, my great-grandfather, had known, but it wasn't all suburban flight and urban decay. In the old part of town, a Baptist church had been repurposed as the Buu Mon Buddhist Temple. Refinery giant Motiva was transforming three of the city center's grand old edifices, including that federal building, into office space. Add the city's splendid Museum of the Gulf Coast and you have the makings of a stunning turnaround.
"If you can save Port Arthur, you can save the world," said my friend Kevin Russell, a Beaumont native and Austin musician better known as Shinyribs. This was not long after he closed out a raucous summer 2019 homecoming show at Courville's Kitchen near the rice fields west of Beaumont with his lovely, seldom-played "Raining in Port Arthur." I had been rattling off to him many of the town's problems, among them coastal erosion brought on in part by global warming and the endless parade of evermore vicious storms blowing off the Gulf. Save Port Arthur, save the world. If this was possible, I thought to myself, it was possible I could save myself.
When that epiphany hit me, I was standing on the levee close enough to Port Arthur's docks to hear the hypnotic thrum of the idling engines of a tanker at anchor. This was very near the site of the Plummer family's grand triumph back in March 1910.
The story of the Port Arthur Moby Dick has been told and retold many times over the past century-plus, but likely never more skillfully than by Texan adventurer and writer Gayne Young. In a 2019 article for Sporting Classics magazine, Young described the "ghost gray hide … worn from age and heavily scarred from decades of fights with deep-roaming squid and battles with rival males competing for breeding rights." Young went on about how an overzealous pursuit of a school of squid had mired the whale atop a shallow sandbar in the "Oil Pond," a huge natural oil slick of unknown origins that once floated off Sabine Pass before it mysteriously vanished shortly after absorbing the whale.
Near that muck, captain Cott Plummer, brother of my great-great-grandfather Fred Plummer, was at the helm of his steam tug dubbed Florida. Off in the distance, he saw a tremendous commotion—geysers of mud and water flying up from the Gulf waters. Thinking it was a ship in distress, Cott set course for the ruckus and found not a ship but a sperm whale, 63 feet long and weighing 65 tons.
Naturally, Cott had to catch it and tow it to port. But how? It turns out snaring a whale is not unlike roping a steer. After the whale snapped a series of smaller ropes, Cott tied a hawser—a giant rope used to moor tankers—around the animal's tail just above the fins and set the Florida on course for harbor. The whale had other plans. It fought back hard, at times yanking the Florida in reverse, despite the best efforts of the steam tug's 350-horsepower engine. Five hours later, they'd made the 8 miles to dock, and there the circus began.
News of the leviathan crackled through telegraph wires coast to coast. Amazed locals jostled to be first in line to see the still-barely living monster of the deep. Soon, the small town was overwhelmed with visitors from nearby towns. So, for ease of access to the public, the whale was towed to Port Arthur, but it died along the way. Upon arrival, its carcass was hoisted out of the water and crudely embalmed. Crews of men shoveled ice into the whale's body cavity in an effort to stave off the inevitable, and the whale was tastefully illuminated.
The first day the whale was on display, about 400 people plunked down 50 cents to witness it. Special excursion trains jam-packed with curiosity seekers began to stream in from San Antonio, Dallas, and New Orleans. Crowds estimated at 100,000 were left stranded at faraway depots, waiting for trains that never came.
THAT WAS THE STORY that had made the Plummers famous for a time, and if my own mother ever told it to me, I don't recall it. Instead, I'd heard it from my grandmother Susy because my mother, Julia Plummer Taylor, or "Bidy," was out of the picture for the last decade of my childhood. Her addictions to heroin, codeine, and alcohol first caused her marriage to my father to end. Then the state took away her custodial rights when I was 8, whereupon she exited my life for 10 years.
That abandonment was the core of a grief I'd been trying to kill with alcohol for more than 30 years. Her leaving me stung more than her many other faults, such as attacking my father with a knife in my presence, setting my bedroom on fire with me in it, and enlisting me as a child accomplice on her felony-level shoplifting capers—all before I was in fourth grade.
But she wasn't all bad. She was a talented artist, a voracious reader, and the owner of an incredible sense of humor and an uproarious belly laugh. She was also the possessor of a sweet and low singing voice I can still hear crooning me to sleep with her favorites, like "Silent Night," "Waltzing Matilda," and "You Are My Sunshine."
As one of her hell-raising friends said of her shortly after her death and shortly before his own, "She was a great lady, in spite of herself."
Sadly, it was only through the course of my own addiction and journey toward rehabilitation that I came to know her better and, finally, to forgive her. Through my study of genealogy, I saw how the ghosts of the past create who we are today.
That brings us back to Port Arthur in 1951, which was where Susy's father, Howard, settled after World War II. There, he and his wife once looked after Susy's toddlers, Bidy and my Uncle Tom, while she and my grandfather spent a weekend alone in New Orleans.
Howard came home from the Anzio invasion in Italy a changed man. The minesweeper he commanded struck a mine there, injuring him and killing nine of his men. His casual drinking became ferocious: Where once he took a drink, now the drink took him. I have no way of knowing if Howard had been drinking the afternoon he decided to barbecue a turkey with my uncle and young mom tripping around his feet. But I do know that when he turned his back for a moment, they tipped over a gas can and set themselves on fire.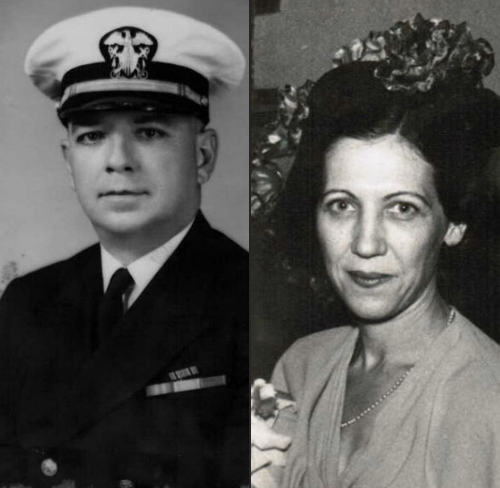 My uncle's burns were confined to his legs and were deeper than my mother's, but hers were more widespread. "I think she felt like she thought she had died then and was living on borrowed time afterward," my father wrote me years later.
I can remember my mom pointing out scars invisible to me but red and raw in her mind. Worse, her brain's receptors had been rewired. After the accident, she'd spent weeks on a morphine drip. She could still feel it years later when she told me, "To be so little and to be so full of pain and then to get such relief from that needle. God, I still remember it."
It was the hippie era, and there was heroin about. My mother sampled her first courtesy of a small bundle sent from Vietnam by the GI brother of a friend. One snort, and she was off to the races. A year before she died, looking back on a life of maternal and marital failure, teetering on the brink of homelessness, her head bowed in shame, all she could say to me was, "I wanted life to slow down, to just dream. And it gave me relief—the same relief I had known in the burn ward."
There in my car on the beach, I could see where we all snapped into place: the war-damaged man presiding over a horrific accident; the mangled little girl growing into a woman with a scarred soul and a mind wired for addiction; and me, doing my best to drink myself to death over a mom damaged by a tragedy that happened almost 20 years before I was born.
It was time for me to let it all go. On a trip back to Houston, I picked up mama's Talavera urn and took it with me to Follett's Island. On the 100th day of my sobriety, and in the 21st year after my mom's death, I dialed up a song she'd loved, "You Are Not Needed Now." Townes Van Zandt, her dear friend, had written it for a different hellion, Janis Joplin. As Van Zandt sang "Lay down your head a while/ you are not needed now," I waded out into the surf with the urn and gave mama's ashes to an outgoing tide.
I relapsed on the Fourth of July last year and reentered treatment a few weeks later. During that time, I learned a life-changing maxim: Always remember that everybody is always doing the best that they can with what they have at any given moment.
Mama did the best she could with what she had.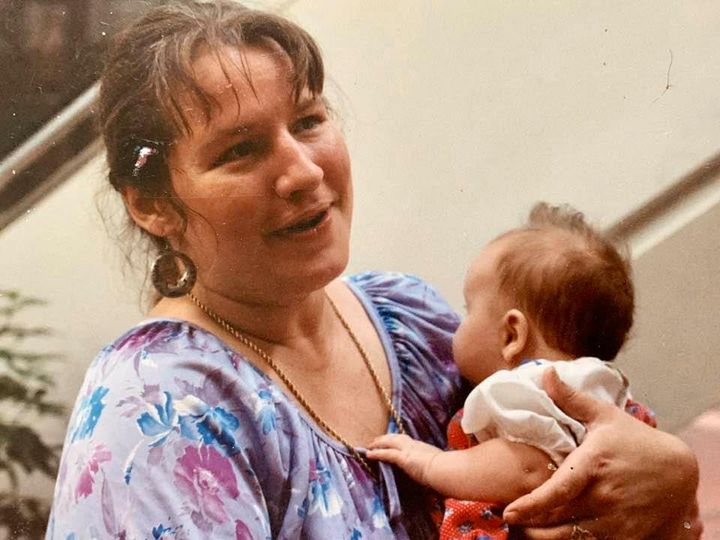 So did my great-grandfather Howard. So did I. Sometimes what we have isn't much, so it's on each of us to do the hard work of figuring out how to heal ourselves. One balm for me is to spend more time on the coast. On a strangely cool, blustery May evening there, I tapped into that deep well of Plummer Zen and strength that has kept us on or near the coast for close to two centuries now.
Over the years, Grandma Susy had strongly hinted that the best place to find the essence of the Plummers was not in Beaumont or Port Arthur but in Sabine Pass, south of Port Arthur. Passes and points—that's where the Plummers were happiest. They wanted to be at the ends of the earth, surrounded, if possible, by the ocean on three sides. (I had unwittingly situated myself in just such a locale when I lived in my Honda on Follett's Island.)
If you look to the east in Sabine Pass, past the Cheniere Energy tank farms, chain-link fences, and shrimp boats, there remains the 1857 Sabine Pass Lighthouse, located just across the Sabine River on the Louisiana side. It's a survivor of storms and floods without number, and a reminder of my Plummer family's stubborn resilience. Back in 1862, Gowen Plummer, the Maine-born patriarch of the Texas branch, had been the keeper of that light. But owing to his fealty to the Union, he and his Cajun wife, Arthemise LaRiviere, along with their eight children, had to flee on a federal gunboat. Not too long after the war's end, he and most of his children returned, some to Sabine Pass, and he and LaRiviere to Port Bolivar. This coast had infected him.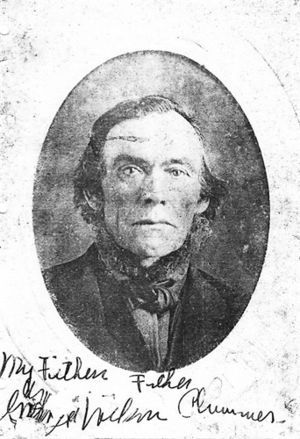 That disease was evidently hereditary because I have it, too. On an empty beach at Sea Rim State Park, I at last saw this coast as the Plummers might have seen it. Save for the boardwalk I'd just traversed, there was no sign of mankind in any direction. Heavy gray clouds were rushing from the north, almost low enough to touch, the winds bending the jade-green salt grass toward the wide expanse of the brown sands. From the calm Gulf came lapping wavelets pressing forward against the breeze. In that moment—with the scene set to the gentle music of wind, waves, and the plaintive cries of shorebirds—heaven, earth, and sea seemed to blend into one unitary mass.
Snapping out of this goose-bumped reverie, I scanned the empty beach for interesting flotsam. About 50 yards off, I spied what I believed to be the remains of a large fish or possibly a dolphin. Drawing closer, I could see it was in fact an almost brand-new name-brand rod and reel, albeit one sporting a heavy seaweed beard grown during its time in the waves.
My great-great-granduncle Cott mistook a whale for a ship, and here I was mistaking a fishing rod for a dolphin. A gift from the sea as pregnant with meaning as that, at a moment of revelation? Something or somebody out there had beckoned me to this coast for more than a visit.