Mexican or Tex-Mex? The Lingering Question Behind Chili con Queso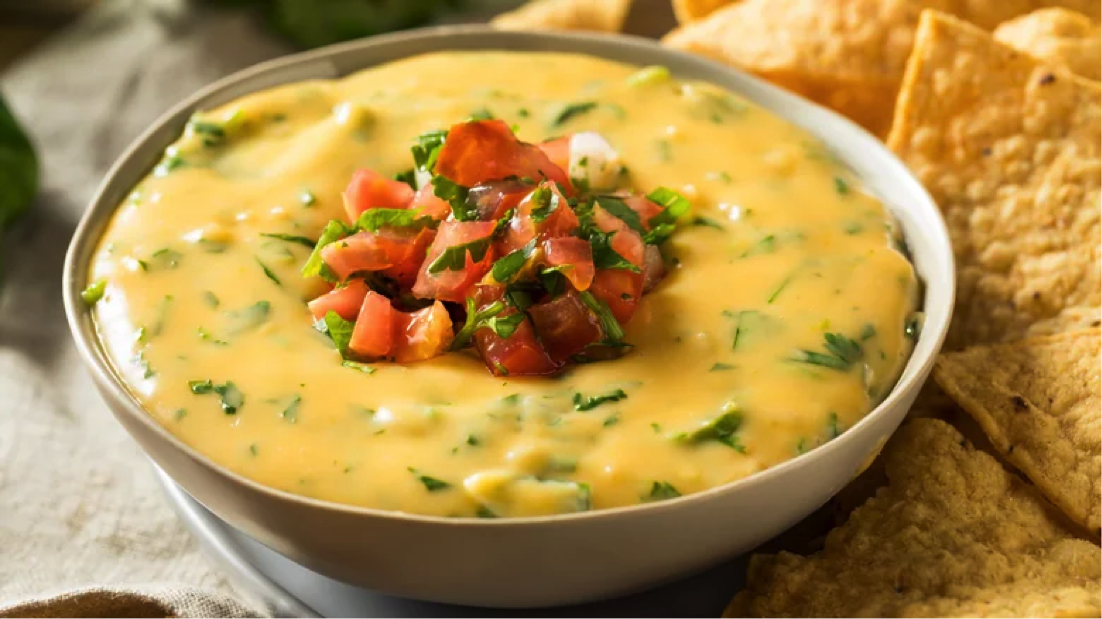 If you have lived in Texas for any extended period, you eventually found your way to the unique (and delicious) take on Mexican-inspired cuisine lovingly called, Tex-Mex. And to one of the most addicting dips served in the state, Chili con Queso or peppers with cheese.
Properly described, chili con queso is a smooth, creamy sauce, used for dipping, that is made from a blend of melted cheeses (Monterey Jack or cream cheese), cream, and chili peppers.[5][6] Many restaurants serve chile con queso with such added ingredients as pico de gallo, black beans, guacamole, and ground beef or pork.
From the first moment I tasted the spicy cheese, I was all in and salsa took a back seat as partner to the tortilla chips basket. But I've always wondered; is this dip a Mexican original or not? And who made it first?
Before you get all hot and bothered, I'll admit, this article is not based on science or fact, but a lot of "he-said" and "she-said" ----claims that I cannot back. (This article is for entertainment purposes only).
In the 70s, long before I lived in Texas, we had the bastard dip cousin of queso. It was the popular "cheese-food" product that melted like velvet mixed with a can of spiced up Rotel tomatoes. Add chips, cheap wine, and platform shoes . . .  we had a party! Amazing how the taste buds can change. My 19-year-old palate and my XX-year-old palate today are not even culinary distant cousins. But I consider that popular 70s dip my personal introduction to spicy cheese. Spicy being the attraction for me having grown up on Creole and Cajun foods.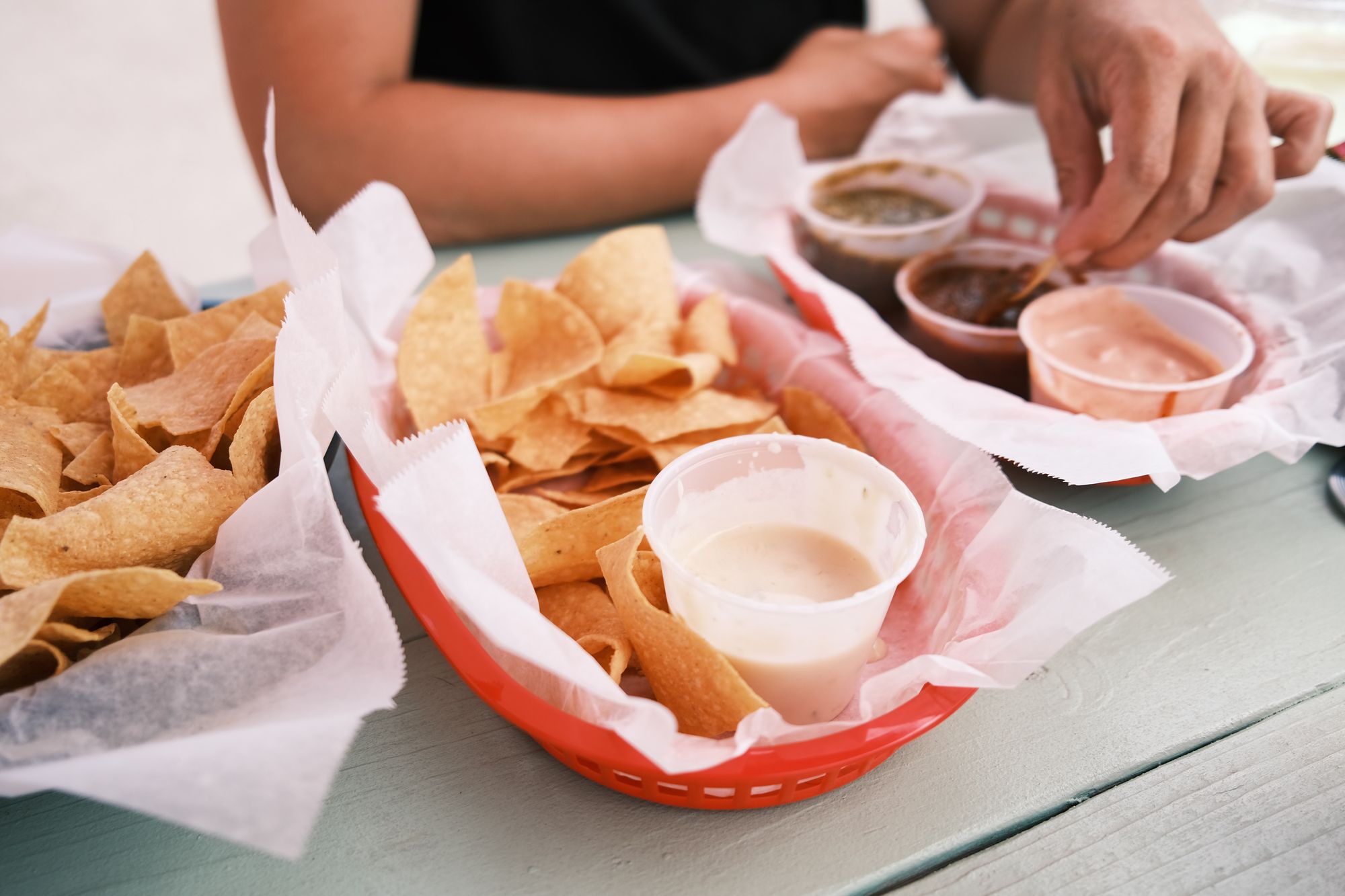 The Dip Dilemma
As with popular concoctions from the hamburger to French fries, it can be difficult to decipher who made it first or where it really is from. But here are the claims I was able to unearth:
According to Kate Hagan Gallup on Masher, "The origins of queso dip, a potluck staple, may be steeped in the heart of Texas, but that's not who first developed an Americanized twist on Mexican flavors and called it cheese dip. Queso dip has been around for quite a long time in a form we could likely recognize as the dish we know today. The first published recipe of this cheesy and slightly spicy side has been attributed to an 1896 issue of an American magazine called, The Land of Sunshine (via The New Yorker)."
If you Wiki it, (Wiki's a verb now), here's what you get: Chile con queso (also spelled chili con queso) is a part of Tex-Mex and Southwestern cuisine, originating in the northern Mexican state of Chihuahua as a version of Queso chihuahua and Queso flameado.
This Wall Street Journal headline is startling for Texas purists:
Don't Tell Texas, But Arkansas Is Laying Claim to Queso
By Alison Sider
In a safe in Little Rock, Ark., restaurateur Scott McGehee keeps five recipes for what he considers one of the state's biggest culinary treasures.
Two cheese-dip recipes were handed down by his late father, Frank. One came from the long-gone Taco Kid chain and cost $2,000, with hot-sauce and chili formulas thrown into the deal. The collection represents "the greatest recipes in cheese-dip lore," says Mr. McGehee, who melded them into the "five families cheese dip" served at his Heights Taco & Tamale Co. in Little Rock.
When it comes to food, Arkansas has long lived in the shadow of neighbors such as Texas, Louisiana and Tennessee, known respectively for their fajitas, gumbo and Memphis barbecue. Many Arkansans think cheese dip has finally given them something to call their own.
Nick Rogers, a former lawyer presented evidence in his 2009 documentary, "In Queso Fever: A Movie About Cheese Dip," that the world's first cheese dip might have been served at Mexico Chiquito, a North Little Rock restaurant chain that opened in 1935 and now has four locations.

Evidence presented in a documentary?  You've gotta be kidding me…
To further stir the pot, there is also confusion about the origin of fajitas. Were they the creation of the late Ninfa "Mama" Laurenzo of Ninfa's Restaurants, or is she credited with introducing the Mexican rancher dish to Houston and the world under its original name, tacos al carbon?
But, Back to Queso
Lisa Fain is a James Beard, award-winning food writer and seventh-generation Texan. She wrote that queso had been a popular dish at the Johnson White House in the 1960s. That made sense, as President Johnson and his wife Lady Bird were both Texans who knew queso was a must at any gathering.
Most guests were receptive to the dish, but the White House's French head chef René Verdon hated it. In fact, he loathed chile con queso so much that he derisively referred to it as "chile con-crete."
All Googled out, I contacted amazing Houston cook, friend, and author of the website and blog, Vibrant Flavors of the world, Manny Mones. Manny is Spanish (as in Spain), and from Tampa, but he's been in Houston for more than 50 years, so I think they call him a naturalized citizen now.
Manny says it's as hard to chase down the origins of queso as it is the Cuban sandwich, which he proudly states got its start in Tampa where the original bakery still serves it on their signature bread. Manny further complicated the issue by telling me about the variety of Mexican cheeses. Oy!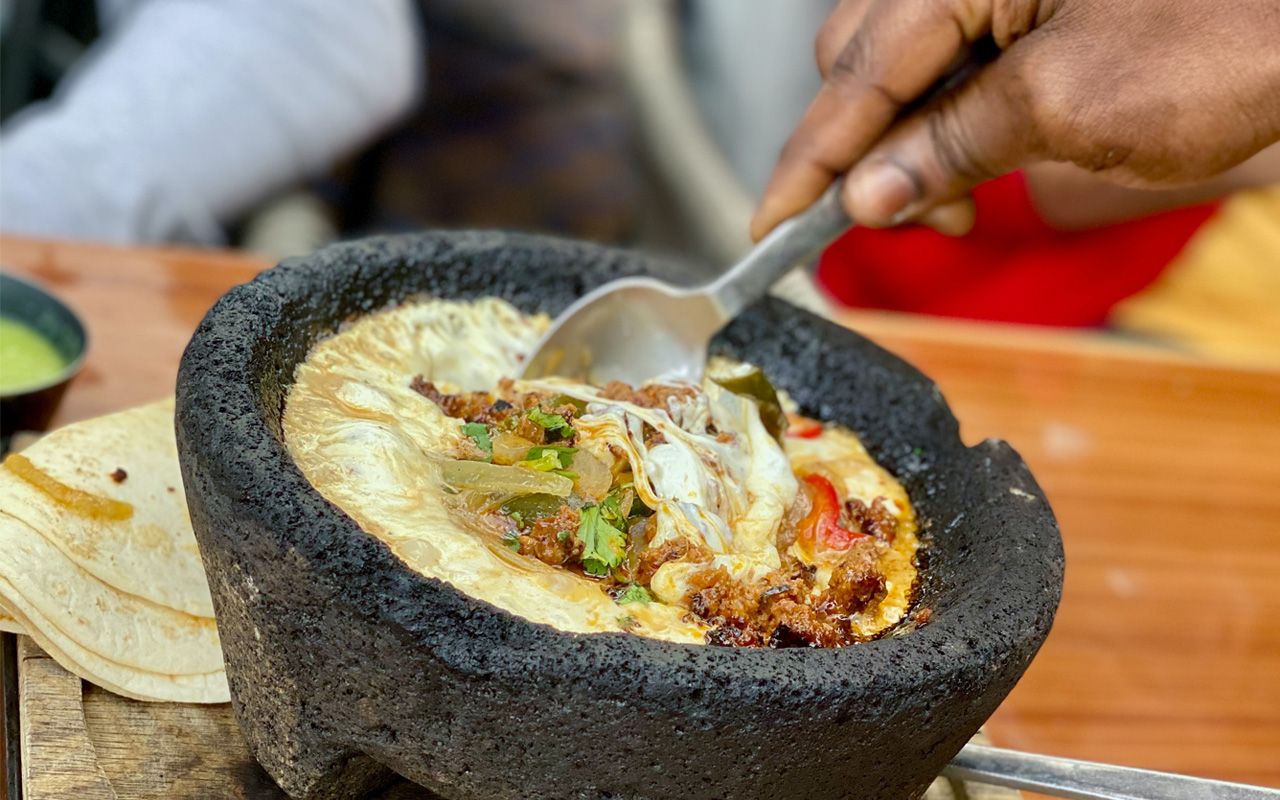 Pass the chips
I don't miss Texas weather, and I'm sure as hell not in alignment with the dominant politics of the day in the state, but I do at times, get a craving or as my folks would say, the envie, for real chili con queso. Here in California, it's easier to find queso fundido. Queso fundido, which translates to "molten cheese," is a combination of hot, melted cheese, spicy chorizo, diced tomatoes, chilies, garlic, onions, and warm spices, plus a generous splash of beer.
So, whether it was on the 1918 menu at Martinez Café (now called El Fenix) by Mexican restaurateur Miguel Martinez, the victim of white house snares in the '60s, or at the buffet table of a 1970s disco party, when it's said and done, I'm not sure anyone cares who made chili con queso first.
Just pass the chips, open a beer, and let the good times roll! Hell, I'm a vegan-leaning vegetarian now, anyway