Rest Easy John Nova Lomax
"I'm of the opinion that the loss of John's writing and his sheer doggedness in following the rabbit trails of a good story equates to a loss for all of Texas, whether the state knows that or not."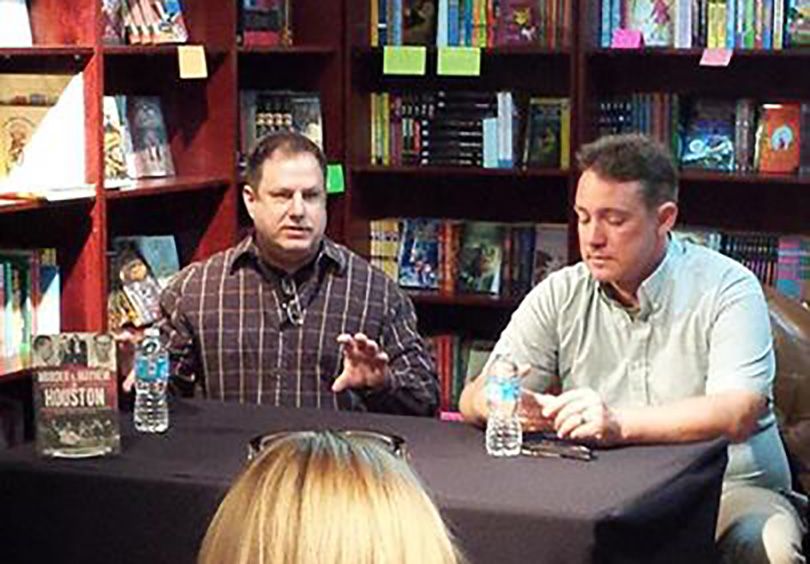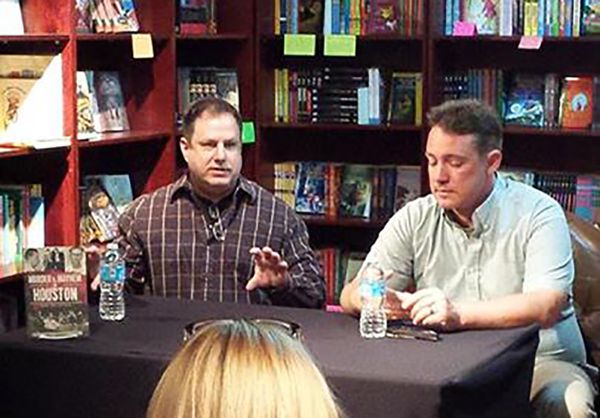 Everyone goes through life as the sum of their experiences and genetics, I suppose. We all have our demons, though we may or may not share them with others, and even then, different things get shared with different folks. In the case of my friend John Nova Lomax, though, he sometimes wrote about them openly and put them out there for the world to read. I think he saw a soul laid bare as a good story to tell, however personal it may be, until the demons led down a road from which there was no coming back.
My friend died early this morning, and his passing underscores a truth. Grief is very personal, sometimes to the point that we can feel guilty for spending so much time internalizing how a loss is going to make us feel. Ultimately, we can only view things through our own lens, and this is how it looks through mine.
I'm of the opinion that the loss of John's writing and his sheer doggedness in following the rabbit trails of a good story equates to a loss for all of Texas, whether the state knows that or not. He was among the first to bang the drum to rename Fort Hood in honor of Roy Benavidez. The name finally got changed, though the Army chose a general instead of one of the greatest non-com battle heroes Texas has ever known, but it was still a success, stirring that pot. He was a very good journalist if a story was straightforward, likewise he could jump into the depths if a subject required it. He was good at pointing out the humanity in things.
It's not surprising to note that John Nova had lots of friends. People appreciated him for different things because he had so many interests. Many knew him through music, others from one of his magazine stops. He had a passion for the genealogy of the great Lomax family and his Taylors and all the rest, the sea captains, the musicologists and especially the rascals. Hell, some people honed in on his love of street couches, abandoned public telephones and feeding the neighborhood possums and raccoons, even when that took place in his living room.
He and I met first because of my band the PC Cowboys, but soon we were friends because of a shared love of history and sports, dive bars and Texas. Mostly, I think it was that we both loved to laugh at often irreverent things. That is what I will remember most about time spent with John. We laughed. Often at just plain stupid shit that might make other people stare blankly. You don't really think about the time of a thing, but then today I look up and there's twenty some years gone by.
We shared an all-consuming passion for the University of Texas, the school we both loved so much but where neither of us quite finished. John watched the Longhorns message boards as a man possessed. I ceased counting the number or times he lamented letting Jeff Traylor get away as a football coach or that the big money boosters in the western hills of Austin needed to shut their goddamned mouths.
After talking UT football for a couple of years, we finally met at his house in West U. He was married to his first wife, the British one, and John Henry was little. It was September 2006. Texas was coming off of a national championship. In short, we screamed enough at the TV that the rest of John's family soon retreated behind closed doors and left us to suffer through an ass-kicking that was not nearly as close as the 24-7 score indicated. As we shook hands at the front door, John nodded solemnly and said, "Let's never do this again."
We wrote a book together, and it turned me on to true crime, something that John had been messing with for a while. We decided to do historic Houston area murder stories that were not well known. If there was already another book or a Lifetime movie, we were not touching it. We wanted to plow fresh ground. I took the cases before WWII, and John took afterwards, for the most part. The latest story he tackled was the West U wig shop murders of the mid-1990s. We were at a book signing at Brazos Books on Bissonet and a guy approached us. He was the witness to the shootings that John wrote about. It was an amazing feeling once we figured out we were in no danger. Another signing for that same book put us in the Costco on I-10 one Saturday morning. We sat at a folding table in front of the freezer section making fun of people in stretch pants for an hour. Ah, the glory of being authors.
I'm pleased to say that knowing and occasionally working with John made me better. I learned things from him. I like to think we found a bit of a sounding board in one another. We'd often call each other with a purpose in mind, and query answered or not, the calls usually lasted for an hour or more, filled with joy until one of us had to ring off to do something else. When I was working in Brenham every day, I'd start the call when I left the parking lot at work and end up talking on my front porch. We did it often enough that John knew the two dips between hills where I would briefly lose a phone signal.
I welcomed those random calls when John was looking for my thoughts about Mirabeau Lamar (I hate that pompous, bigoted Georgia poltroon.) or the greatest Texas minor league baseball nickname (I say the Weimar Hormigas, though the club may or may not even exist anymore.) That one we had loads of fun with, but ultimately an editor thought our notions were about 16 levels too spicy for Texas Highways. I've no doubt she was right.
Like all writers, John left behind a truckload of great but incomplete ideas. It's sad that he will never get to finish his crusade to tell the ugly truth about Mattress Mac's many transgressions against the city that seems to revere him so. He excitedly called with a few discoveries from that trail including irregularities in Daddy McIngvale's self-financed hurricane insurance business.
He and I decided to do another volume of Murder and Mayhem in Houston a couple of months back. The one project that makes me saddest in its fetal abandonment, though, was a series of fake letters to each other about our moves from our beloved Houston to the rural Texas boonies. We were going to write of the things we loved about nature in the country, the birdsongs in the morning, frogsongs in the evening, and specific wild animals we grew to know by sight. Of course, it would also be heavy with the shocking idiocy of radically red rural America. That would've been fun. In politics, we shared outrage over the radical right's total lack of morals and shame, and of course, we laughed at our own - Ann Richard's smartassery or Lyndon Johnson's johnson.
The older I get, I've come to believe that much more than life not being fair, it's that death is not fair. John was too young and too talented to leave, but here we are. Like a few other good friends who have gone before, I will miss his calls. They were part of a dwindling number I truly relished. I was counting it up, and I hadn't seen John in person for over a year, but before this health spiral, we talked on the phone every week or ten days. And that's the trouble. My phone book keeps getting smaller, and I miss my friends.
⭐
Mike Vance was a government major at UT Austin and promptly used that knowledge to go into a career in stand-up comedy, acting, pool hustling, and scriptwriting. Still searching for something that would pay even less, Mike later founded an improv troupe and a politically correct country & western band. Though he has recently authored several lightly-read books, the biggest achievement of Mike's life to date was co-hosting an afternoon drive radio show with Roger Gray.