What's on the Back of Your Business Card? Every day we feed the life we live and the impact we'll leave
Two unrelated events took me back to a special experience created by an extraordinary man. It reminded me that what we do and who we are might not be the same thing but are extensions of us.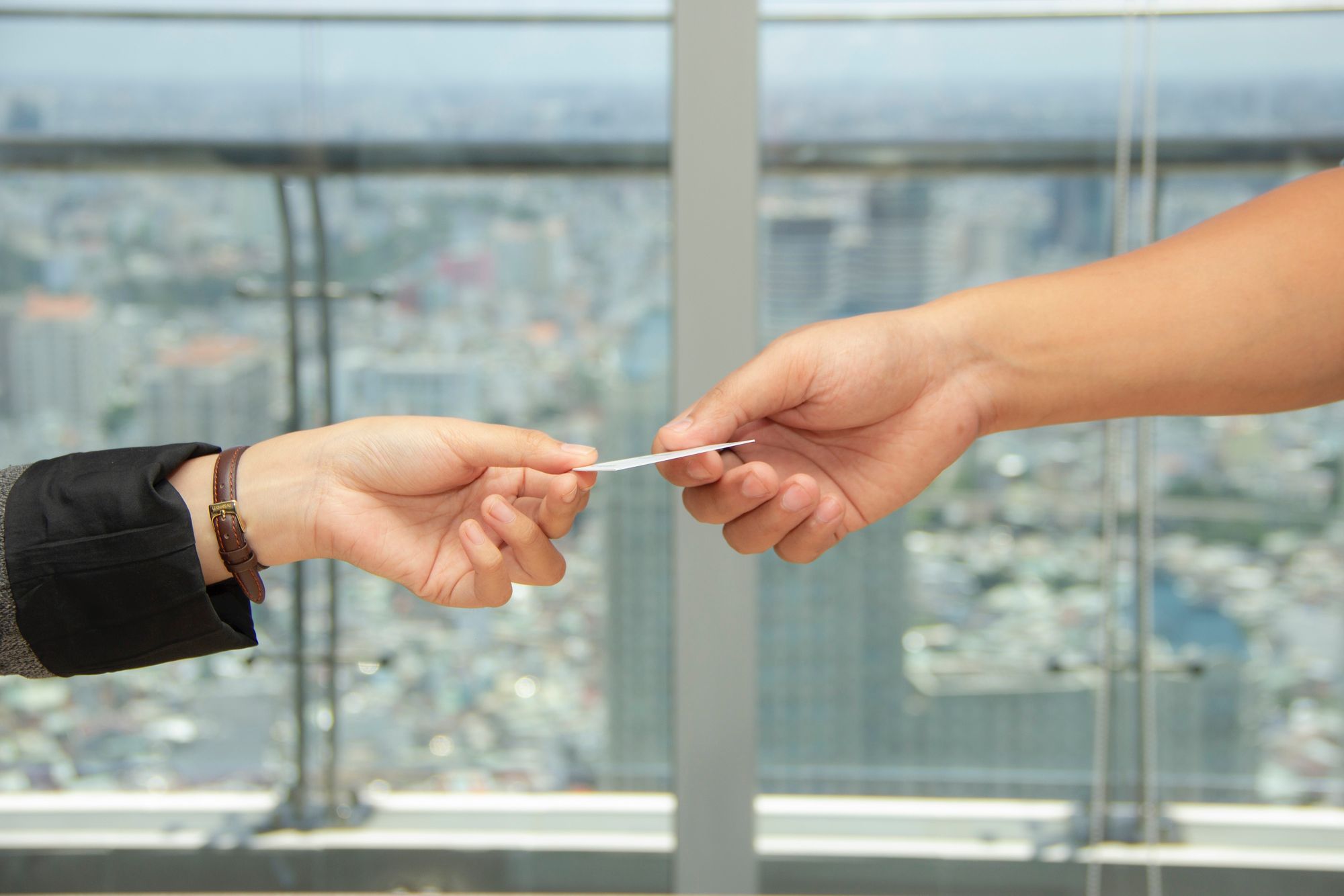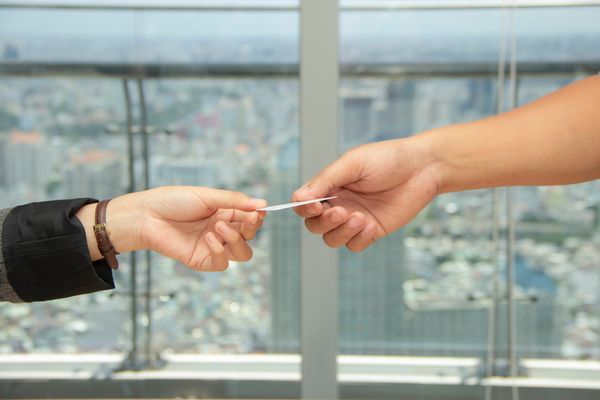 The setting is one of the private clubs in Los Angeles. The attendees are intentionally matched--a non-profit executive across the table from a leader in corporate, for-profit America. The instructions are simple, bring two dozen of your business cards, and be prepared to talk about both the front and back your card.  
The host is LA Public Relations giant, Carl Terzian, creator of the eponymous Terzian Table. He said that millions of dollars in business transactions resulted from introductions at the Terzian Table, but more importantly, he built bridges of common interests and public/private partnerships. His greatest gift was in taking the cold, sterile practice of business networking and turning it into an experience of personal sharing and professional self-reflection.  
Owing to a national board member of the American Red Cross, the stars lined up and I was invited more than once to sit at the Terzian Table. I represented the American Red Cross of Greater Los Angeles and joined business leaders in telling our career stories, while at times choking up when it was time to share the content on the backs of our cards. Carl would prompt us with, "Now share your non-business passions and your reasons for committing to those interests." I had never experienced anything like it in a business setting.
I had forgotten about my half-dozen visits to the Terzian Table until I recently attended a business networking meeting. It was good, but not Terzian-esque. We shared what we do, how we do it, and asked for referrals for services we might need. We were also guided to put out a personal ask. Attendees asked for recommended microbreweries, the best pizza, and who can fix a roof? It was fun but didn't cut at the core as Carl did.
There is bigger air in a room when someone tells you how the death of their mother solidified their dedication to cancer research. Or that their path to success began as a child in a foster home and today they volunteer or financially support programs, determined to help children without parents. We went around the Terzian table, first describing what we do in a well-rehearsed, robotic fashion, and then awkwardly sharing the most authentic parts of our lives from what Carl called the "back" of our business cards.
But you had to know Carl…
Carl was well into his 70s when I was privileged with invitations to his table. Like a skilled television news anchor, he launched script-free and flowing into the introductions of each person, adding a relevant piece of information to their bio---from his research. When he completed the introductions, he started the process by telling everyone to pass their cards to the right until their cards made it back to them. Then the sharing began, a mash-up of group support therapy and speed dating.
Terzian was anointed The Dean of Southern California Public Relations and Business Networking. He was the newsmakers' newsmaker. He represented former LA Mayor Tom Bradley, late LA Times publisher, Norman Chandler, and philanthropist, Norton Simon. Carl at one time managed singer Barry Manilow's philanthropic interests and he worked with former California Governor Ronald Reagan.
An appearance on the Groucho Marx television show, You Bet Your Life, put Carl on the radar of then-Senator John F. Kennedy. Kennedy invited him to Washington and that path led to Carl becoming one of President Eisenhower's international goodwill ambassadors.
He lived his talk. Terzian's Public Relations Agency spent nearly as much time on non-profit as for-profit endeavors, churches, hospitals, educational institutions, and the arts.
He was born in Hollywood and an enthusiastic member of the USC Trojans Family.
When he introduced me, he talked about my time in the Kathy Whitmire administration in Houston. He went on to explain the significance of Kathy's election and told the group that women were heads of all major cities in Texas at that time. I hadn't told him any of that.
Carl passed away in 2016.
I don't know the word for unrelated events that seem to point to a relative experience, but two things took me back 15 years ago to the Terzian table. One was the death of our colleague, John Nova Lomax. The tributes and celebrations of the intersections between his work and life felt Terzian. And days before that, I attended a business networking where I couldn't immediately figure out why, but I longed for a deeper connection, a greater context within the room.
My takeaway from both is that we may not know how many times we'll circle this globe, but even unintentionally, we are leaving tracks. They are the imprints of what we do and unmistakably, who we are.  
---
⭐
Myra Jolivet is a storyteller. First a TV news anchor and reporter. Then came PR work and consulting. That's where she is today - banging her head against the wall - trying to help CEOs and political candidates tell their stories well. Myra writes a series of murder mysteries She was a kid with an imaginary friend. That says it all.