A Rocket Measuring Contest
Bezos and Musk may sound like railroad tycoons from the country's founding, but Bezos and Musk are as interested in government largesse as were the empire builders of the Gilded Age.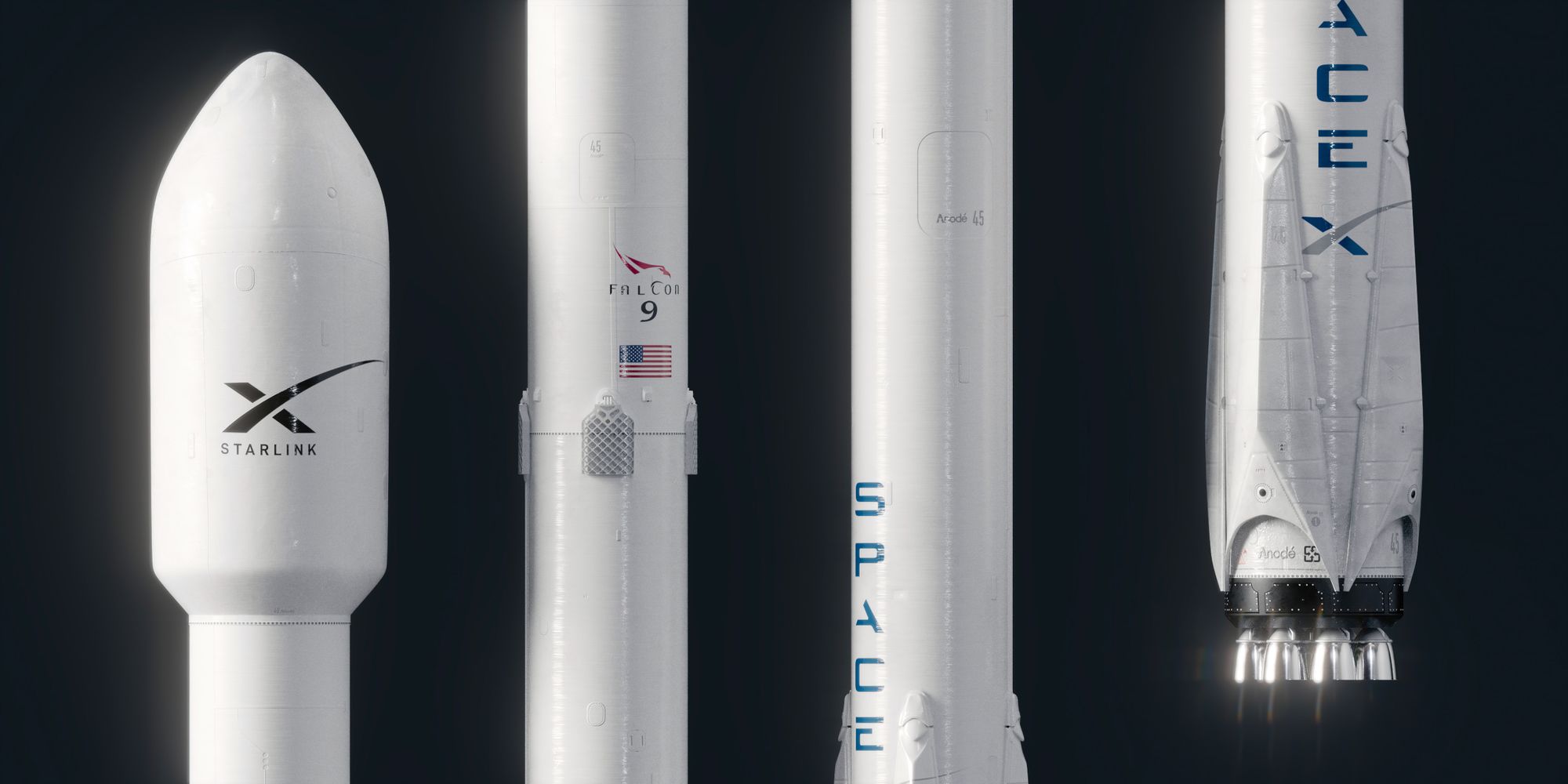 "I felt a little guilty about jangling the poor bugger's brains with that evil fantasy. But what the hell? Anybody who wanders around the world saying, 'Hell yes, I'm from Texas,' deserves whatever happens to him."
― Hunter S. Thompson, The Great Shark Hunt: Strange Tales from a Strange Time
---
Two of the world's richest men are crossing swords on Texas soil.
Their operations are almost as far apart as they can possibly be, geographically, and remain within the borders of a single state. But there is a payload of ego and ambition to fill the space between Van Horn in far West Texas and Boca Chica Beach at the Gulf of Mexico. Jeff Bezos and Elon Musk are engaged in a technology race for space that might define an epoch in this state that should be much grander than what happened during the brief window of time when the post-Civil War cattle drives flourished.
Maybe the astronaut can replace the cowboy as the state's historic icon.
Bezos has put his Blue Origin rocket launch pad in a remote location West of the Delaware ranges near the old Figure Two Ranch north of Van Horn. If you had the inclination and chose the right day, you could hike up the front of the Sierra Diablo across the Texas Mountain Trail just to the west and look eastward and watch the fire power light up a New Shepherd booster as it begins a climb to just over 60 miles of altitude to the Karman Line, marking the boundary between the Earth's atmosphere and space.
Although the launch dates are generally closely held, there can't be much to see without binoculars. Bezos has set his launch facility in a low spot more than a few miles from the road between Van Horn and Guadalupe Mountains National Park. They have all, however, been successful launches. The booster has returned to earth and landed perfectly from the precise location where it lifted off and the passenger capsule softly parachutes back into the high desert and touches down with no more than a puff of dust.
But it's fair to ask, as folks in Van Horn have since they first heard the news about their new neighbor, what, exactly, is the goal of the Amazon capitalist king? All his rockets' flights are sub-orbital and there are no announced plans to send passengers or payloads into low-earth orbit. The only recent declaration from Blue Origin was that it intended to soon reveal ticket prices for paying passengers. Each flight will soon carry four people to the edge of space to see the curvature of the planet and get a few minutes of weightlessness, gaze out oversized portholes, and float back to reality.
The ten-minute rocket ride on New Shepherd is expected to cost $200-$300,000 dollars, or thirty large per minute, if the latter dollar amount is correct. Early sojourners have paid in the millions. If there are no orbital plans, and payloads are limited by human cargo weight, what Bezos has built is the ultimate Disney ride for the uber rich. Because he is generally developing the business with his own capital, there has been little written or talked about the moral question regarding space that came up as NASA was first reaching for the moon.
Why spend so much money on such an adventure when it could be used to feed the starving and house the poor and improve life on our little blue planet?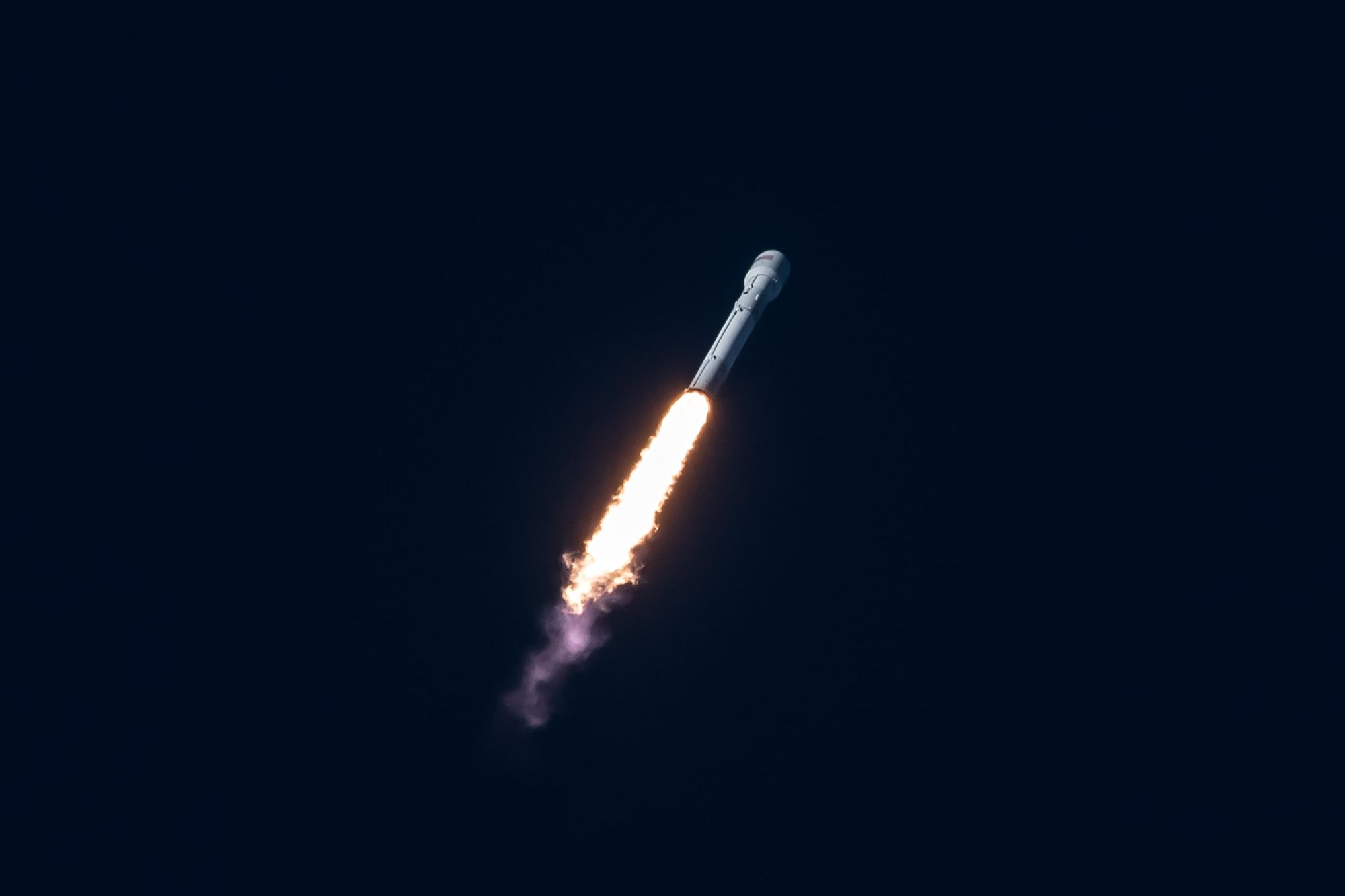 Bezos isn't completely relying on his own considerable checkbook, either. He wants money for government space projects. The commercialization of space in recent years has NASA looking to private contractors rather than building its own systems like Saturn rockets and Apollo technologies that led us to the moon. Even for the richest men on the planet, space exploration is cost prohibitive as a capital investment. The real customer isn't the rocket-riding tourist, but the government and corporations wanting to turn the heavens into a profit center.
(Will Amazon have one-day delivery to the Sea of Tranquility?)
The competition for big government contracts has put into graphic relief the conflict between the two space companies operating In Texas. They may sound like railroad tycoons from the country's founding, men like Cornelius Vanderbilt and Jay Gould, who espoused the glories of capitalism, but Bezos and Musk are as interested in government largesse as were the empire builders of the Gilded Age.
Musk's SpaceX was recently awarded a $2.9 billion dollar contract from NASA to build a Human Landing System for the surface of the moon. A few days after becoming an even bigger socialist relying on government, Musk gloated on social media that Bezos, "Can't get it up, (into orbit)." Karma came quickly calling, though, when Bezos and Blue Origin, along with third bidder Dynetics, protested the award to the Government Accounting Office (GAO), claiming the space agency "moved the goalposts at the last minute" to prejudice a decision in favor of Musk. The GAO ordered the suspension of all SpaceX work on the moon lander until it had adjudicated the claims made in the litigation. (Musk won).
Musk might be well-advised to slow things down in Texas, though. His heavy lifter rocket, the Starship, which he says is destined to take humans to Mars, seems to be having trouble not exploding. After each failure, he talks about the valuable data that was acquired to use for prevention, and it is surely "valuable," at least in an economic sense, if it takes blowing up a rocket that cost untold millions to build just to acquire information.
As good as he is at getting astronauts and satellites into earth orbit, Musk might be better at the government grift, and doing whatever in the hell he pleases. He sent one rocket up without a license from the FAA, the first time that has happened in US history. The entrepreneur sounded as if he thought the regulations did not apply to his company.
"Their rules are meant for a handful of expendable launches per year from a few government facilities. Under those rules, humanity will never get to Mars."
Maybe humanity's not in a hurry, bruh. We'll go as soon as you figure out how to "fold space" and then grow trees on the red planet. Also, a place that makes good breakfast tacos will be a Mars essential.
Exhibiting almost a complete lack of self-awareness, Musk later tweeted about individuals receiving too much government help during the pandemic even as his companies were getting billions in tax breaks from Texas and Washington lawmakers. Between Travis County and the Del Valle Independent School District, Musk has agreed to $60 million in tax abatements, a shortfall that will be picked up by homeowners elsewhere in the state paying their taxes into the school finance system. Further, the land where his giga-factory is under construction will never be taxed at a valuation of more than $80 million dollars, by agreement, which means his tax bill will be about $4.6 million less annually than the apparent value of his facility.
Down at the tip of Texas, Musk is also doing quite well on tax kickbacks at the Boca Chica "Starbase" where he launches and blows up rockets. Cameron County commissioners gave him a ten-year abatement on property taxes, and his rocket launch and production facility has been provided with more than $13 million by the state's Space Port Development Corporation. Musk and Bezos are both believed to also be taking advantage of Trump's Opportunity Zone tax breaks, which are supposed to assist underdeveloped areas like Brownsville and Van Horn. Unfortunately, the feds require almost no reporting so taxpayers have no real understanding of what is happening in the OZ's, other than they appear to be getting leveraged for big dollars by corporations like SpaceX.
Musk is also trying to turn Brownsville and Boca Chica into a new kind of company town. He announced a plan to donate millions to area schools and the downtown revitalization efforts of Brownsville, historically one of the nation's lowest-income communities. In Boca Chica, which is home to a few dozen families, he is trying to encourage property owners to sell to SpaceX. Several have sold because Musk has said he wants to turn the little beach community into a new town he will call Starbase. The people who found the once-remote spot next to the Gulf of Mexico are being overwhelmed with traffic and construction noise and in the days before launches are given notices advising it would be safest if they vacated until the rocket was back on the pad. Must make backyard barbecues more exciting in a little cluster of homes that used to give off the vibe of a lost fish camp down at the bottom of America.
Meanwhile, on the 60th anniversary of Alan Shepherd becoming the first American into space, Bezos auctioned off a seat for the first Blue Origin passenger and reportedly gave the money to charity. I rode my motorcycle out to see if I could get close enough to at least view the feeble contrail of his penile-shaped rocket ship. The road north out of Van Horn toward the launch pad, though, was blocked far enough south that there was little to be viewed. The only thing I learned was a fact I already knew from F. Scott Fitzgerald, who said, "Let me tell you about the very rich. They are different from you and me."
Yes, I thought. They have rocket ships.