A Three-Part Countdown to the Holidays and Year's End, a Holiday Trinity (Part 1)
"Christmas, Hannukah, Kwanzaa, or Festivus, it's a time for worshipping whatever floats your inner boat. Whether it's the god of Nordstroms, deep spiritual introspection, or heading to a church of choice."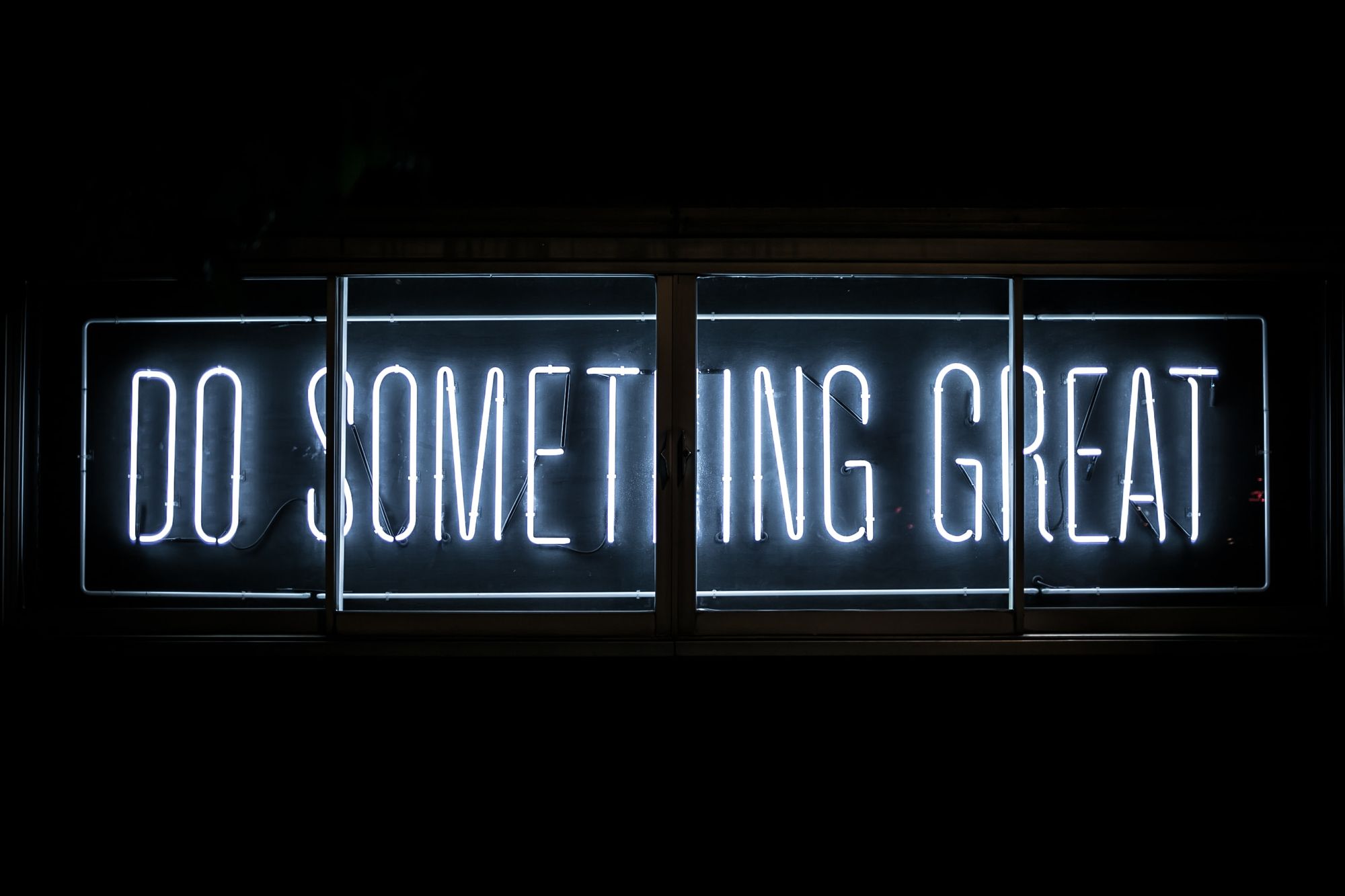 Christmas, Hannukah, Kwanzaa, or Festivus, it's a time for worshipping whatever floats your inner boat. Whether it's the god of Nordstroms, deep spiritual introspection, or heading to a church of choice. Our rituals are amplified during this time of year; literally or figuratively we begin clearing the last of the harvest and preparing for a new year by reviewing the one that is ending. In this countdown to saying bye-bye to 2022, My focus over the next few weeks is three-fold; to give a shout out to a few of the people who do good works in Texas in many ways. Secondly, to recognize the brave defenders of individual rights, justice, and truth in a state of Abbott-ness. Part three is my wish list for everyone, no matter what state or state-of-mind you call home.
Peering into Texas from the outside in, the state reads harsh, mean-spirited, and a comfortable fit for a Scrooge this holiday season. But the voter suppression, book bans, and thinly veiled corruption don't tell the entire Texas story. There are good works in motion in the Lone Star state. Whether you are inspired to help or only needed to hear something good for a change, these organizations that provide service and advocacy will restore your faith in humans.
Service to Military Families
After serving eleven years with the Navy Seabees, a petty officer was ready to retire but PTSD and panic attacks (the result of a near-fatal accident on the flight deck) placed barriers in the way of his desire to settle down and buy a home for his family. He, his wife, and children are in a home today because of Operation Homefront. The family is in the transitional housing program, on the pathway to a permanent home. This is one of thousands of stories.
Operation Homefront is on a mission to build strong, stable, and secure military families so they can thrive—not simply struggle to get by—in the communities that they've worked so hard to protect.
Military families have a hard time paying bills and putting food on the table. Operation Homefront programs cover all the bases.
Their programs solve short range needs with Critical Financial Assistance for food, utilities, home repairs, rent/mortgage payments. Wounded service members can qualify for rent-free transitional housing. For the long term, their offerings include mortgage-free homes and caregiver support for veterans. There's even a meal program, toys and backpacks filled with school supplies for kids. For more than two decades from its San Antonio base, Operation Homefront has been helping military families all over the U.S. ----$35 million in assistance to-date reaching 19,000 families.
Supporting Black Women in Healthcare
A few years ago, tennis legend and multi-millionaire Serena Williams told medical staffers that she needed a CAT scan and a heparin drip after childbirth. A nurse told her, "I think all this medicine is making you talk crazy." Serena suffered several blood clots that could have killed her if she did not receive immediate treatment, she had to advocate for herself after medical staffers dismissed her concerns.
According to the Centers for Disease Control and Prevention, in Texas the maternal mortality rate is above the US average, at 18.5 deaths per 100,000 live births. And Black women in the state are "disproportionately" affected, accounting for 11% of live births but 31% of maternal deaths. Wide racial and ethnic disparities exist nationally, as well.
Unfortunately, racism and racist leanings are not checked at the door by those in healthcare who are racist. This is reflected in their treatment and lack of attention to Black patients and other patients of color.
A group of women in Dallas created a service and advocacy group for Black women in the state to tackle disparities in healthcare head-on.
The Afiya Center was founded in response to the absence of programs to assist marginalized women living in poverty who are at high risk of contracting HIV/AIDS. It has expanded its mission.
They say, "The reproductive justice movement exists because of anti-Blackness, and the exclusion of womxn who do not identify as white, wealthy, heterosexual, and protestant. As a result, our approach to this work is inherently and intentionally pro-Black, pro LGBTQIA, and pro every other expression of womxn."
As the saying goes, God gives with both hands; the Afiya Center founders offer refuge, education, and resources to womxn while serving as their advocates.
Their service areas include reproductive justice, HIV education and programs, birth justice and the right to parent or not to parent, and decriminalization of Black bodies with ongoing efforts toward policy changes in Texas and the nation.
As a footnote, the word, womxn is not a typo. Afiya uses an inclusive and culturally relevant tone in alignment with its mission to remain authentic in all they do. Here are their definitions: • Folk (noun) - human beings in general or considered collectively. • Womxn (noun) - descriptive of individual who identifies as the feminine gender, cis or trans.
Hope for the LGBTQ Community
Over the past four years, FBI statistics show an increase in violent attacks against LGBTQ, transgender, and non-gender-affirming people. A record number of anti-transgender bills were passed this year which included healthcare bans. Bullying, marginalization, and the intersectionality of multi-faceted discrimination make life difficult for members of the LGBTQ community.
A "beacon of hope," exists for members of the community in Houston's Montrose area created by the Montrose Center.
The Montrose Center is the fifth-largest LGBTQ community center in the nation, serving 100,000 Houstonians annually. It sits in the Montrose area, 7.5 square feet of west-central Houston known as a major culture and counter-culture center, and the home of the gay community.
The center opened as a mental health organization at a time when being queer was considered a mental illness. Today, they offer a domestic-abuse shelter, and services ranging from hot meals for seniors to yoga, housing, and job training for homeless LGBTQ teens.
This year they opened the Law Harrington Senior Living Center, the first LGBTQ affirming senior living center in Texas, and the largest in the nation.
Fighting to Protect the Environment
This organization uses existing laws to stoke accountability from polluters who would harm the environment, and to protect the waterways. Bayou City Waterkeeper combines the power of science with law. "Doing this work requires strong environmental laws that remain effective and meaningful. Each year, anti-science and anti-environmental policymakers work to dismantle our environmental protections and dismiss best available science. Our team works to ensure that good science remains a top priority for policymakers and that regulations that protect our communities and the environment remain intact."
Established 20 years ago, Bayou City Waterkeeper was founded out of the Galveston Bay Conservation and Preservation Association to address industrialization along Galveston Bay. They build public awareness and support to protect bayous, wetlands, prairies and homes in the Greater Houston and Galveston areas.
As part of a coalition of environmental and Indigenous organizations, Bayou City Waterkeeper, filed an amicus brief which urged the U.S. Court of Appeals for the D.C. Circuit to protect communities and ecosystems along the Texas coast from the environmental harms that would result from Lease Sale 257— the largest oil and gas lease sale in U.S. history. The coalition cited one of the best defenses from flooding as coastal prairie wetlands and the need to recognize their role in the ecosystem.
The group was also part of a national coalition in filing with a brief with the U.S. Supreme Court from efforts to narrow the definition of federally protected waters.
Despite the pun, Bayou City Waterkeeper doesn't shy away from swimming upstream in large, tough cases.
In every area of need, there is a service to match the need in Texas ---working against growing odds. There are more groups than I could list proving that the spirit of human kindness and generosity is Texas strong, even if not always recognized.
In part two of the Holiday Trinity, I'll shine a light on some of the brave souls whose organizations are battling to preserve and protect individual rights, justice, and truth in Texas.
⭐
Myra Jolivet is a storyteller. First a TV news anchor and reporter. Then came PR work and consulting. That's where she is today - banging her head against thewall - trying to help CEOs and political candidates tell their stories well. Myra writes a series of murder mysteries She was a kid th an imaginary friend. That says it all