Can Greg Abbott Get Past November 8th?
"Every morning this summer, Greg and Cecilia Abbott arise early and give thanks to God for the blessing of a new day. Then they... pray to whatever dark spirits that the electricity grid will hold for justonemorefuckingdaypleaseGod..."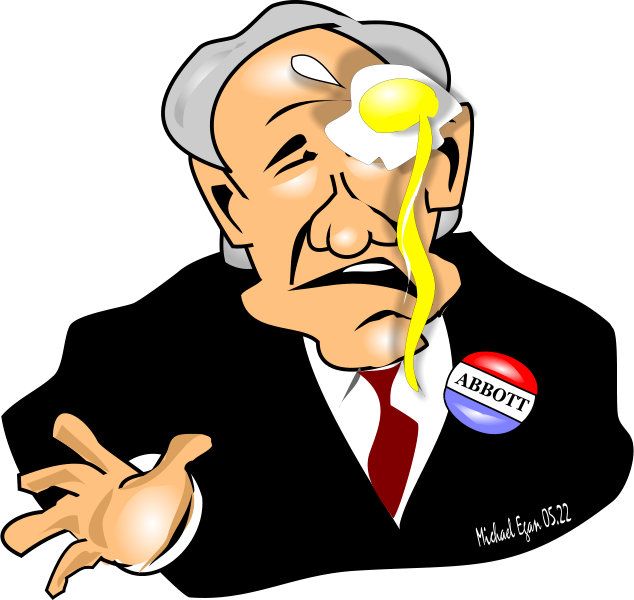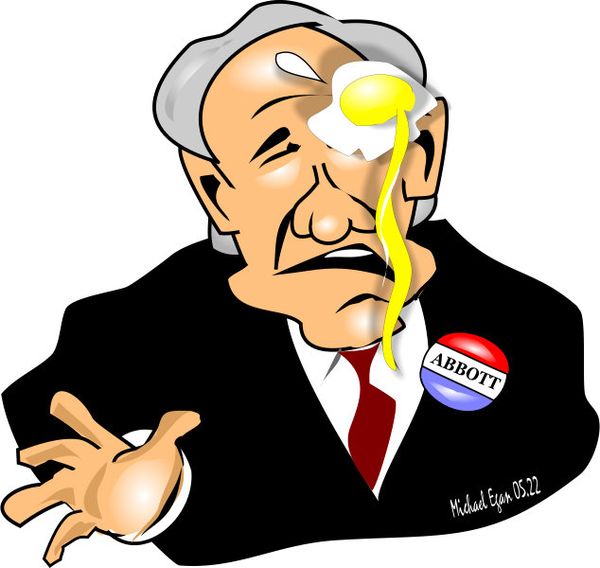 Greg Abbott has been Governor for eight years. Everything that's good about Texas is not much better than it was eight years ago, and everything that's bad is worse. Are voters starting to wise up?
Greg Abbott is seized with the idea that he can become President of these here United States. To that end, his "governing" since he last got elected in 2018 has had one object in mind: to get the most reprehensible, mean-spirited, and vile voters in America to think of him as a worthy successor to Donald Trump, the most reprehensible, mean-spirited, and vile president in 234 years.
He's giving it a good run, but everybody knows Abbott will never be President. He's too "brittle," to borrow a word someone used the other day in discussing him. When he tries to talk tough, he comes across as petulant. When he tries to be demagogic, he sounds like he's reading a script – poorly. When he tries to throw red meat to the base, he comes up with whiffle balls like he can't smell "freedom" in Austin. To paraphrase President Bush 41, he's not very good at "the authenticity thing."
Before he can run for President, though, he has to get re-elected this fall.      Whenever I am incautious enough to attempt a political prognostication, I start with Damon Runyon's maxim that "The race is not always to the swift, nor the battle to the strong, but that's the way to bet." The betting odds are in Abbott's favor – this is a 55% Republican state that's elected both Indicted AG Ken Paxton and Rodeo Clown Agriculture Commissioner Sid Miller twice. The bar is admittedly low.
But he has to get past Beto O'Rourke, whose toothy smile, earnest liberalism, and peripatetic campaigning are reminiscent of a latter-day Bobby Kennedy. (Best to remember, though, that Bobby Kennedy was not necessarily popular in Texas.)
Abbott's problem is not so much O'Rourke as Abbott's own record. After eight years in office, Texans have very little to show for his tenure, unless you count mass shootings. Texas continues to be at the bottom of the toxic waste barrel when it comes to public education, maternal mortality, inadequate health care, overcrowded prisons, and, well, toxic waste. Everything that's good about Texas is not much better than it was eight years ago, and everything that's bad about Texas is worse.
Notwithstanding the considerable advantages of the political landscape, there are a few land mines arrayed in the road to Greg Abbott's reelection. If his wheelchair rolls over any of them, we might all be learning to pronounce "Governor O'Rourke."
The Electric Grid. Every morning this summer, Greg and Cecilia Abbott arise early and give thanks to God for the blessing of a new day. Then they sacrifice a squirrel that's been trapped on the Governor's Mansion grounds, praying to whatever dark spirits that the electricity grid will hold for justonemorefuckingdaypleaseGod as the blood flows from its lifeless body.
Abbott was widely blamed for the death and destruction that resulted from Winter Storm Uri in February, 2021. In the days following the catastrophe, it was revealed that the Legislature had not acted decisively after a similar storm a decade before. Abbott called for the Lege to pass stronger winterization requirements, which they did – but largely exempted natural gas providers, who were the real point of failure and, coincidentally, a major Abbott donor. Nevertheless, Abbott modestly proclaimed, "The Texas electric grid is more reliable and more resilient than it's ever been."  But with triple-digit temperatures predicted for most of the state for most of this summer, that statement may come back to haunt him.
COVID-19. When the pandemic first struck Texas, Abbott was decisive and proactive, but quickly caved to right-wing pressure to reduce and then oppose business shutdowns and public health mandates. In what many saw as typical Abbott behavior, he allowed local officials to take necessary public health measures, then relentlessly criticized their decisions. Twenty-seven months later, 89,268 Texans have died and over 7.3 million have contracted the disease. As COVID has gone through several surges, including Delta and Omicron, the state's posture has been entirely reactive.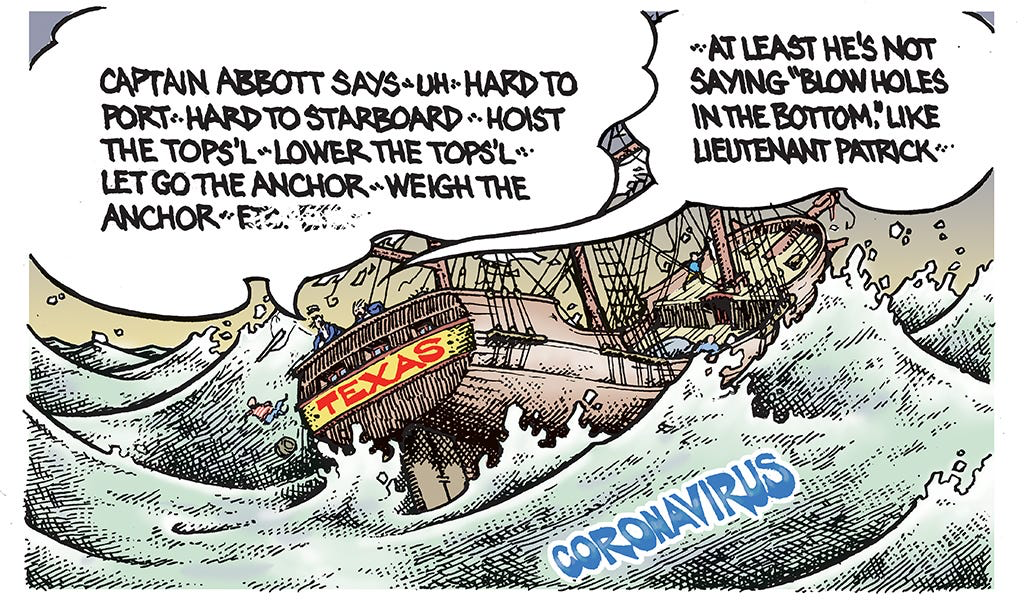 Gun Violence. There have been at least six major mass shootings in Texas since Greg Abbott became governor – Dallas police officers (5), Sutherland Springs churchgoers (26), Santa Fe High School students (10), El Paso Walmart customers (23), Midland-Odessa shooting spree (8), Uvalde elementary students (21). After the Uvalde massacre in May, Abbott's handpicked DPS chief State McCraw went to considerable lengths to blame the inept law enforcement response on the school district's police chief. But an after-action report by the Advanced Law Enforcement Rapid Response Training (ALERRT) Center at Texas State University and a Texas House committee report found plenty of blame to go around, including the fact that 91 DPS officers were among the 376 law enforcement personnel who did nothing for 73 agonizing minutes while children were being slaughtered.
Abbott personally got poor marks for his leadership during that crisis, at one point saying that Uvalde "could have been much worse." It's hard to imagine how.
Frankly, Texas could best be described as "pro-gun violence," but a mass shooting this fall could remind people that it's easier to get and carry an AR-15 in Texas than it was eight years ago.
Transgender children. Estimates put the number of transgender children in Texas at between 21,000 and 29,800, or between 0.07% and 0.1% of the population. Beginning last summer, Abbott and Indicted Attorney General Ken Paxton began a crusade against transgender children, who make up 0.7 percent of the population nationally, and likely about the same in Texas. First, Abbott asked the Commissioner of the Department of Family and Protective Services whether "gender-affirming care" – the medical term for counseling and medicine shared with children expressing a different gender identity – constituted child abuse per se. Unsatisfied with her answer, he had her killed by a DPS trooper during a traffic stop on a lonely road on a dark October night.
Just kidding! She's still alive, at least as of today. Instead, Abbott engineered an AG Opinion request, which – surprise! – came back that, yes, gender-affirming medical care is child abuse, making both the parents and any medical providers into child abusers. Fortified with this information, Abbott then ordered DFPS to look for evidence of minors receiving such care to trigger a child abuse investigation, which is not to be taken lightly.
The courts have put a stop to that nonsense, at least for now, but many of the medical professionals, clinics and hospitals that were dispensing this care have stopped doing so.
Let me pause to point out two crimes against humanity that these policies represent:
These children may be among the most vulnerable in our society, and yet Abbott and Paxton want to bring the Power Of The State to bear against them, solely for the sadistic pleasure of making their lives miserable.
For kids whose parents and health care providers are accused, or convicted, of child abuse under their fatwa, Abbott and Paxton propose putting them in the …
Texas foster care system has been under federal supervision for 11 years without any sign of improvement. Just last month, federal Judge Janis Jack unloaded on DFPS for its failure to correct any of its problems over the years. Via the Texas Tribune:
Jack said she was looking to sanction Texas in particular over the high rate of children who are sexually victimized or revictimized in foster care and the state's failure in several areas, including its inability to properly punish or shut down unsafe child care placement facilities; to report incidents in which a child is made unsafe; and to obtain approval before placing children in facilities on "heightened monitoring," a probationary status that requires the state to more closely scrutinize a facility's operations and put it on an improvement plan.
The inadequacies of the Texas foster care system are well known – or should be. They've been the same for a generation, and the solutions are well-known.
Democracy under attack. Texas already has some of the most restrictive election laws in the country, a big chunk of which were passed by the Legislature last year in a battle royale that saw a quorum-breaking escape by House Democrats. But, trust me, if Abbott is in office next spring, it can get worse. The one area the Lege did not touch last year was giving itself the ability to directly overrule the will of the people if a presidential election went the wrong way (if the Supreme Court has not already done so). This is mainly because no one can imagine a presidential election going the wrong way in Texas, but that will not stop some legislators from proposing bills allowing the Legislature to do exactly that. Count on Abbott, who by then will be making the case for his presidential ambitions in full-throated support of such authoritarianism.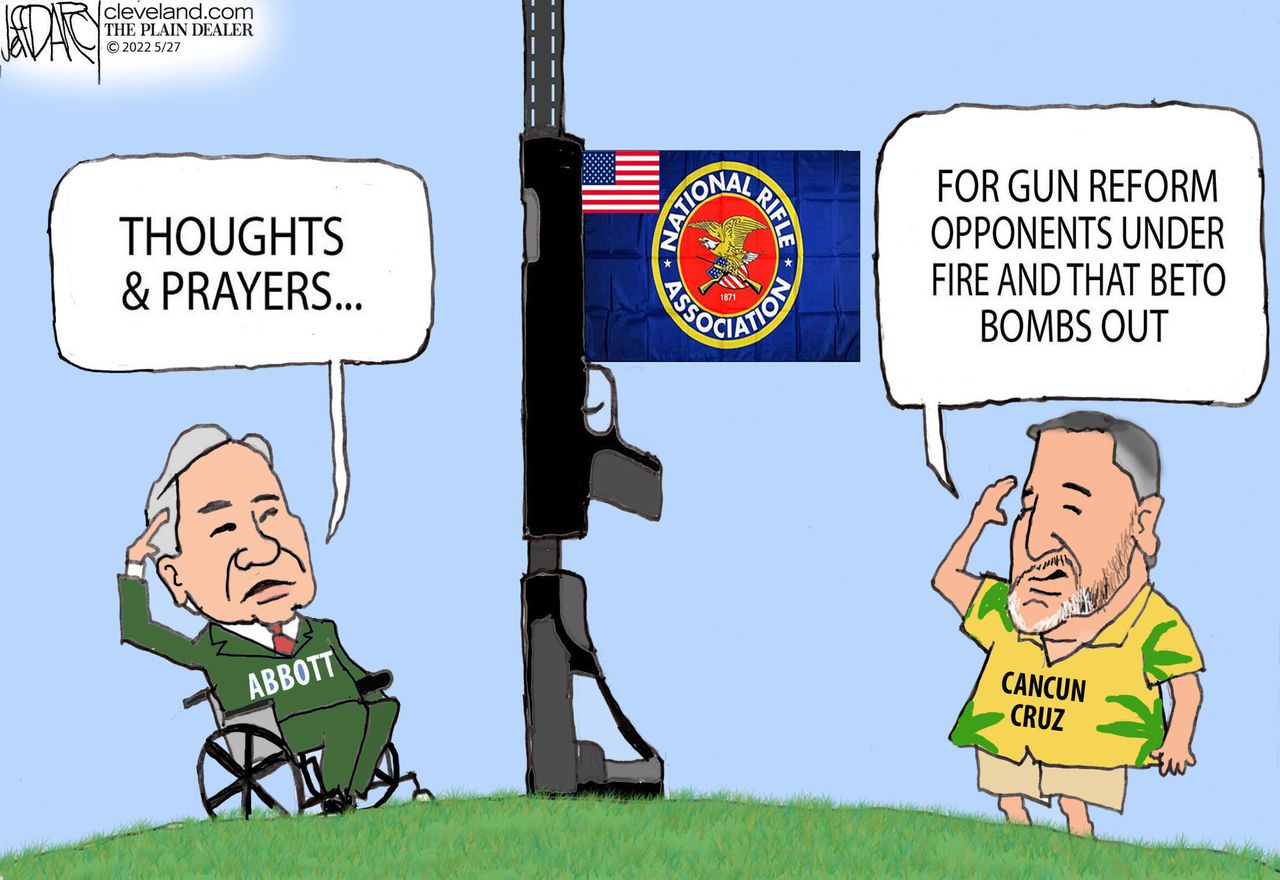 This is an incomplete list, of course. I didn't even mention Abbott's successful effort to veto funding for the Legislature, thus shutting down a co-equal branch of government. Nor did I mention the multi-billion dollar fustercluck that has passed for a border security strategy but has mostly funded an untoward expansion of the state's police power – something Texans used to care about. That will be the subject of a future essay.
Elections can be either about a choice or a referendum. Greg Abbott wants Texas voters to make a choice between him and Beto O'Rourke. But Beto would be wise to make the election a referendum on whether Texas is better off now than it was eight years ago.