For Memorial Day, A Letter from the USS Portent
The ship under my great-grandfather's command had a terribly apt name. Remembering the lost, and his own premonitions of doom.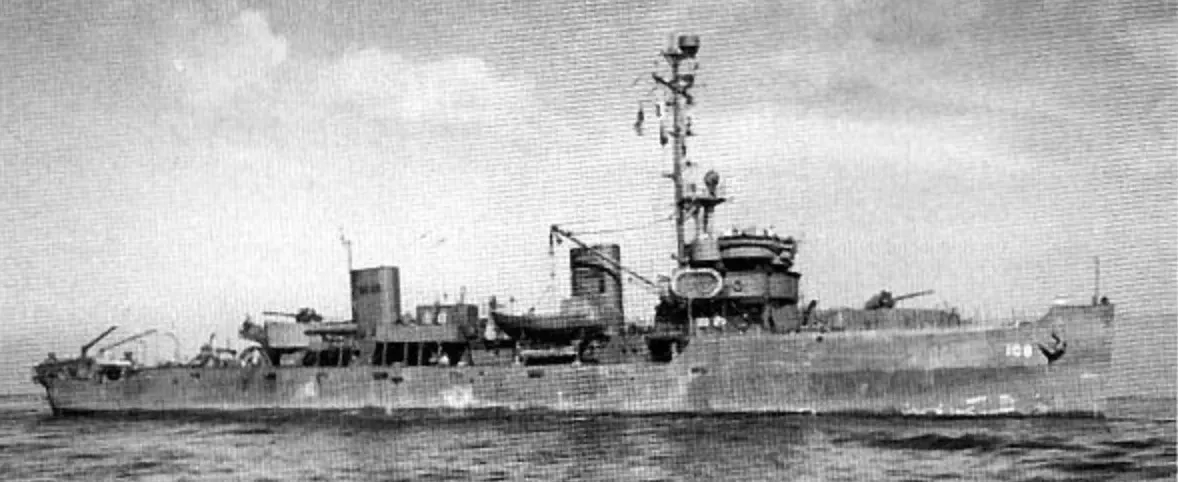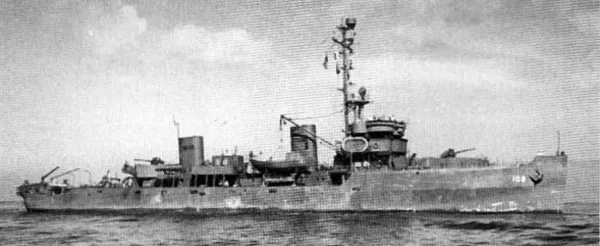 Here follows a letter from my great-grandfather Lieutenant Howard C. Plummer, United States Navy, to my great-grandmother, Fannie Land Plummer, 19 December 1943.
In civilian life, Howard was a captain — he was a Sabine and Neches river pilot — but in the navy his official rank was lieutenant, even though he was the captain of a ship.
That would be the Auk-class minesweeper USS Portent, which was laid down at the Pennsylvania Shipyards in Beaumont in 1941 and launched under Lt. Plummer's command in August 1942.
On the 14th of May, 1943, Portent, with a compliment of 100 enlisted men and officers, sailed via Algiers, Louisiana, and Key West, Florida, to New York City to join a convoy to Casablanca and other North African ports.
From May–November, she escorted convoys between New York City and Casablanca. Assigned to a convoy entering the Mediterranean, she anchored outside Oran, Algeria on 22 November. A month later, she was in Naples, just south of Anzio, and that is when Captain Howard wrote this letter to my great-grandmother Fannie.
---
This is dedicated to the 18 men lost on the Portent on January 22, 1944. Listed below; I made every attempt possible to find out as much as I could about them and post that information here for posterity.
---
My Darling- We are to arrive about noon in Naples. Our trip has been exciting to some extent, so far we haven't had any air attack, but as we were leaving Oran (Harbor) a Convoy bound for [Gibraltar] was attacked by a boat and got a ship out of the Convoy. It was a tremendous explosion- this ship was about eight miles away. Two of our destroyers went to the scenes and after a few hours search got the Sub with Survivors, So one more Sub out of way.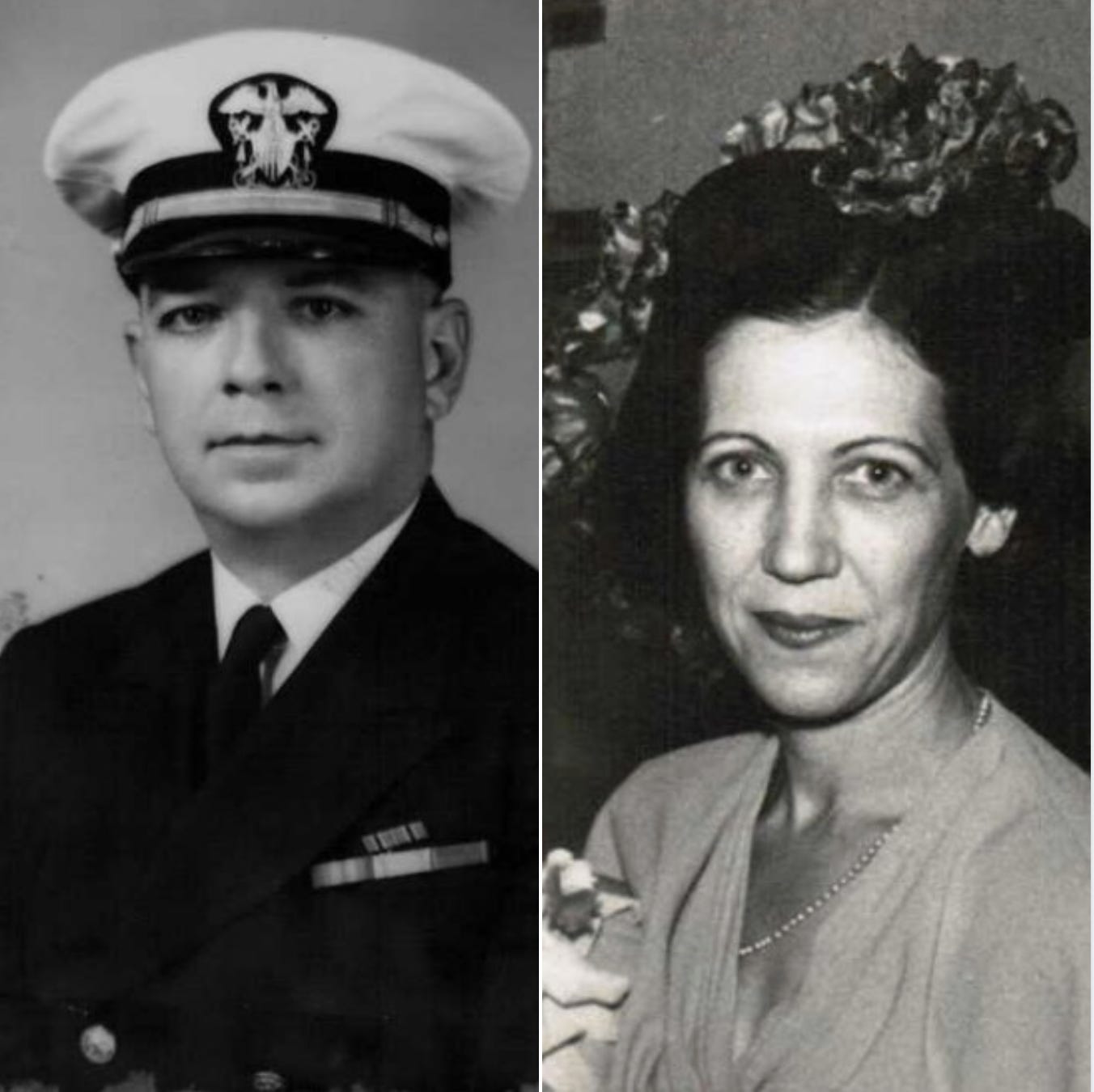 This trip has been a very thrilling one have had many reconnaissance planes flying reports of the E-Boat which is more dreaded than the U-Boat. they are the first boat like our PT armed with Torpedoes -rush in and right out after launching a torpedo. We have six ships loaded with American Troops bound for the front have made good time, they really keep us on the ball keeping (statewise?) and we have to maintain a very fast speed which I like.
I just thought I would write a line or so and have a nice long chat with my darling. That's why I'm writing to you this lovely evening. It's a beautiful day, wind chilly and sun bright, just the kind of day that makes one feel good.
I expect Dorothy and Ed (Green) are packing as this is the 19th and he has only four more days to do and then off I expect to Miami Fla., to school again. Be sure my darling to let me know where he is going. Hope he doesn't come over here. I wish you could see what I have, how it works- we bought some lighters over in Oran [Algeria] for ship service and I bought one, mine works perfect. Am so proud of myself. You know that lighter Ed Bular gave me never did work and always wanted one and now mine works and I am happy as can be.
We won't have but ten hours here in Naples and then leave for Oran again. These troop ships are like tankers, run the soldiers off and dump the baggage then sail.
This old news you hear and that I hear comes over the radio is just a bunch of Bunk. Since Thanksgiving I know of five ships that went down and two subs never have I heard that over the radio. It's always peaches and cream. But they never tell how it is, for instance fifty miles from me just got word of an air attack you have to be on the look out all the time for hell might pop any minute. -
"Later" we arrived here went ashore and it's like the rest if the places — being Sunday all places are closed. Bars not open until 4:30pm and we had to be back aboard at 5:00pm. Soldiers everywhere, Army trucks going and coming the place has been bombed terribly, the people look like the Arab 4. Dirty, Filthy and more childhood beggaring… so that is what I saw in Naples.
Walked about the city and right in the heart of the City the army is assembling guns to take to the front. I am so damn disgusted wish old Vesuvius would clean the place up. It's interesting to see the old volcano still shooting out smoke after centuries of Burning. One wonders whats down there to make it burn so long.
Don't expect Wallace will be with us on the way back- he has to take another Convoy back. Expect I'll just stick around with the destroyers until they get rid of me some place down the line. In fact, Fannie, I don't care what port - they all look alike and I would give anything I possess to get back to you and Susie.
All I can say is this other part of the world is in one Hell of a fix. More is being blown to Hell every day. You should have seen some of the damages to Naples alone. It will be years upon years before it can be rebuilt like it was before the war, then the poverty we will have to feed the world just as sure as can be, expect conditions in Germany, Poland and Russia are awful.
I have been told by our officers from the British Army that they haven't had an air raid here now in two weeks and then they got thirteen planes- pretty good shooting don't you think.
This part of the World is grand for one's nerves - wish Aunt Blanche was over here , would do her heart good.
Honey, when I pulled into Bigerton I found two of my old men from the Cardinal here, one was the tall boy whose people were Mormons. He lived in Texas some place - a fine boy.
Then old Cash ,y Gunners wrote, both are fine. Old Cash has a brand new machine gun, never been fired, with about two thousand rounds of ammunition for one boy am I going to take it. Pretty good play. Pretty for Ed Green to bite his teeth on what say? This gun was taken from one of the Danish outside of Bigerton.
Will write some more tomorrow. You see my love I can honestly say that you are constantly on my feeble mind. Oh how I wish I could see you and tell you instead of writing that I love you.
Good night Darling- pleasant dreams
Love Your,
Howard
Sunday 19th December [1943]
X-Mas is just around the Corner- I hope you have a nice X-Mas. I won't.
---
Deployed to Italy, the Portent arrived at Naples 19th December.
Per Navsource.org:
Spending much of December 1943 and early January 1944 engaged in fleet and minesweeping training, the Portent stood out of Naples with the Allied invasion force on January 21st and made for Anzio.

The Portent and her crew commenced their minesweeping duties immediately upon their arrival off the landing beaches, and found much work to be done in the mine-infested waters. Working in tandem with other minesweepers, the Portent was making a second pass along the beachhead when she was rocked by a massive underwater explosion. Lifted clear out of the water by the blast, the Portent's keel cracked and the seams in her hull opened up, allowing massive amounts of seawater to enter the ship as she settled back onto the surface. Portent's Captain, Lt. Howard C. Plummer quickly realized that his ship was all but lost, and as she began to roll to Port and jackknife, he passed the order to abandon ship. Portent's crew aided the injured men from her engine room into life rafts before stepping over the side themselves, and within minutes the USS Portent had rolled over and sank at this location on January 22nd, 1944.
A list of the men who did not survive. Most were lost at sea; they are remembered at the Sicily-Rome Memorial Cemetery:
BAUMANN, CHARLES JOHN, Electrician
[Family] Wife, Mrs. Lelita Pauline Baumann, 913 W. Mary St., Austin, Tex.
CAMMARATA, VINCENT, Motor Machinist's Mate Third Class
[Family] Parents, Mr. and Mrs. Tony Cammarata, 5514 Columbia St., St. Louis, Mo.
GALLAGHER, FRANCIS H., Seaman Second Class
[no family listed]
GIFFIN, JAMES NORMAN, Seaman Third Class
[Family] Parents, Mr. and Mrs. James Alton Giffin, Rt. 16, Box 570, Indianapolis, Ind.
IOLI, TONY DOMINICK, Seaman Second Class
[Family] Mother, Mrs. Vincenza Ioli, 234 W. 67th St., New York, NY.
LAGRONE, CHARLIE LEON, Gunner's Mate Third Class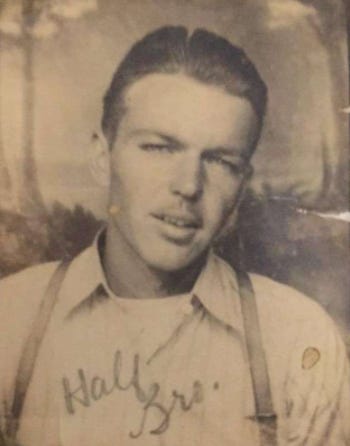 [Family] Mother, Mrs. Nannie L. Tittle, Gen. Del., Lampasas, Tex.
MCCONNELL, LOMAS CLARENCE, Carpenter's Mate First Class
[Family] Son, Mr. Lomas Clarence McConnell, Jr. Ravenswood, WVa.
MCLAIN, STEPHEN ROBERT, Fireman First Class
[Family] Wife, Mrs. Elma McLain, Stillwater, Maine.
MORYAN, ALEXANDER, Electrician's Mate Third Class
[Family] Parents, Mr. and Mrs. Alex Moryan, Morris Ave., Bohamtown, New Brunswick, NJ.
NYSVEN, LAUNFAL INER, Motor Machinist's Mate Third Class
[Family] Wife, Mrs. Edith May Nysven, Fort Pierre, SD.
PARRISH, ERNEST FRANCIS, Chief Commissary Steward
[Family] Daughter, Miss Dorothy Helen Parrish, Pacific Lutheran College, Parkland, Wash
PETERLIN, FRANK LOUIS, Motor Machinist's Mate Second Class
[Family] Parents, Mr. and Mrs. Louis Peterlin, Box 411, Eveleth, Minn.
RICHARDS, WALTER JAMES, Motor Machinist's Mate Second Class
[Family] Wife, Mrs. Ellen Richards, 1030 Ashland Ave., Evanston, Ill.
ROBINSON, THADDEUS G, Steward's Mate Second Class
[Family] Mother, Mrs. Lottie Robinson Gathers, 197 1/2 N. Nassau St., Charleston, SC.
SCHULTZ, JOHN FRANCIS, Baker Second Class
[Family] Parents, Mr. and Mrs. John Francis Schultz, Sr., 1706 Larkins Way, Pittsburgh, Pa
SKELSEY, HORACE ARTHUR, Fireman First Class
[Family] Parents, Mr. and Mrs. Horace A. Skelsey, Sr., 1221 S. Ruby St., West Philadelphia, Pa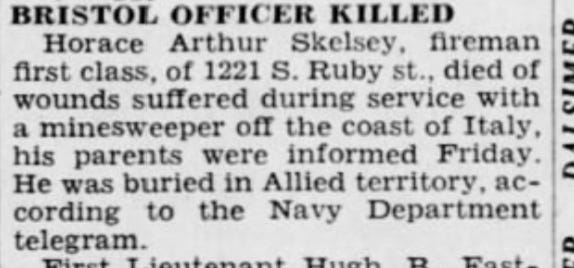 Philadelphia Inquirer, 9 Feb, 1944
SMITH, FREDERICK THOMAS, Quartermaster Third Class
[Family] Mother, Mrs. Rose Smith, 301 S. 11th St., Philadelphia, Pa.
WOOD, NICHOLAS LESTER, Motor Machinist's Mate Second Class
[Family] Wife, Mrs. Lila Smith Wood, 25 Smythe St., Pelzer, SC.

Obit for widow. Note: Lived until 1989, but never remarried.
---
⭐
John Nova Lomax is a cranky, middle-aged, Bayou City scribe / Gulf Coast Bullshitter. He speaks grackle and lives in a cabin on a river.