Juneteenth: The Recognition of Individual Freedoms
President Biden signed Juneteenth into law making it a federal holiday. The "back story" of this celebration, serves as a poignant reminder of how fragile freedom can be, especially at a time when personal liberties are being challenged in Texas and other red states.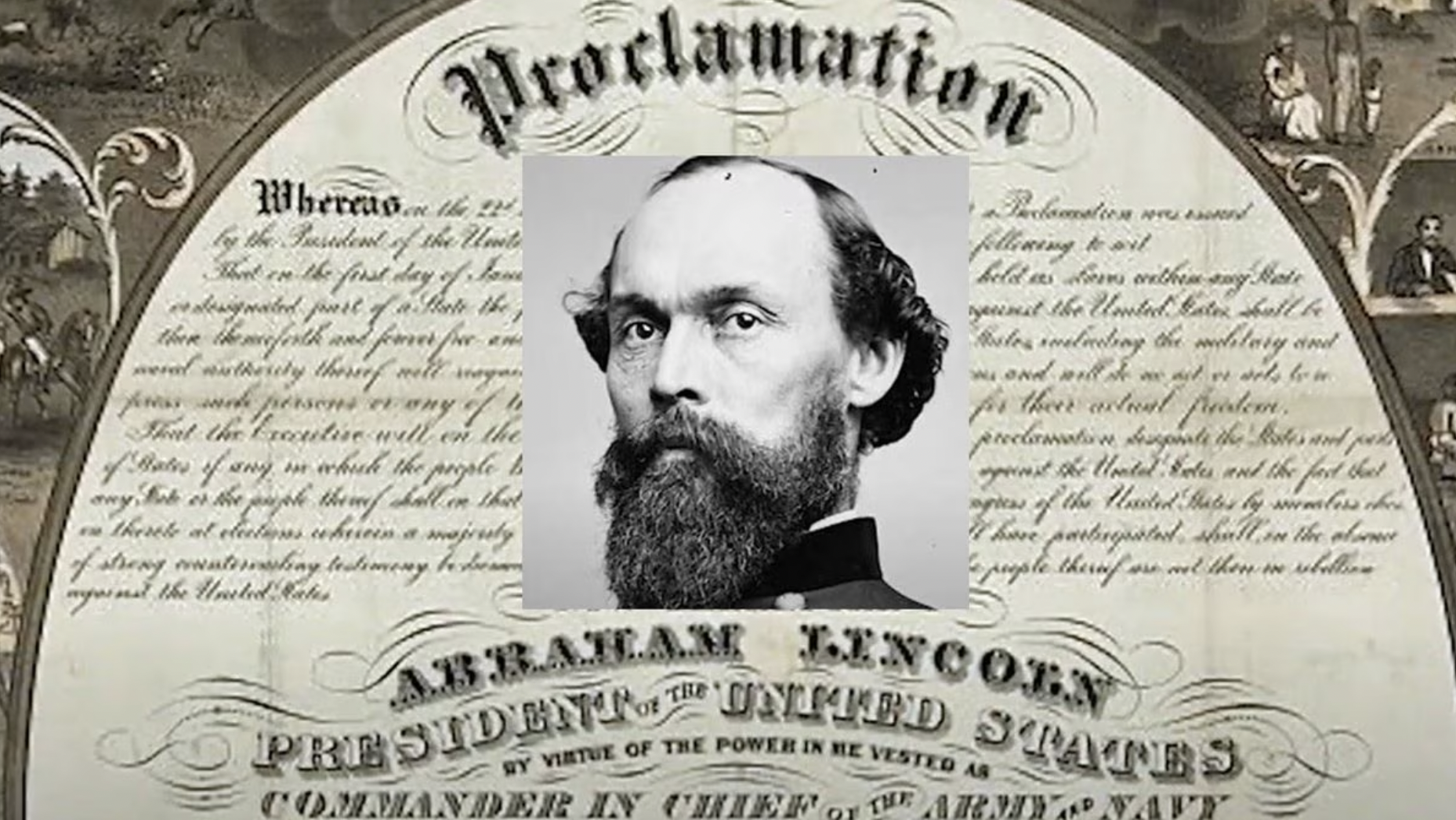 Editor's Note: We celebrate the federal holiday, Juneteenth today, and Myra Jolivet says that there are lessons to learn as we honor the freedom celebration. If we aren't paying attention, other forms of enslavement could trap us.
We must fight to keep them.
Galveston, Texas, June 19 of 1865, General Gordon Granger led the Union occupation force delivering the news of the Emancipation Proclamation to enslaved people in the region. Texas lawmakers had refused to accept the 1863 antislavery law.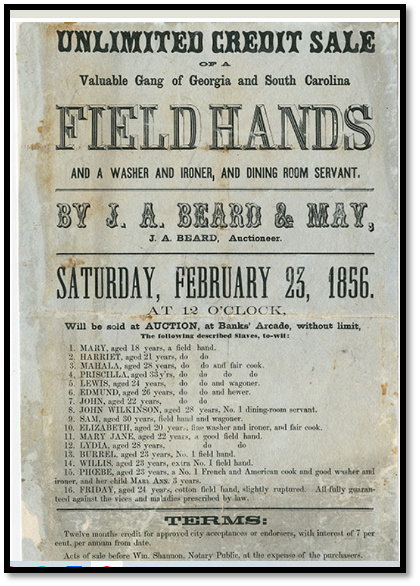 The slave trade represented one of the largest forced migrations in human history. During the 400-year period, 12.5 million men, women, and children were kidnapped, sold, and held in forced labor camps (AKA plantations). Stories of murder, rape, and horrid living conditions---the loss of freedom---are unconscionable.
The emancipation of Texas slaves is known as Juneteenth.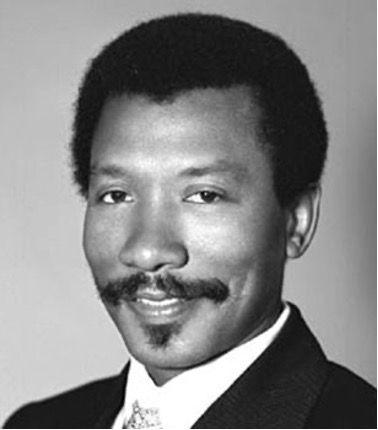 Texas was the first to make Juneteenth a state holiday. The late Texas Representative, Al Edwards sponsored and authored a bill in June of 1979, setting the foundation for the state holiday, called Emancipation Day in Texas. The word, Juneteenth combines the month and date of Texas emancipation, June 19, 1865. (I couldn't find who is credited with creating the word).
Edwards, who was first elected to represent parts of Houston in the state House of Representatives in 1978, served more than 30 years in the legislature. A statue of him was erected in Galveston, honoring his commitment to Juneteenth and years of activism.
Say their names. To honor and recognize enslaved Americans
Amos Fortune (c. 1710 – November 1801) was a prominent African-American citizen of Jaffrey, New Hampshire, in the 18th century. Fortune was born in Africa and brought to America as an enslaved person. He was given the name "Amos Fortune" by those who purchased him. At age 60, he bought his freedom and moved to Jaffrey where he started a leather tannery business. Documents now archived at the Jaffrey Public Library document his literacy, community position, and financial success.
Enslaved from birth in 1813 North Carolina, Harriet Jacobs was taught to read and write by her enslaver but when he died, she was subjected to the brutality and sexual advances of his family member. She hid in an attic for seven years until she could be smuggled to the north. She wrote, Incidents in the Live of a Slave Girl."
Olaudah Equiano was 11 years old when he was captured in Nigeria. Later, he wrote about his childhood in West Africa and the horrors endured by enslaved people in America. His accounts were used by British reformers who eventually succeeded in ending it.
The most influential book by a freedom seeker was "The Narrative of the Life of Frederick Douglass, an American Slave," which was first published in 1845. Douglass had been born into enslavement in 1818 on the eastern shore of Maryland, and after gaining his freedom in 1838, settled in New Bedford, Massachusetts.
By the early 1840s, Douglass was introduced to the Massachusetts Anti-Slavery Society and became a lecturer, educating audiences about the practice. It's believed that he wrote his autobiography as a counter to skeptics who believed his stories of slavery were exaggerations.
The book became a sensation and made Douglass famous. He became a great figure in the abolitionist movement, but fame carried risks. Douglass traveled to the British Isles on a speaking tour in the late 1840s, reportedly to escape the threat of being apprehended as a freedom seeker.
Years later, Douglass added to his book and it was titled, "My Bondage And My Freedom." In the early 1880s, he published a larger autobiography, "The Life and Times of Frederick Douglass."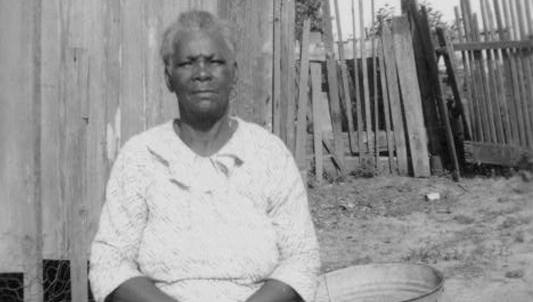 The words of Tempie Cummins of Jasper, Texas:
"The white chillun tries teach me to read and write but I didn' larn much, 'cause I allus workin'. Mother was workin' in the house, and she cooked too. She say she used to hide in the chimney corner and listen to what the white folks say. When freedom was 'clared, marster wouldn' tell 'em, but mother she hear him tellin' mistus that the slaves was free but they didn' know it and he's not gwineter tell 'em till he makes another crop or two."  -Tempie Cummins
Despite efforts to ignore or deny this part of American history the enslavement of kidnapped Africans and their imprisonment in this country has ramifications into today. This chapter of America is as significant, if not more so as learning about Washington chopping down a cherry tree or the creation of the Bill of Rights.
Firsthand accounts of life in slavery by those who lived it are available in this Library of Congress link.
I first heard the word Juneteenth while working as a TV news reporter in Texas in an interview with Representative Al Edwards. As a California native, I wondered about the rationale behind celebrating two additional years in captivity. Over the years I began to understand the significance and relevance of Juneteenth, and its gift of enlightenment for all people.
Enslavement can be insidious and manifest in many forms. It is defined as the act of controlling someone's actions, thoughts, emotions, or life completely. Today, extremist Republican governors are aggressively criminalizing significant aspects of freedom:
• A woman's right to legally make her own reproductive and health choices, and to penalize health professionals who support her.
• Aggressive banning of books and threatening librarians and teachers with arrest.
• The sabotage of voting rights in Democratic districts and areas where marginalized people live and vote.
These and similar actions are acts of enslavement.
158 years ago, enslaved people were emancipated in theory, but laws didn't fully protect them from efforts to undermine their freedoms, such as the creation of Sundown Towns, whites-only communities where a Black person was not allowed to be out after the sun went down. Or Jim Crow laws that legalized racial segregation.
Juneteenth serves as a wake-up call to all of us as the fight to protect our personal freedoms, unfortunately continues.
Freedom means you are unobstructed in living your life as you choose. Anything less is a form of slavery. ~Wayne Dyer
---
⭐
Myra Jolivet is a storyteller. First a TV news anchor and reporter. Then came PR work and consulting. That's where she is today - banging her head against the wall - trying to help CEOs and political candidates tell their stories well. Myra writes a series of murder mysteries She was a kid with an imaginary friend. That says it all.