Last Flight of the Texas Raiders
The tragedy in Dallas should cause some introspection and rule changes.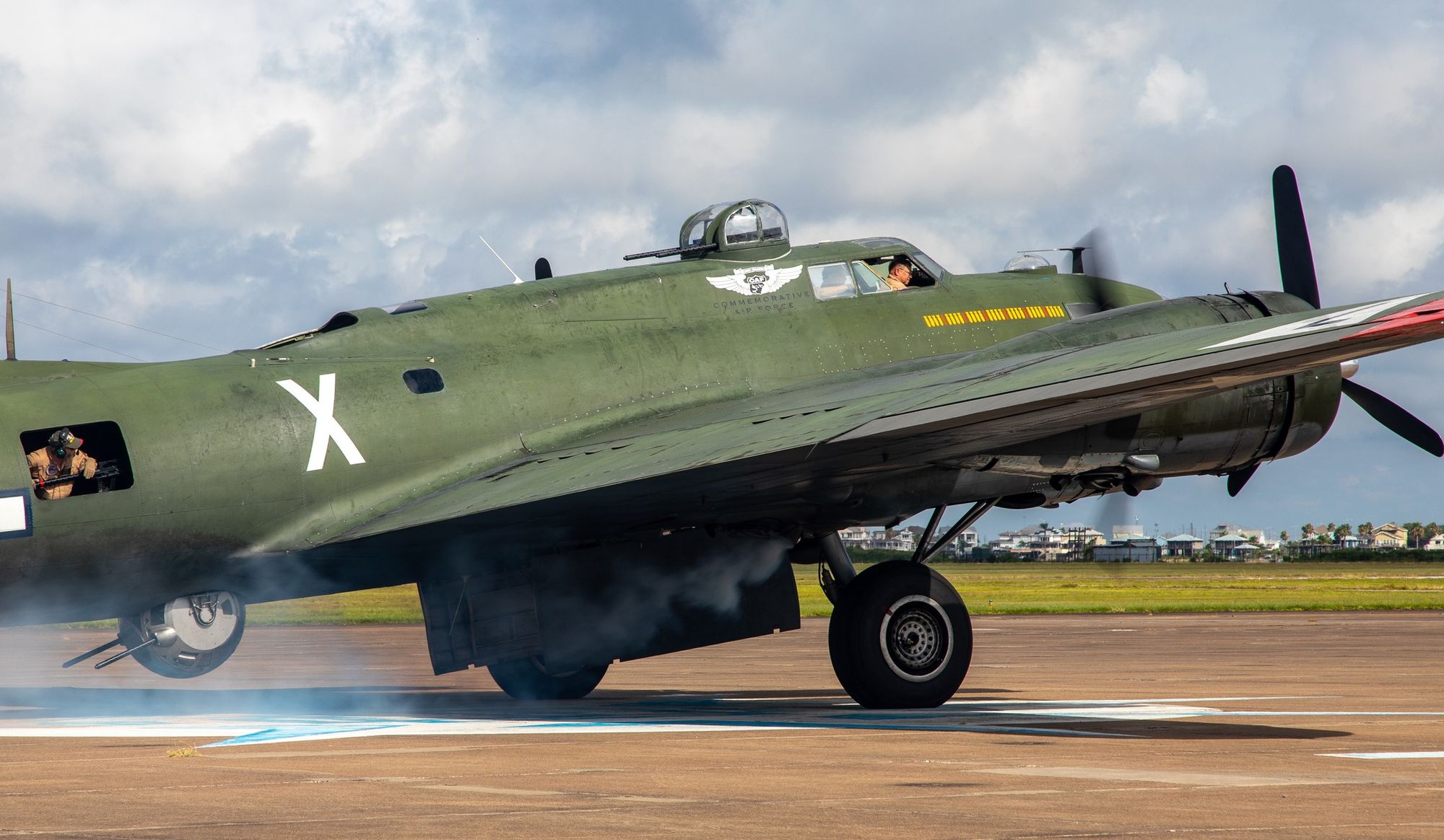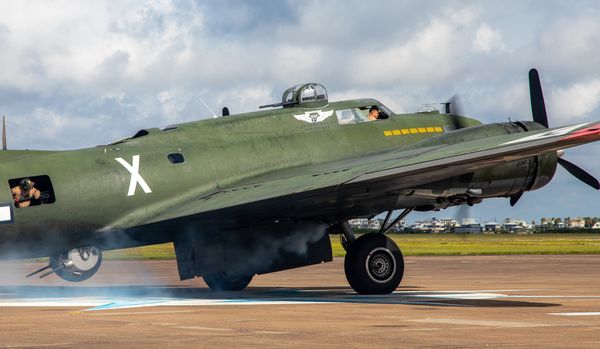 They are the planes that saved civilization.  They carried the greatest generation to war, and to victory.
They are time machines of aluminum and steel. Museums powered by aerogas and American might.
They are the planes that fought the greatest conflict in the history of the world. They are the blunt instruments of freedom.
And as I write this, two more have been lost in a tragic accident at an airshow in Dallas, and along with them six people. The Commemorative Air Force has released the names of those lost.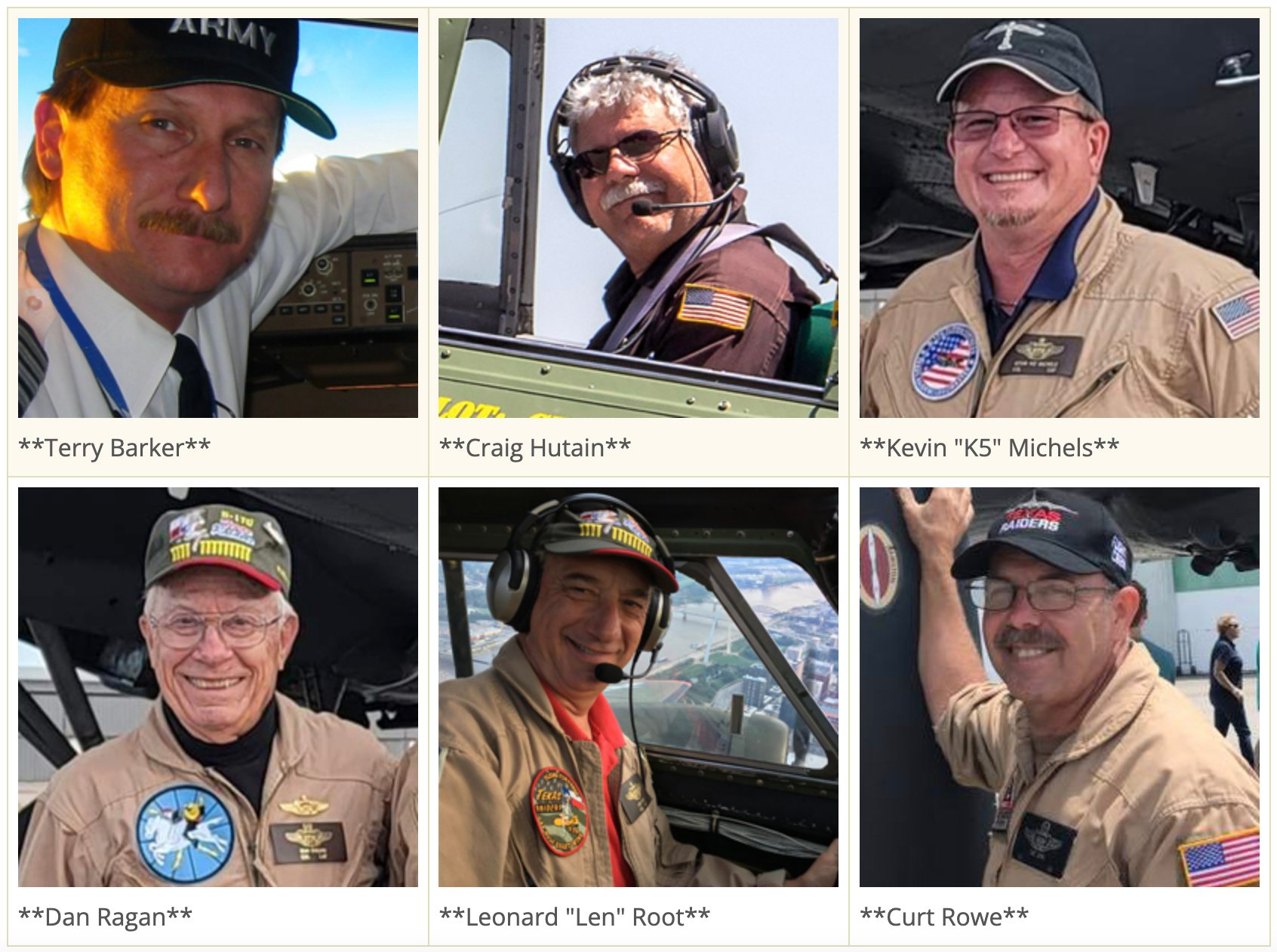 One of the planes was a Bell P-63 Kingcobra, the successor to a marginally successful WWII fighter, the P-39 Aircobra. The Army Air Force wasn't thrilled with them, and most were loaned to allies, primarily the Russian Air Force during the war.  This one was one of only two airworthy examples left in the world.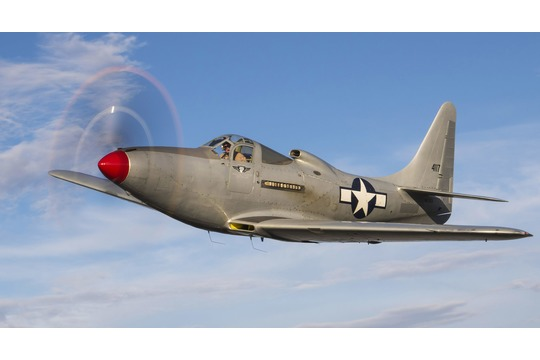 ‌The other is one I know very well. The B-17G known as the Texas Raiders.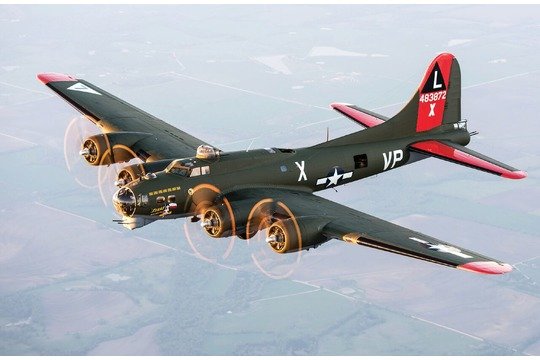 Footage shared on social media shows the P-63 pilot seemingly diving far too close to the sluggish bomber, and basically slicing off its tail. That caused the B-17 to break up in mid air and both planes to dive helplessly into the ground. It is frankly chilling to watch. The crew of the bomber had only milliseconds to react but even with more time, damage that devastating is unsurvivable.
Obviously, the loss of life is paramount in an incident like this, but for me, it is impossible not to think of the B-17 and her crew of dedicated volunteers with the Commemorative Air Force. It's also impossible not to think about the wisdom of flying aircraft three-quarters of a century old in mock dogfights over crowds of onlookers.
‌‌I have flown in three vintage military planes that later crashed, killing all on board.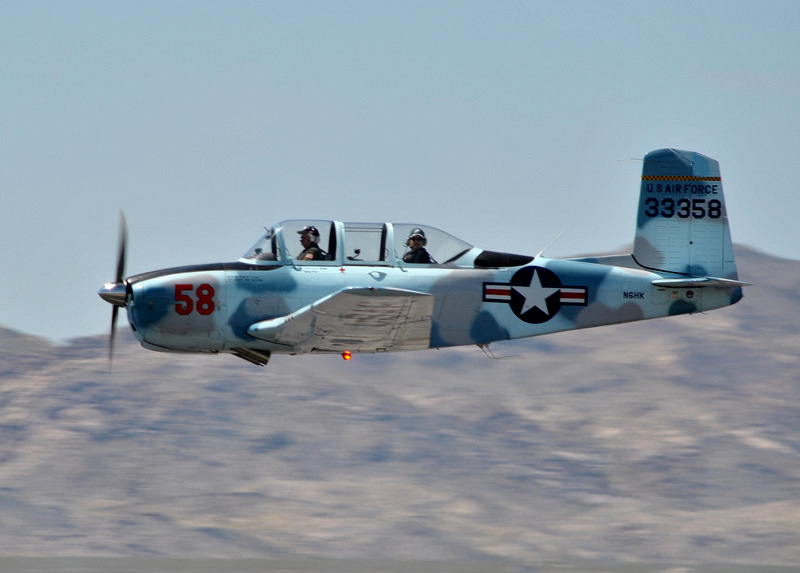 One was a T-34 trainer, which dates back to 1948, flown by a magnificent former combat pilot named Don Wiley. He ran a company called the Texas Air Aces. Don had over 250 F-4 combat missions over Viet Nam and was a seasoned and careful airman. His company staged mock dogfights over Lake Conroe near Houston and offered people like me, who knew how to fly but not how to dogfight, a chance to play at the real thing. One of my sorties involved shooting down radio colleague and now political punchline, Dan Patrick. Can't tell you how satisfying that was.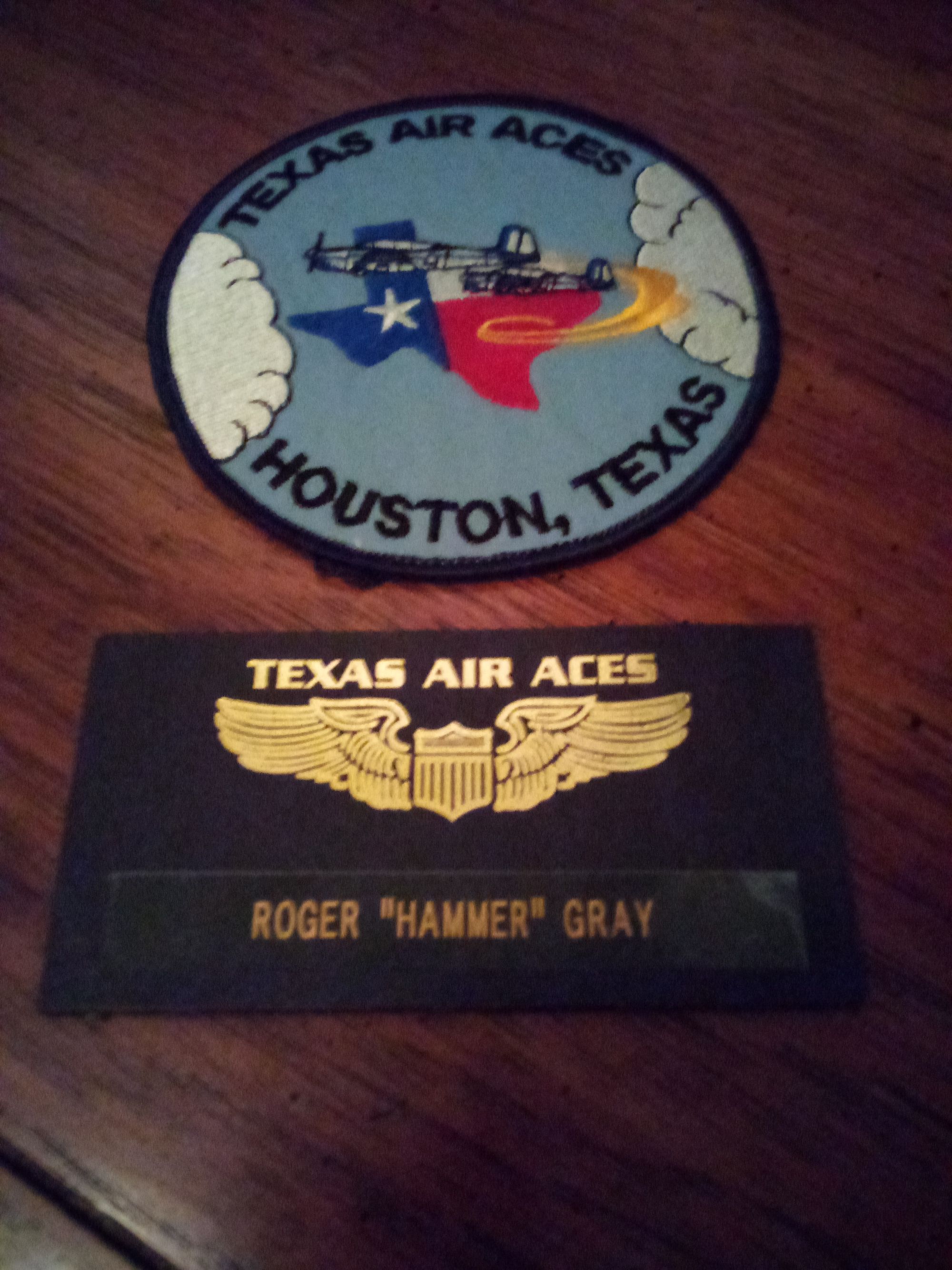 ‌But Don lost his life and that of a passenger in 2003 when his T-34 literally lost a wing over the lake and crashed. So a man who defied volleys of SAM missiles over Hanoi fell victim to metal fatigue.
The second instance was a magnificent B-17 owned by the Collings Foundation in Massachusetts. They conduct traveling air shows with their WWII aircraft dubbed the "Wings of Freedom." Like the Commemorative Air Force in Texas, they charge a fee for a few minutes ride in their B-17 called the "Nine-O-Nine" and the B-24 Liberator called "Witchcraft."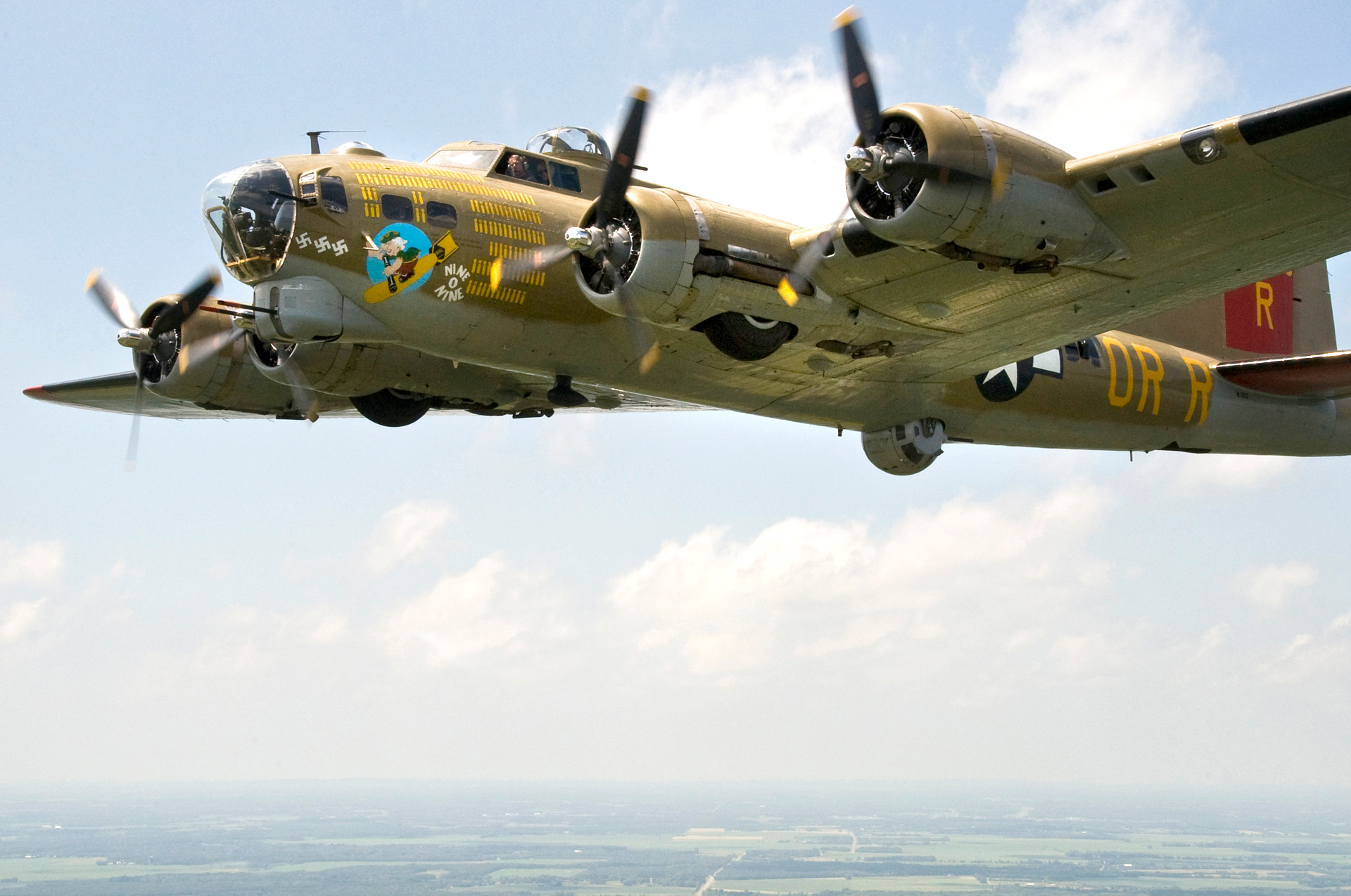 I had flown in and done stories about the two big bombers in the Collings collection, and when the Fortress crashed with 11 aboard in 2019, the FAA and NTSB investigations found that the plane had not been well maintained and was sorely lacking in the kind of care and investment needed to meet the regulations for airshow flying, much less, carrying paying passengers. But, those airshow regulations themselves need revisiting.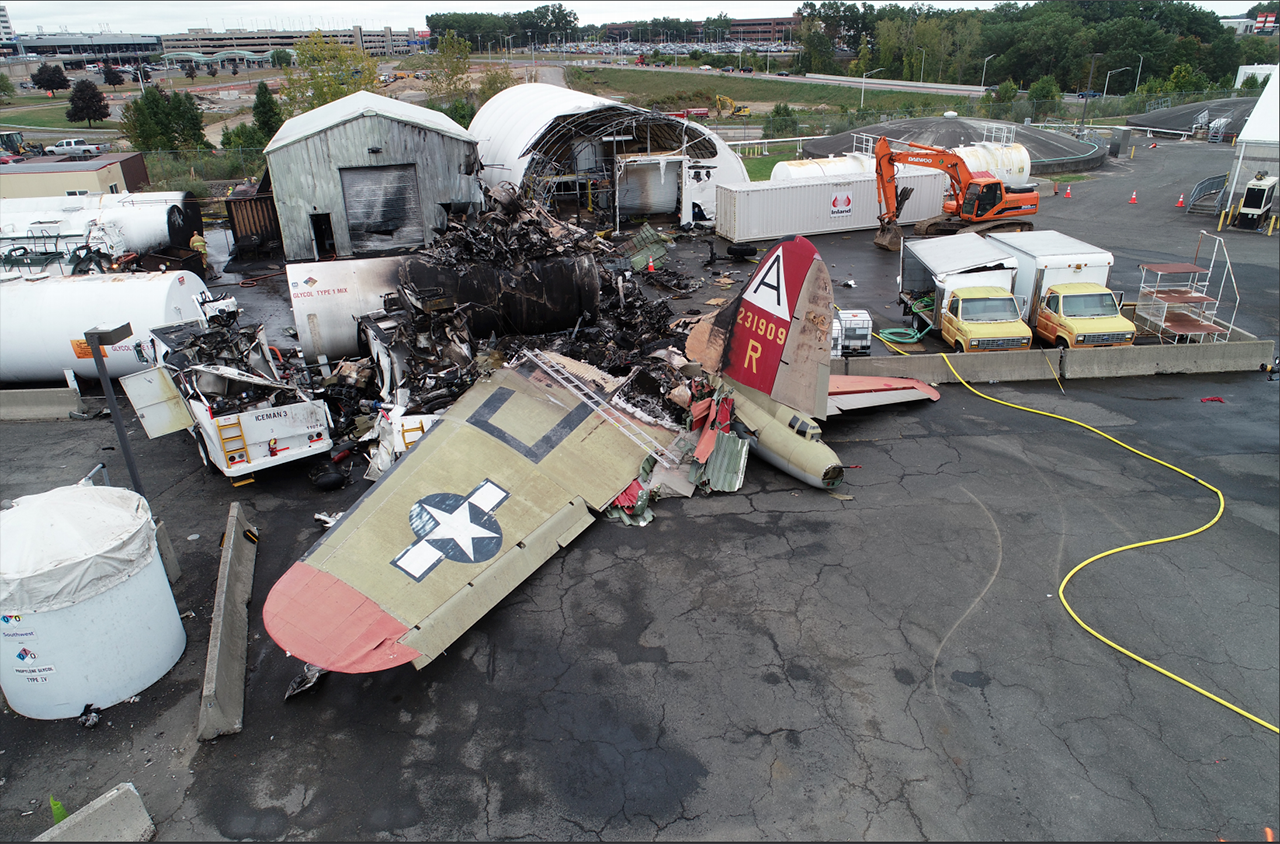 One aircraft safety blogger who goes by the name Admiral Cloudberg, explained how the Collings Foundation got away with such shoddy maintenance...
Warbirds are obviously not designed to carry passengers and are equipped with few, if any, of the systems that make modern airline travel so safe. But in the United States, as in many other countries, you can buy a ticket to ride on some of them, thanks to a Federal Aviation Administration rule called the Living History Flight Experience exemption. The exemption grants non-profit organizations the right to fly paying passengers on limited sightseeing flights using antique military airplanes operating under part 91 of the Federal Aviation Regulations, a set of rules normally reserved for private, non-commercial flights. The exemption also ensures that these operators don't need to make safety upgrades that can be impossible to install on such old aircraft.
These aircraft are horrifically expensive to maintain since no parts have been manufactured for them in decades, and therefore many must be found used or simply produced a handful at a time. While the Collings Foundation reportedly cut corners in regard to upkeep of these flying antiques, the Commemorative Air Force has a stellar record in that area. Judging by the video of the crash in Dallas, that does not seem to be the issue in this tragedy.‌
There will of course be an investigation and there may well have been an equipment failure in the P-63, but the video appears to show a simple but deadly mistake by the pilot. And that begs a question. How should these kinds of simulated combat aerobatics be regulated? Perhaps some history is in order.
The Commemorative Air Force began in 1953 when Oscar Harper of Alabama bought himself a surplus P-51 Mustang fighter plane. He and his buddies founded the tongue in cheek "Confederate Air Corps" wherein every member was a "Colonel" and was basically an excuse to fly old airplanes and drink mint julips.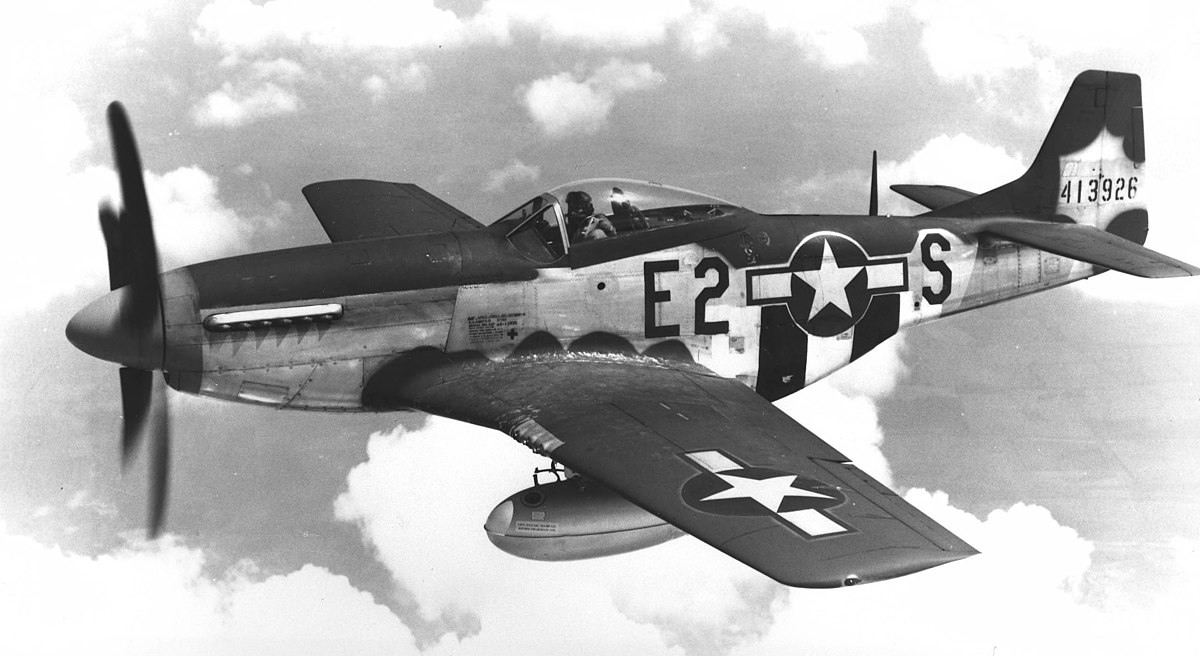 The collection grew and evolved into the Confederate Air Force which later put on combat demonstrations at air shows, and opened a magnificent museum in Midland. It was later realized that the Confederate monicker, while meant jokingly, was getting in the way of bookings and more importantly, financial support. So the name change took place in 2001.
Their 180 aircraft are well maintained, but since the CAF is a non-profit, the crews and mechanics are all volunteers working when their schedules permit.
I have flown on the Texas Raiders many times and taken my wife, friends, father and father-in-law on flights as well. And, they take you back to a time when thousands of young men raised their hands and stepped forward to do nothing less than save the world.
There are few creations of technology as majestic as a 4-engine heavy bomber in flight. They are little more than bits of aluminum, fabric, 72 pistons, and a dozen propeller blades all moving through the sky in loose formation.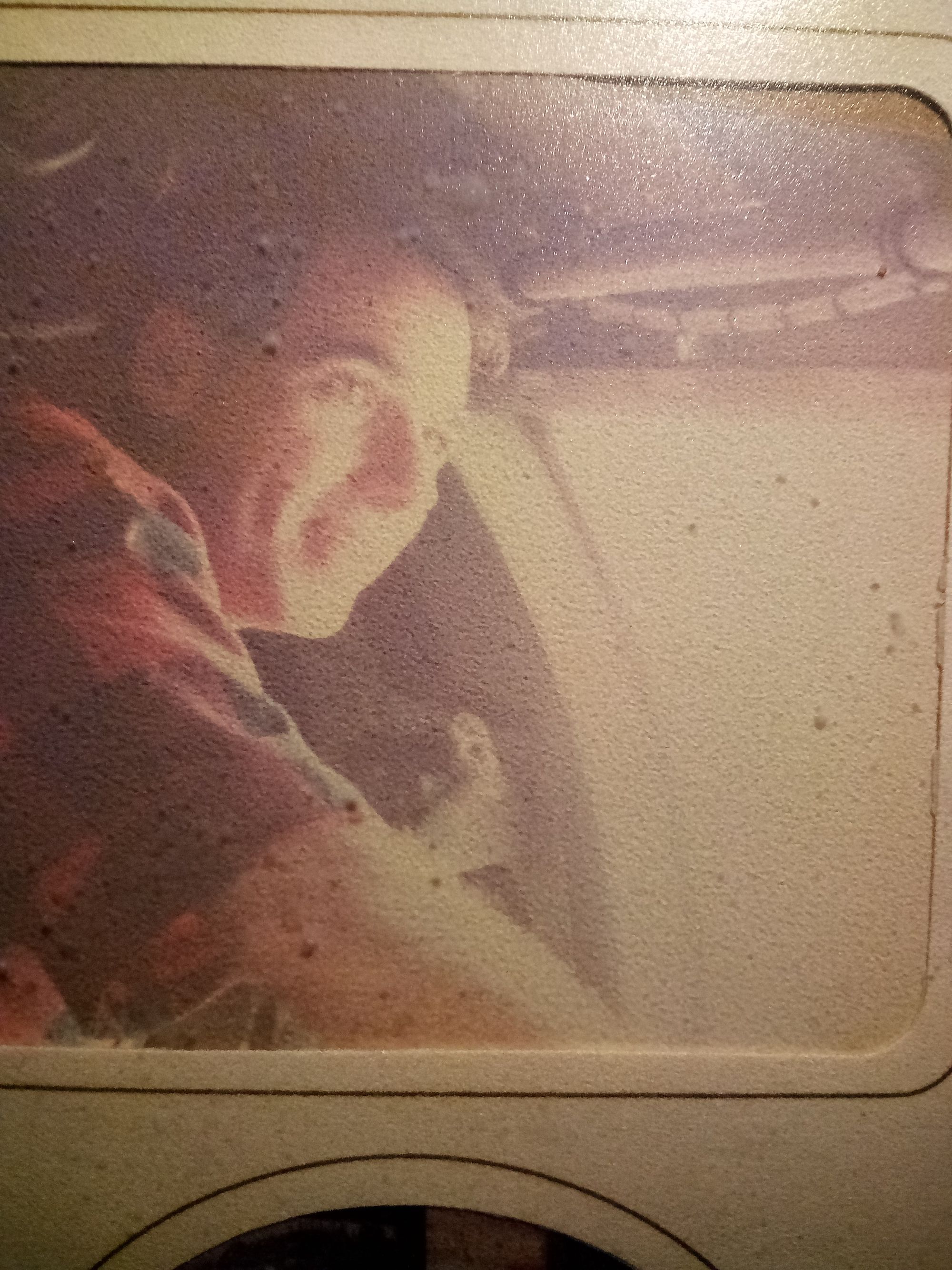 ‌I have a particular affection for the B-17 known as Texas Raiders. My first 30 years in the business were spent in my home town of Houston, and there are two media events every year that reporters can't wait for. One is the press party for the Houston Auto Show, which is a giant buffet and open bar at the AstroHall where we underpaid "journalists" stumble around amongst hundreds of shiny new cars, apparently  there to simply spill drinks on.
The other is press day for the Wings Over Houston airshow. It always features either the Thunderbirds or Blue Angels, and the magnificent classic warbirds from the CAF. And reporters get to take rides in a variety of aircraft.
On one memorable flight, back in the late 80's, a good friend in the CAF, who shall remain nameless, let me sit in the co-pilot's seat and take the controls of the 65,000 pound hunk of aluminum, and bank around over the 4th largest city in the country. I was a not very happy camper at KHOU-TV at that time, and as we flew over the station, I asked if I could open the bomb bay. He showed me the lever and I swear, if the bombs hadn't been dummies...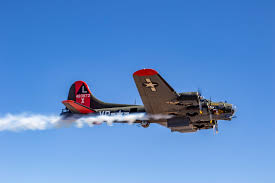 It was the experience of a lifetime, but we have to face facts as well. In their story on the crash in Dallas, my old alma mater KHOU reported...
Air show safety - particularly with older military aircraft - has been a concern for years. In 2011, 11 people were killed in Reno, Nevada, when a P-51 Mustang crashed into spectators. In 2019, a bomber crashed in Hartford, Connecticut, killing seven people. The NTSB said then that it had investigated 21 accidents since 1982 involving World War II-era bombers, resulting in 23 deaths.
Again, we can't say for sure this is in any way related to the others, but even though I am an incredible fan and have been allowed on and briefly at the controls of some spectacular aircraft, we must remember that, however meticulously maintained, they are all simply very old. Simulating maneuvers they performed when new and in wartime seems, in retrospect, needlessly risky. In addition to the human risks, we are also talking about planes that are virtually the last of their kind. Priceless.
There are now 8 airworthy B-17's in the world out of the nearly 13,000 built during the war. The CAF has one of a couple of flying Japanese A6M Zeros in the world, one of only two flying B-24's and one of two SBD Dauntless dive bombers, the plane that prevailed in the battle of Midway.
My father was an electrical engineer and his first job out of college was at Chance-Vought Aircraft in Fort Worth, refitting Corsair fighters for the Korean War. As exciting as it is to see them corkscrewing and screaming by at an airshow, they are some of the precious few left in the world. Every year of this century, there have been multiple airshow crashes.
Approximately 52 percent of civil air show crashes that occurred from 1993 to 2013 involved at least one fatality, according to FAA's General Aviation and Air Taxi Survey and the National Transportation Safety Board data. The data studied 174 civil air show crashes. 44 fatalities have occurred in the decade from 2007 to 2017 as a result of injuries sustained in crashes and incidents at air shows and races in the United States.
Flight protocols generally keep the aircraft away from the audience, but obviously, this is not always enough. Airshows will, of course continue. But perhaps it's time, since the youngest WWII aircraft are 77 years old, to take the dogfight action down a notch. Great Britain maintains a small trio of aircraft called the Battle of Britain Flight. It consists of a Supermarine Spitfire, Hawker Hurricane and Avro Lancaster bomber. They are meticulously maintained by the Royal Air Force and do peaceful flybys for nationally historic events. They don't pretend to fight Messerschmitts they faced 82 years ago in the real thing.
‌There are only 12 flying Hurricanes and 2 Lancasters left in the world. The risks to pilots and irreplaceable aircraft would seem to be obvious. Maybe it's time to stop pretending the risks aren't there.
It would indeed be a shame for young people, particularly to miss out on seeing the weapons that frankly, saved civilization. The B-17 Flying Fortress bore the bulk of 8th Air Force missions over German occupied Europe. Until D-Day, these were the only Americans fighting in northern Europe. The 8th lost more men than the Marine Corps in the entire war.
And, when you hear the deafening sound of four, 1200 horsepower Wright Cyclone engines roaring in your ear, you are transported back in time.
And that journey should continue, but reality also dictates that we take care with these rare birds and the lives of those who fly and come to watch them.
---
⭐
Roger Gray has toiled at the journalism trade since 1970 and his first radio news job at KTRH in Houston. Over those woefully misspent years, he has worked in radio, TV and written for magazines. He was twice elected President of the Texas Automobile Writers Association and was elected to the Texas Radio Hall of Fame. He covered the first Persian Gulf War, the fall of the Berlin Wall, the reunification of Germany, Oslo Accords in Israel and peace talks in Ireland. He interviewed writers, actors, politicians and every President from Ford to George W, and none of them remember him.
Now, he is part of the Texas Outlaw Writers, and if this doesn't pan out, the outlaw part will still work as he will indeed resort to robbing banks.