Primaries are < a month away
Greg Abbott was a warm-up act for the Save America Rally recently, headlined by former President Trump. It was a mega-MAGA rally, and the crowd was not in love with Greg Abbott. Sad!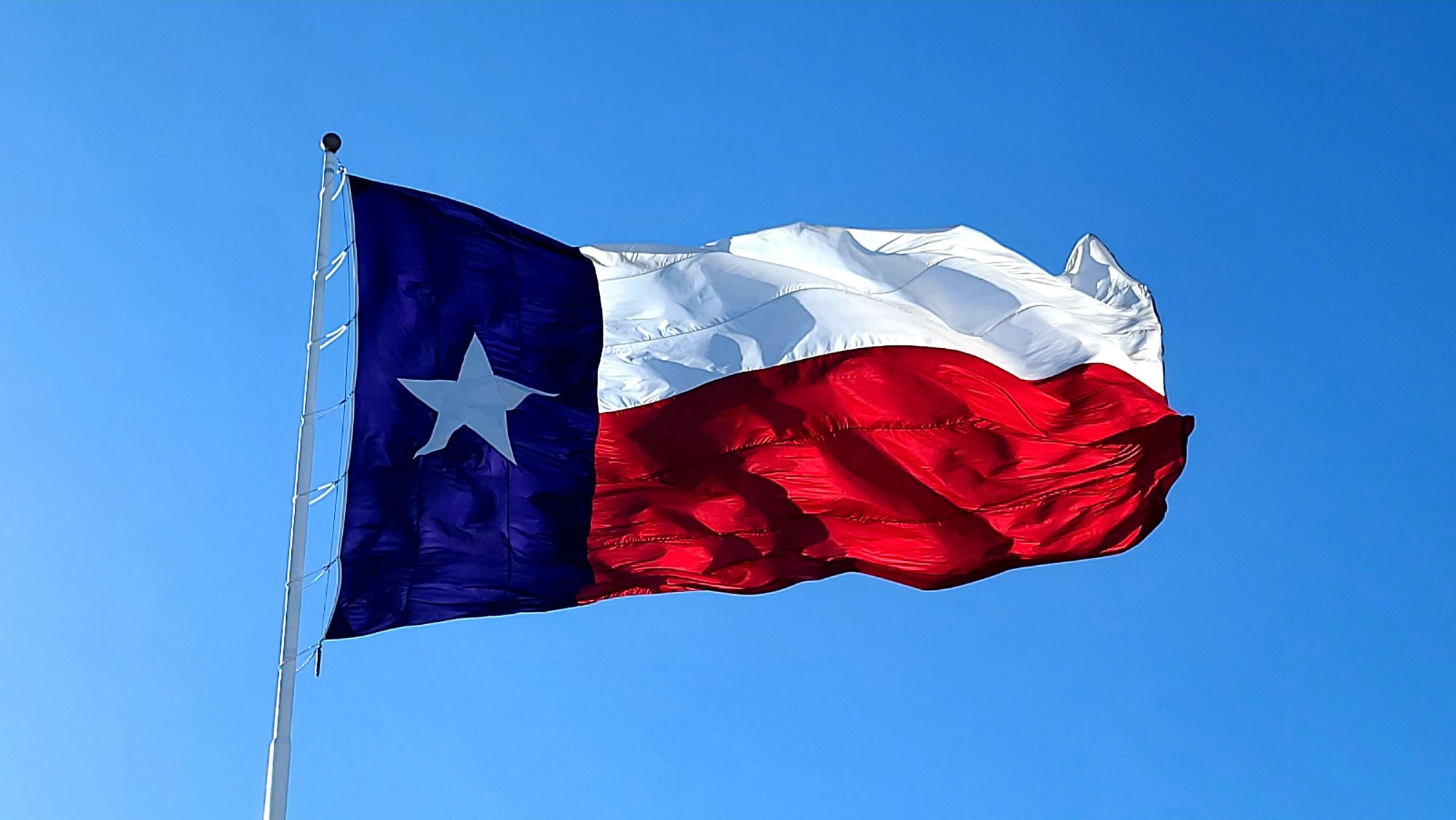 In which I gaze out upon the icy carcass of Texas … oh, wait, everything's fine except the water in Austin … er, gaze out over the fruited mountains and purple plains of Texas and dare to draw some insights and venture some guesses about the upcoming elections.
1)   Greg Abbott was booed at a MAGA rally. How fun was that?
Greg Abbott is having a good week, mainly because the Texas power grid did not implode in this week's freeze. Last week, not so much. He was a warm-up act for the Save America Rally on January 29, headlined by former President Donald Trump. It was a mega-MAGA rally, if you will, and the crowd was not in love with Greg Abbott. Texas Monthly tells the tale:
About an hour before Trump arrived, when Abbott warmed the crowd for him, the governor took the stage to a smattering of boos. He had a vaccine against the jeering, however: repeating the name "Donald J. Trump" without much flair or expounding, ad nauseam—six times in the first 45 seconds of his address, and nearly thirty times in his six minutes, to be exact … Fittingly, he ended his remarks by leading a chant of "Let's go Trump!"
As Donald Trump would say, "Sad!" Greg Abbott feels like the wrong guy in the wrong place at the wrong time. He was spotted, groomed and put in place by a business and professional elite that, if it ever did, no longer calls the shots in the Texas GOP. He is temperamentally and stylistically out of sync with the party he leads – Roddy McDowell at a Hells Angels rally. And so, he panders to the grievance, spite and cruelty of the GOP base and its avatar, but never convinces them he is one of them.
He has only one thing going for him – or more precisely, 62 million things.
Speaking of moolah …
2)   Money, Money, Money, Part Duh
As we enter the last month before the March 1 primary, a spate of new campaign finance reports – known as "30 Days Before Election" reports – sheds more light on the marquee races. They cover the three weeks between January 1 and January 20. (Another report will be due on February 22, covering the period from January 21 to February 19.) The additional data from these reports resolve some questions and highlight others. Here are the races to watch:
1.    GOP Governor – Allen West collapsed, with no cash on hand; do the anti-Abbott forces coalesce around Don Huffines? Abbott and Huffines each raised over a million dollars, although Abbott still has a formidable war chest. Barring Winter Storm Uri II, can anything drag Huffines over the finish line?
2.    GOP AG – Ken Paxton, the national poster child for bad lawyers, has a path to re-nomination, but will Eva Guzman catch him with another month of prodigious fundraising and no ethical baggage? Is George P. Bush's $2.6M cash on hand a factor? What about residual loyalty to the Bush name? What will Louis Gohmert do as a private citizen?
3.    Democratic AG – Joe Jaworski has a legendary Texas name and respectable resume; South Texas civil rights lawyer Rochelle Garza has an Hispanic surname and competitive cash on hand.
4.    GOP Ag Commissioner – Incumbent and "Jesus shot" enthusiast Sid Miller faces a serious primary challenge from State Rep. James White, who raised $220K during the last period and has a $70K cash on hand advantage.
3)   Trump: If he can make it anywhere, can he make it here?
The political class has been perseverating the last couple weeks over the great existential question of our time: is Donald Trump losing his hold on the GOP? As evidence that this phenomenon may occur, pundits point to a recent Pew Research Center poll showing that two-thirds of Republicans want Trump to retain a "major political role" in the GOP and the country, with 44% wanting him to run again in 2024. Now, most politicians would be delighted with such enthusiasms, but the pundits seem to read a softening of support for the former president among the crosstabs.
Well, if there is any place that you'd think would never lose its love for the Orange Mad King, it would be Texas, right? The crowds at his rally last week were giddy with enthusiasm and full-throated praise of their Dear Leader.
Here is a list of Trump endorsements in Texas as of January 31, 2022. If they all win their primaries, count on Trump to take credit for their victories. But if any of them loses? (via The Texan)
·       Governor Greg Abbott, re-election
·       Lt. Governor Dan Patrick, re-election
·       Attorney General Ken Paxton, re-election
·       Agriculture Commissioner Sid Miller, re-election
·       Sen. Dawn Buckingham (R-Lakeway), running for land commissioner
Congress
·       Rep. Michael Burgess (R-TX-26), re-election
·       Rep. John Carter (R-TX-31), re-election
·       Rep. Michael Cloud (R-TX-27), re-election
·       Rep. Pat Fallon (R-TX-04), re-election
·       Rep. Michael McCaul (R-TX-10), re-election
·       Rep. Ronny Jackson (R-TX-13), re-election
·       Rep. August Pfluger (R-TX-11), re-election
·       Rep. Beth Van Duyne (R-TX-24), re-election
·       Rep. Roger Williams (R-TX-25), re-election
State Legislature
·       Sen. Angela Paxton (R-McKinney), re-election
·       Rep. Ryan Guillen (R-Rio Grande City), re-election
·       Rep. Mayes Middleton (R-Wallisville), running for Senate District 11
·       Pete Flores (R-Pleasanton), running for Senate District 24
·       Kevin Sparks (R-Midland), running for Senate District 31
Local
·       Tim O'Hare, running for Tarrant County Judge
The primary is on Tuesday, March 1. Early voting begins February 14. Vote-by-mail applications must be received by February 18.