Texas Outlaw Writers Newsletter: Bud Light Edition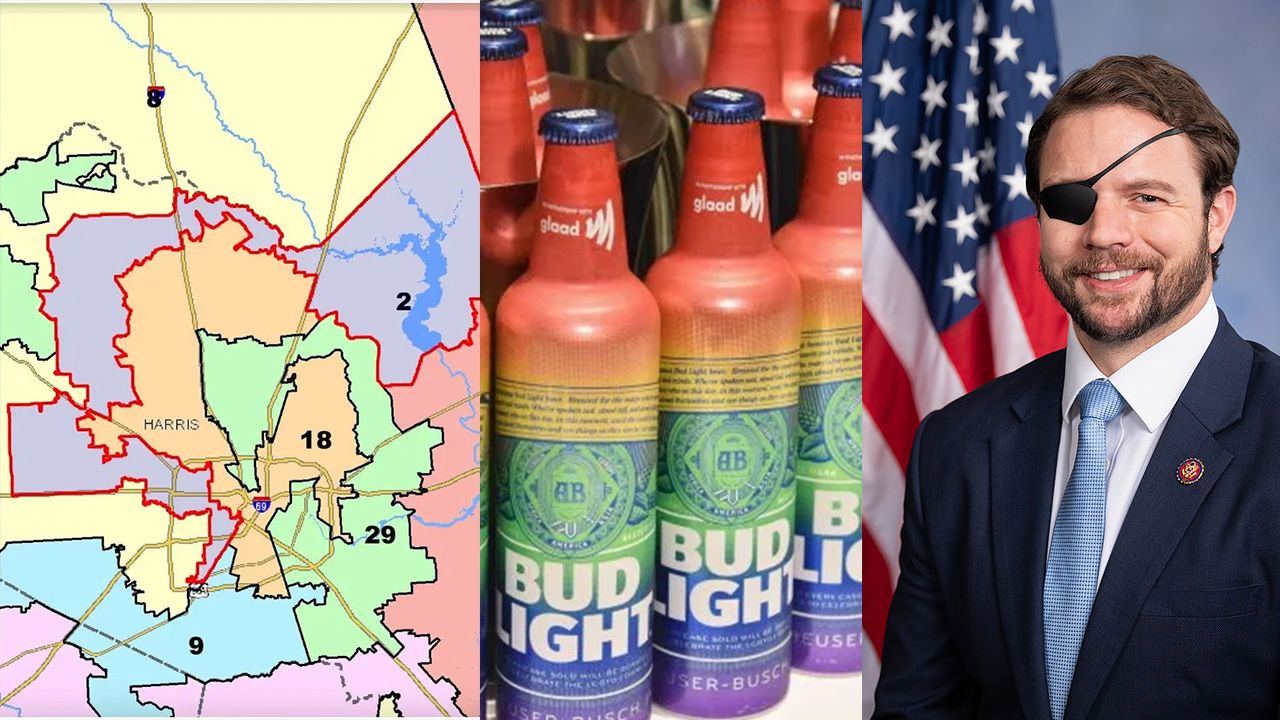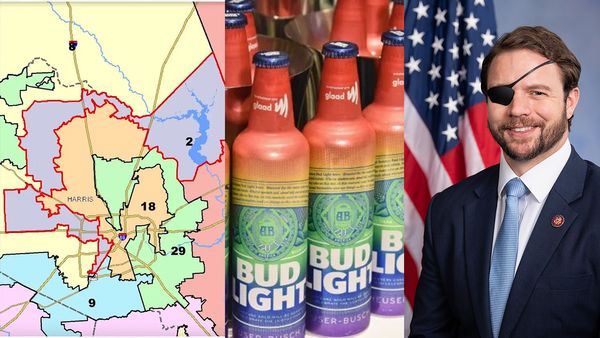 And now, there's a beer boycott. So you can't drink America's beer while not watching America's game. (You do remember there's a boycott of the NFL, right?) Bud Light partnered with transgender influencer and activist Dylan Mulvaney. Mulvaney showed off a commemorative can of BL sent to her to celebrate her first anniversary of her transition. (The personalized can is not available to the public.)
Then there's Jack Daniel's Bourbon Whisky. Nope, no more Jack, Jack. See, they befriended some drag queens, even created the "Small Town, Big Pride" campaign. Three drag queens from Ru Paul's Drag Race appeared in the ads back in 2021. One of the drag queens - Trinity the Tuck - said "Jack Daniel's gets drag culture—which is all about celebrating individuality and inviting others to accept you as you are." Well, that's gone over like a Chinese balloon. So, no whisky shot with your empty beer glass.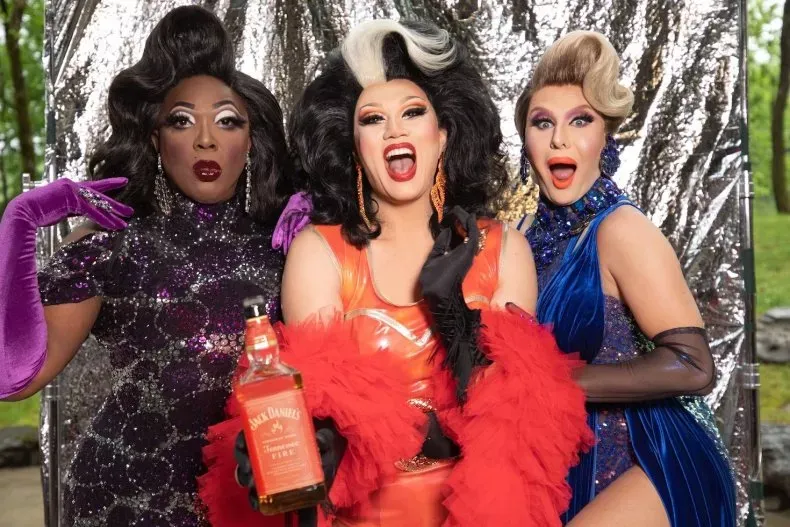 And don't think about munching on the Hershey's chocolate bunny that you got in your Easter basket. Hershey's is on the red-state-black-list, too. To celebrate women's month, Hershey's brought back the SHE bar (get it? Her-She? But wait, there's more...) Seems that one of the Shes pictured on the wraper was a transgendered she. There was also a HER-for-She bar in Canada that honored five women, one being trans. Boycott time.
M&Ms are still on Tucker Carlson's "no" list. Apparently, they're a bit too androgynous. Way too woke. We're going to run out of chocolate pretty soon.
Before we continue pooping on the hard right for the boycotts, there are some moderate/progressives that are also unhappy with the Hershey campaign.  In a growing backlash to various aspects of the trans movement, several women's groups have spoken out against labeling/equating trans women with cisgender women. They are not happy, for example, that the Hershey's "Women's Day" candy bars included trans women. As important as it is, we'll save this discussion for another day.
The outcry over Bud Light and other brands' inclusive marketing campaigns was predictably swift and loud. Culture-warrior-on-the-right (and Trump acolyte) Kid Rock ran out and grabbed his AR to mercilessly slaughter a few 12 packs of Budweiser. He then posted pictures of him and his buds drinking some Happy Dad Hard Seltzer. The caption read, "Fight night with some @happydad." Oddly enough, (and wouldn't you know it,) Happy Dad has previously partnered with Caitlyn (formerly Bruce) Jenner, arguably America's most famous transgendered celebrity. And it gets even weirder... Jenner, the former Olympic champion and reality TV show star, supports the Bud Light boycott. She recently tweeted "Everyone switch to @happydad, @budlight went too far this time!"
Now, you go sort that one out.
Travis Tritt announced that he would no longer be drinking Bud Light. "I will be deleting all Anheuser-Busch products from my tour hospitality rider. I know many other artists who are doing the same." (A tour rider is a contract which specifies what food/drinks will be waiting for a touring artist backstage.) People responded immediately on social media. "Who are  you again?" "This will age about as well as you have." (Honestly, he does appear to wear more makeup than Dolly Parton.)
But the blue ribbon for idiocy goes to Representative Dan Crenshaw, (R) Texas 2nd Congressional district. The former Navy Seal entered the #boycottbudlight fray with a clever little video posted on Instagram. He opened his beer fridge so that he could throw out his Bud Lights! The caption read, "When you want to #boycottbudlight but then realize you don't ever buy Bud Light." BOOM! Inside the fridge were some Karbachs, mostly cans of Crawford Bock and Love Street beer. Uh-oh  Lieutenant Dan, isn't Karbach owned by the same company that makes Bud Light? Anheuser-Busch?? Oh, and isn't Karbach known for supporting LGBT groups and sponsoring various Pride events? At their brewery last year, they had a Pride Market, "featuring DJs, drag queens, food trucks, performances, games and more." As a bonus, Karback supports Black Lives Matter events: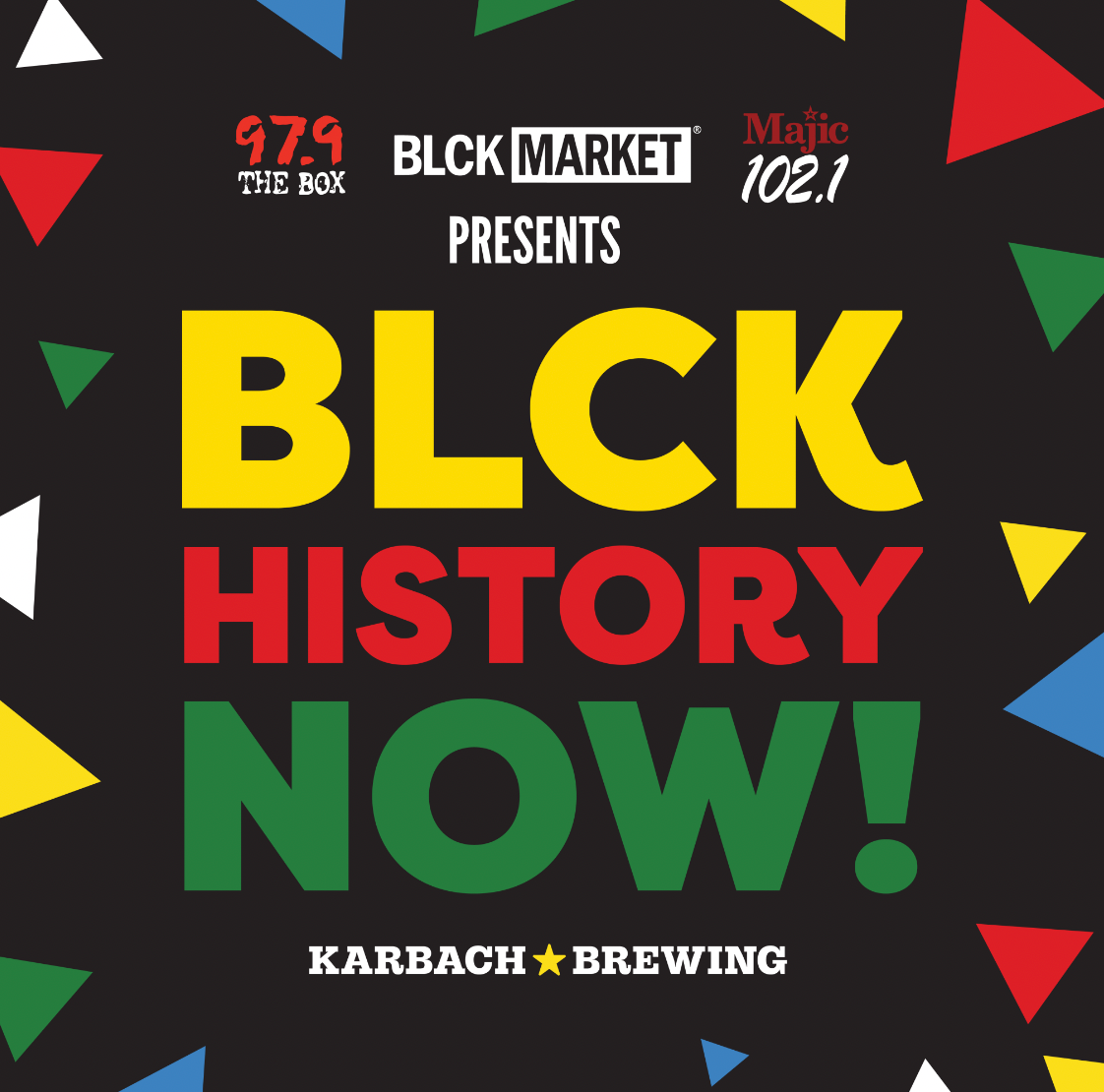 Lt. Dan was gonna be that work-across-the-aisle, moderate Republican. His absurdly gerrymandered district stretches from the exurbs of Houston - Kingwood, Humble and Spring , into the heart of Houston's more progressive downtown. (See map at top.) His meandering, carefully carved-out district is often seen as the poster child for redistricting reform. Crenshaw was roundly mocked when he 'questioned the legitimacy' of the 2020 election - coming from a district custom drawn for his victory.
In 2018 Crenshaw promised to work with Dems to lower drug prices, even allowing Medicare to negotiate drug prices. Once in office, he flipped faster than an Olympic gymnast. His promise to negotiate drug prices was even scrubbed from his website. He received tens of thousands of dollars from healthcare interests.
Which is to say, he's just another Republican. Take the money. Stir up the culture war. Take cues from Trump (he flipped on him, too.) Sound alarms about immigrants, drag queens, BLM, socialist democrats, etc.  Ask for more donations. Repeat.
"There's two types of Members of Congress: There's performance artists and legislators. The performance artists are the ones that get all the attention, the ones you think are more conservative because they know how to say slogans real well, they know how to recite the lines that they know our voters want to hear." - Crenshaw in 2021
In an effort to ingratiate himself with the rabid, mindless base, he had to jump into that vat of "woke" beer. Maybe there was a time that he wanted to be the better Republican, to make a difference, to restore some honor to his party and do some good for his country. But when he opened that fridge to show how he 'don't drink no gay, woke beer!' (even though it's full of other Annheiser Busch brands,) he shows himself to be the quintessential modern Republican politician.  A dumber, meaner Trump.
Welcome to performance art, Dan.
---
Our own plucky reporter Roger Gray has got some more news highlights this week. And while reviewing the headlines, Rog wants to pay a bit of a tribute to, well, it's a little embarrassing. OK, MTG. You know, Marg. Mad Margie Greene. Embarrassing, yes. But bear with us. It will ultimately make sense, even if she doesn't. (Does it seem like Roger has a bit of a crush on MTG, America's Karen?)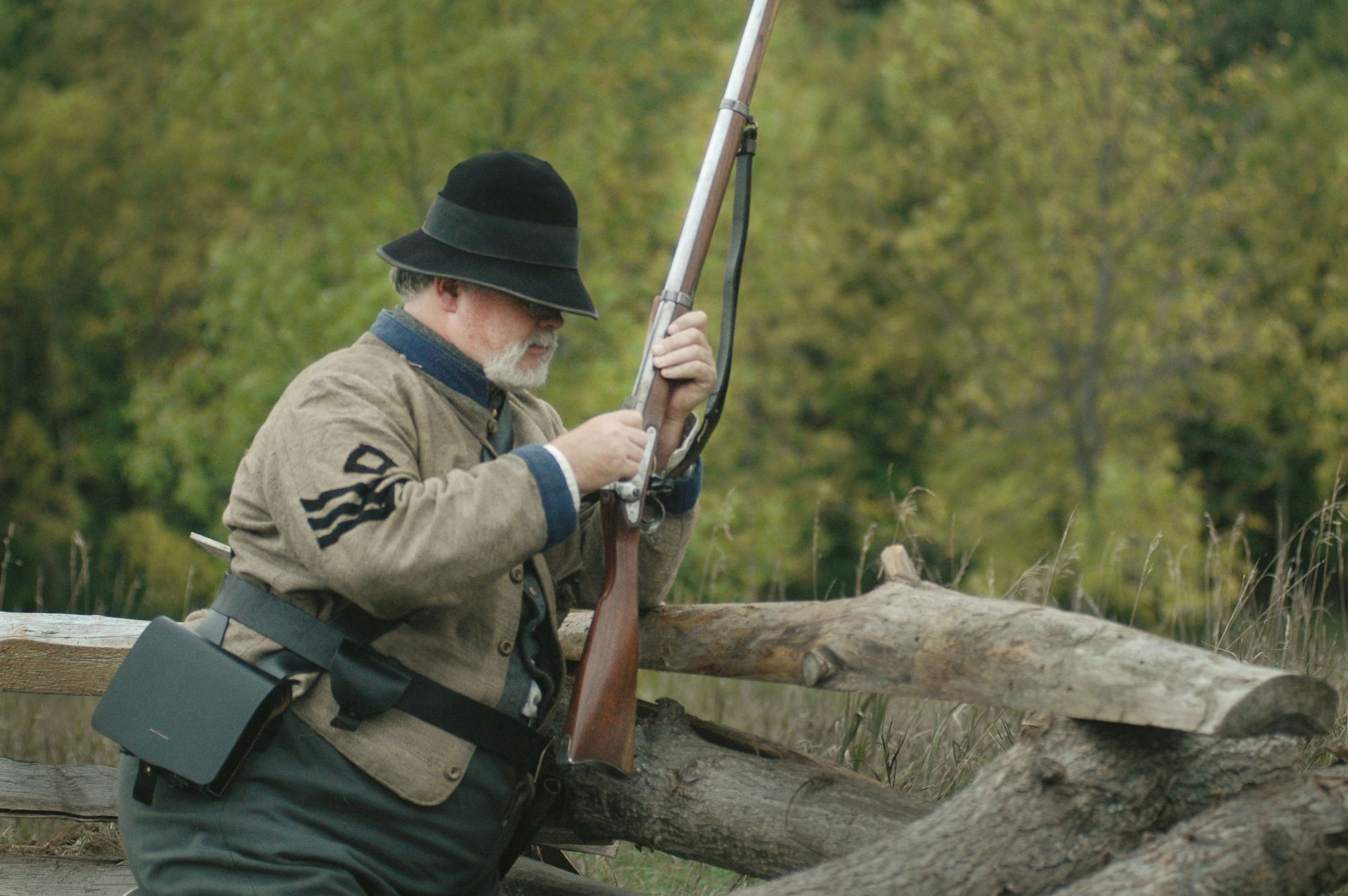 ---
Myra Jolivet is incensed that Justice Clarence Thomas has accepted gifts and donations from friends and benefactors that have business before the court. Or that he accepts extravagant travel and other favors at all while sitting on the highest court in the land. It led her to wonder if the contrarian personality traits that make Thomas so unique, aren't unique at all.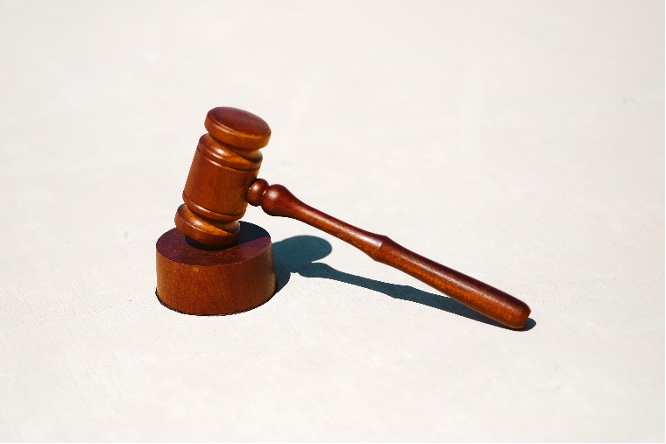 ---
We all live with the certainty that friendships will end with time. But even that knowledge does not prepare us for when it happens. Years of shared experiences and ideas conclude - sometimes slowly or fairly quickly, and then we struggle with saying goodbye. Jim Moore undertook such a ritual farewell this past weekend in a sacred Texas place….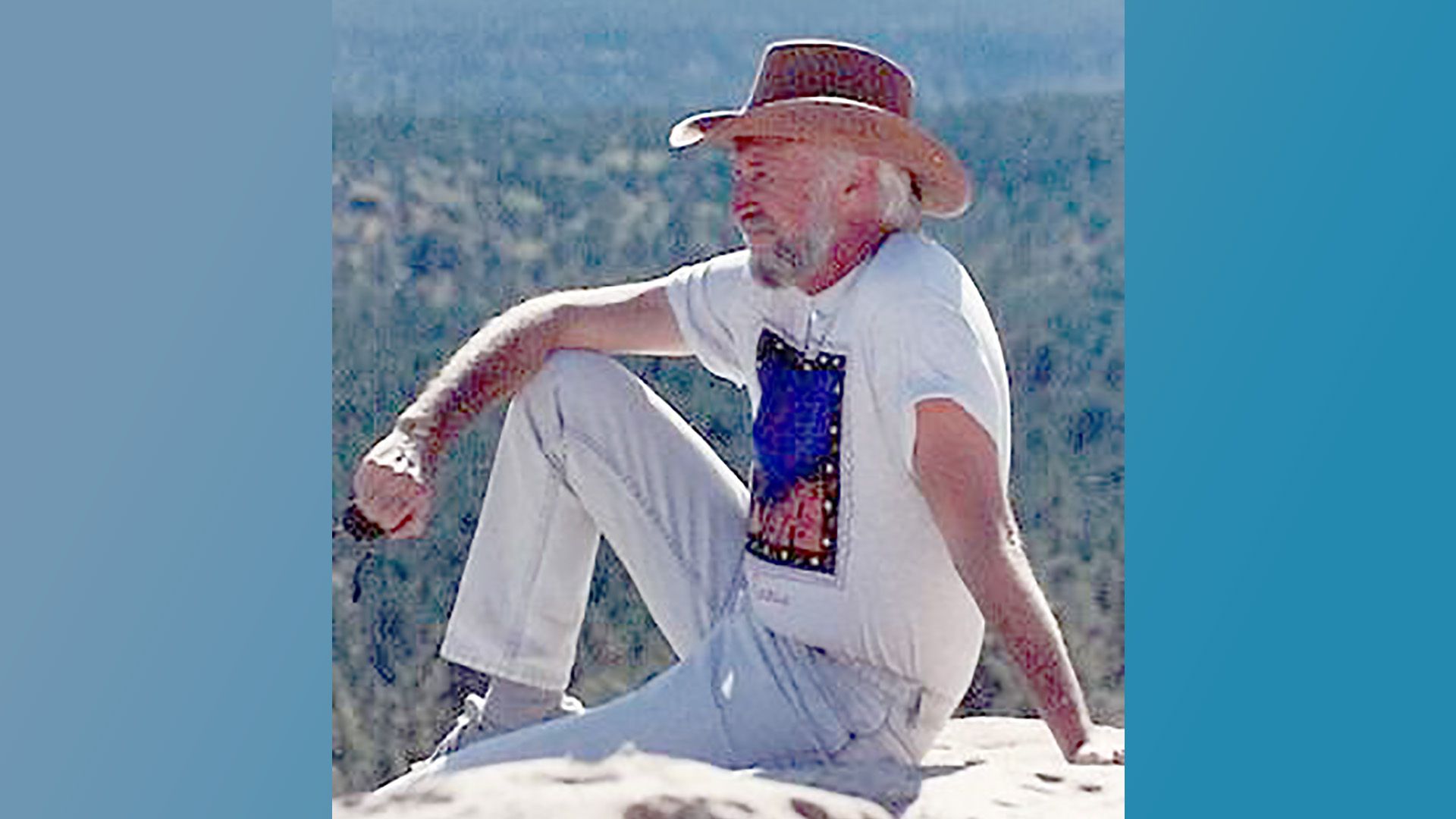 ---