Texas Outlaw Writers Newsletter: Live Forever Edition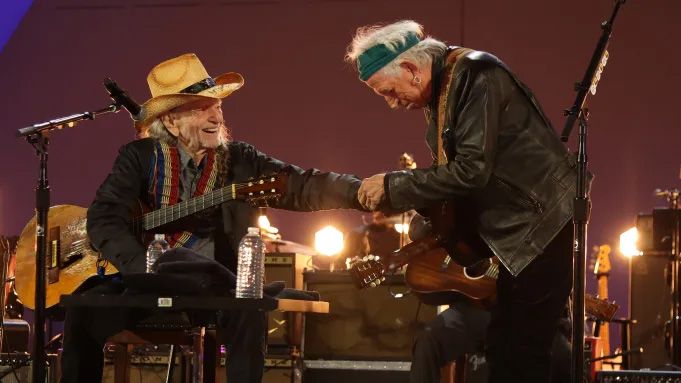 We missed it.
Sure, you clicked the Ticketmaster "Buy" button about 5 million times and finally scored your tween and her pals some $800 Taylor Swift tickets. (Don't forget to take several hundred bucks for a T-shirt!) But the ticket that you really wanted was the ticket to see Willie at his 90th birthday party. Last weekend, Willie and a passel of his pals met at the Hollywood Bowl and by all accounts, put on one of the finest concerts that audience members could remember. No backup dancers, no fog machines, and hardly any sequins. One of the many outfits that Taylor Swift wore in one of her recent shows was "a sparkly T-shirt dress topped with a lavender fur jacket that was dripping in crystals and a bejeweled dark purple fringe leotard, both worn with knee-high Christian Louboutin rhinestone boots." Willie strolled out in jeans, some old boots, his usual bandana headband, a dark shirt, and his iconic red, white, and blue macrame guitar strap. During one extravagant costume change, he swapped the bandana for a beat-up old straw hat.
"I'm gonna live forever
I'm gonna cross that river
I'm gonna catch tomorrow, now..."
The concert featured Beck with Daniel Lanois, Edie Brickell with Charlie Sexton, Leon Bridges with Gary Clark, Jr., Rosanne Cash with Kris Kristofferson, The Chicks, Charley Crockett, Snoop Dogg, Warren Haynes, Jack Johnson, Jamey Johnson, Norah Jones, Tom Jones (!), Miranda Lambert, Lyle Lovett, The Lumineers, Ziggy Marley, Lukas Nelson, Chris Stapleton, George Strait, Stephen Stills with Neil Young, and more.
"I want to thank all the artists who came out tonight to help celebrate whatever it is we're celebrating," Willie joked as he walked onstage, happy to poke fun at himself. Later, he and Snoop Dog would sing "Roll Me Up And Smoke Me When I Die." (This followed George Strait's "Sing One with Willie.") The closer featured the entire guest list singing "Will the Circle Be Unbroken." "Happy Birthday" was sung, and Willie's impromptu finale was Mac Davis' "It's Hard to Be Humble."
And that was just the first night.
"Nobody here will ever find me
But I will always be around
Just like the songs I leave behind me
I'm gonna live forever, now."
Everyone knows Willie's background story. Born in Abbott, Texas. He wrote his first song at 7. He hated picking cotton, so he was singing and playing in local honky tonks before he was a teen. He wound up in Houston where he started writing in earnest. He DJ'ed, played in various bands, and taught music lessons to make ends meet. While DJ'ing in Pasadena and gigging in Houston, he would write three of his early huge hits... "Nite Life," "Crazy," and "Funny How Time Slips Away." He tried to sell them all for $10 each. Luckily, he couldn't find a buyer. Around 1960, he decided to give Nashville a try. He entered the country music capital city all clean cut, his hair slicked back, string tie around his starched collar... the whole Grand Old Opry schtick. He sold some songs, and made some music... but felt that he didn't fit in and hated the corporate country music factory.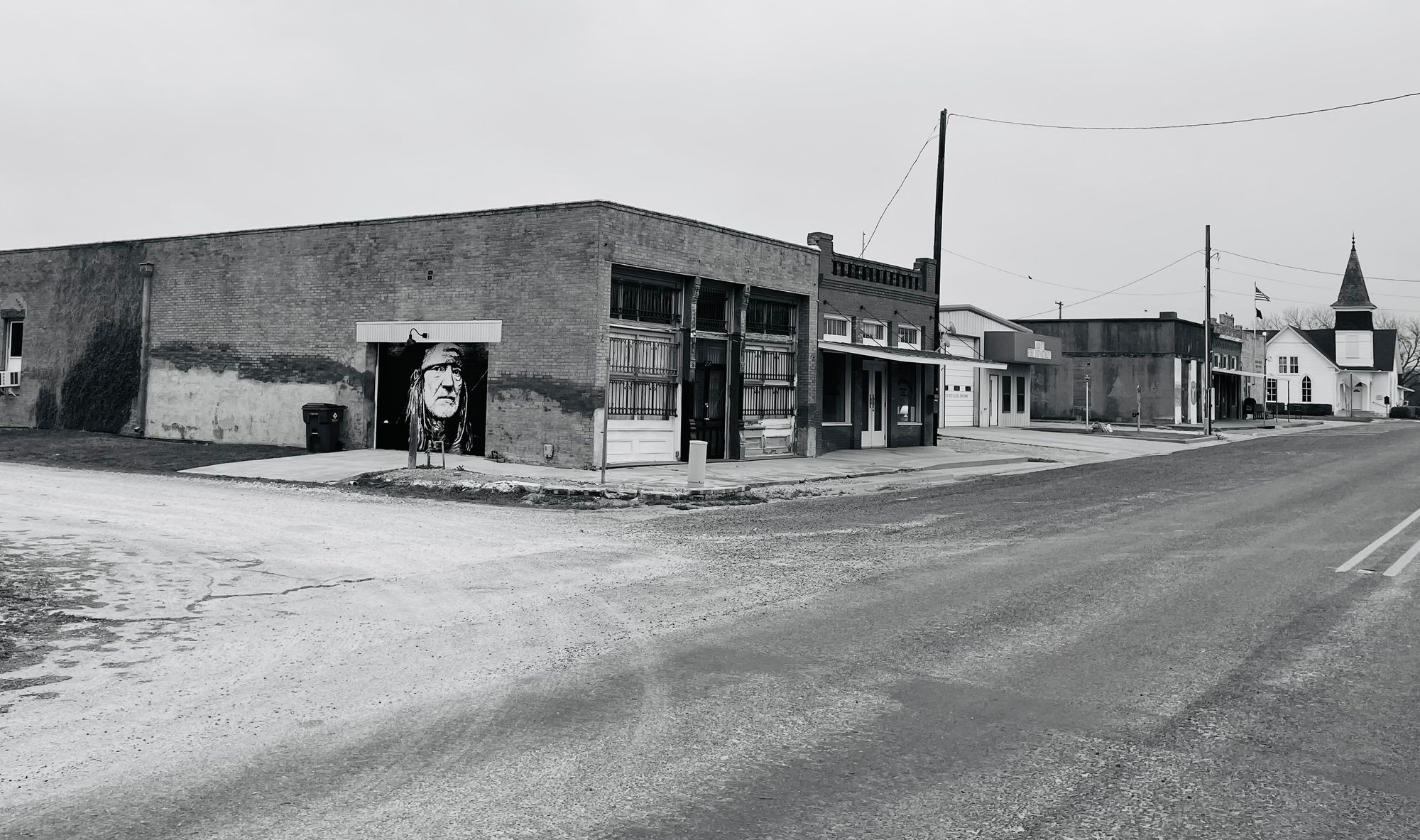 So Willie moved back to Texas.
When this old world is blown asunder
And all the stars fall from the sky
Remember, someone really loves you
We'll live forever, you and I
Along with Waylon Jennings, Willie is generally credited with starting the "Outlaw Country" genre. Johnny Cash, Kris Kristofferson, Jerry Jeff Walker, David Allan Coe, and a couple of others were all a part of the movement that fired up in and around Austin in the early 70s. They kept their own publishing rights, dispensed with slick studio backup singers and twangy lap steel guitars, and created a music scene that turned Austin and the surrounding hill country into a mecca for renegade, countryesque artists.  One of the artists of the era, Steve Fromholz, (who wrote Willie's hit, "I'd Have to Be Crazy,") described their music as "Free-form, country-folk rock, science-fiction, gospel-gum, bluegrass opera, cowjazz."
The music didn't just draw in a new breed of country musicians and writers, but it attracted a wildly diverse audience. Once the bastion of rural America, country music began to entice young "hippies," country "rednecks," preppie college kids, hillbillies, Austin lawyers, grannies, and politicos... from dive clubs to country dance halls to parks and hillsides, Willie and his outlaws brought Texas together. They walked to see him barefoot or wearing boots. They drove old trucks or funky VW microbuses. Everyone wanted to whoop and holler to "Whiskey River" while swigging a Lone Star longneck. By 1973, Willie's 4th of July Picnic was established - an outdoor music festival that drew tens of thousands annually in the Texas summer heat, rain, and dust. Kickers, bikers, frat boys, sorority girls, and more hippies... it was the best of Texas having the most fun in Texas. For a while, it defined the state's culture.  
That's all gone now, of course. The audience for a Willie Nelson concert today is mostly defined by the venue. If there's a show in the rodeo barn, it will probably be a rural, country crowd. If he's invited to play a big gala in an urban ballroom, the high society set will two-step on the dance floor. Willie is still Willie - apolitical, always focussed on the music and a good time. But we don't want to sit with or buy a round of Lone Stars for THOSE people.
I was excited to read about that Hollywood Bowl birthday party. What a night, what a show that must have been. Then it sank in, it was held in Hollywood and not Texas. What a sad little footnote. We chased Willie away. It was, by all accounts, a historic night of music celebrating Texas' favorite son. Only the party was in California. We ran him off.
At the end of the second night, surprise guest and fellow guitar geezer Keith Richards joined Willie on stage. They sang Billy Joe Shaver's classic "I'm Gonna Live Forever." Poignant (?) Hilarious (?) Ironic (?)
Yes.
I'm gonna live forever
I'm gonna cross that river
I'm gonna catch tomorrow, now.    
We know we don't deserve you, Willie, but we need you. Come on home to Texas.
---
One of the top-of-the-list reasons that the GOP Texas has become so inhospitable to the non-millionaire class, is the slow but thorough dismantling of public education. Whether it's shortchanging teachers' salaries, underfunding local schools, or not caring enough about human life to pass meaningful gun restrictions. They're back to the "arm the teachers" solution.
But taxes must be cut. Historic surpluses should not be used for schools. The Ten Commandments must be posted in every classroom. And if these measures don't improve things, let's give the wealthy white Christian kids a coupon so they can find some good private schools. James Moore is tired of it all.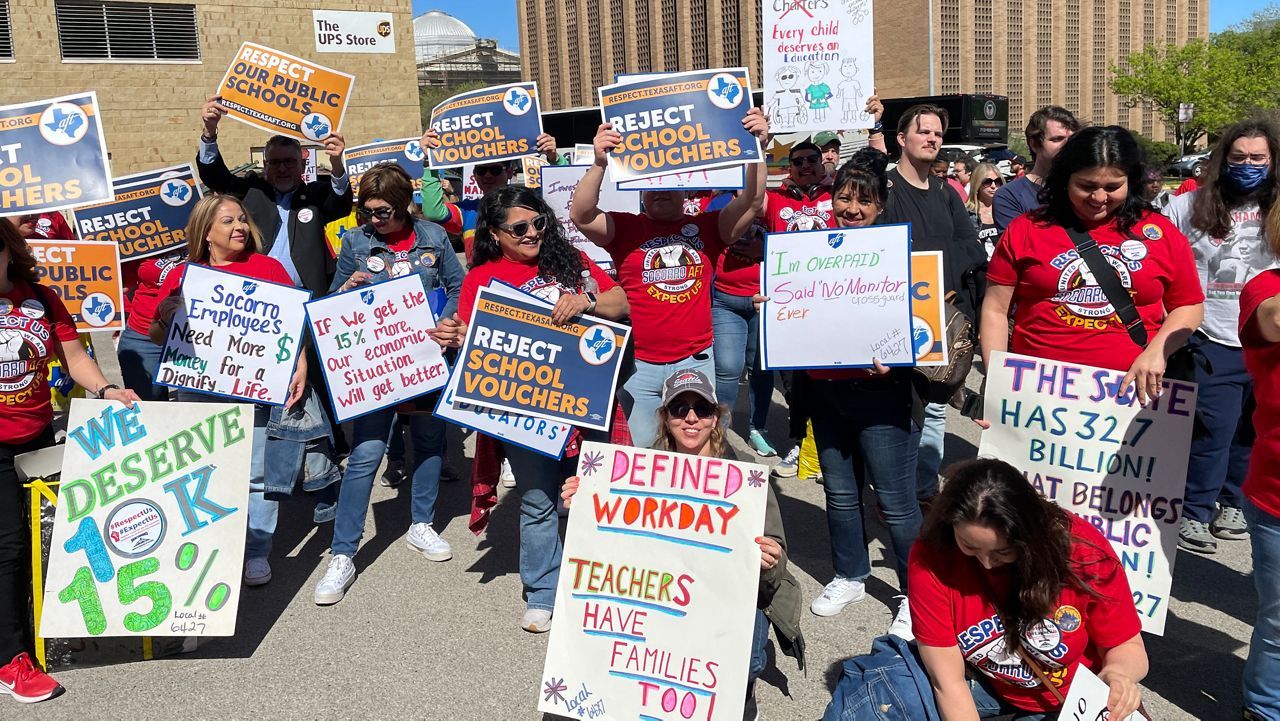 ---
Non-carbon energy is supplying about 40% of the state of Texas' power needs (about 26% of that is wind/solar.) Just 15 years ago, would you have believed it possible? Even optimists 10 or 15 years ago were suggesting that maybe 4 or 5% of power MIGHT be sourced from wind or solar in the near future. Yet here we are.
In 2022, Texas generated 136,118 gigawatt-hours from wind and utility-scale solar, most of it from wind. The runner-up was California with 52,927 gigawatt-hours, most of it from utility-scale solar, according to the Energy Information Administration. (This transition to renewables has been so fast, that the Oil and Gas boys' heads are spinning, and there is a tremendous effort for Republican lawmakers to throw up every roadblock that they can. But that's for another day.)
The point is, who knew? There are going to be as many wind turbines as there are pump jacks.    
And now there are a lot of skinny, health-conscious people asking about non-meat diets, in by-Gawd-Texas! While some in the state are distracted by undocumented workers crossing the border, we are quietly being infiltrated by vegetarians, vegans, and now Texatarians! (???)
Myra Jolivet swears she isn't coming for your chicken fried steak, but let's keep an eye on her.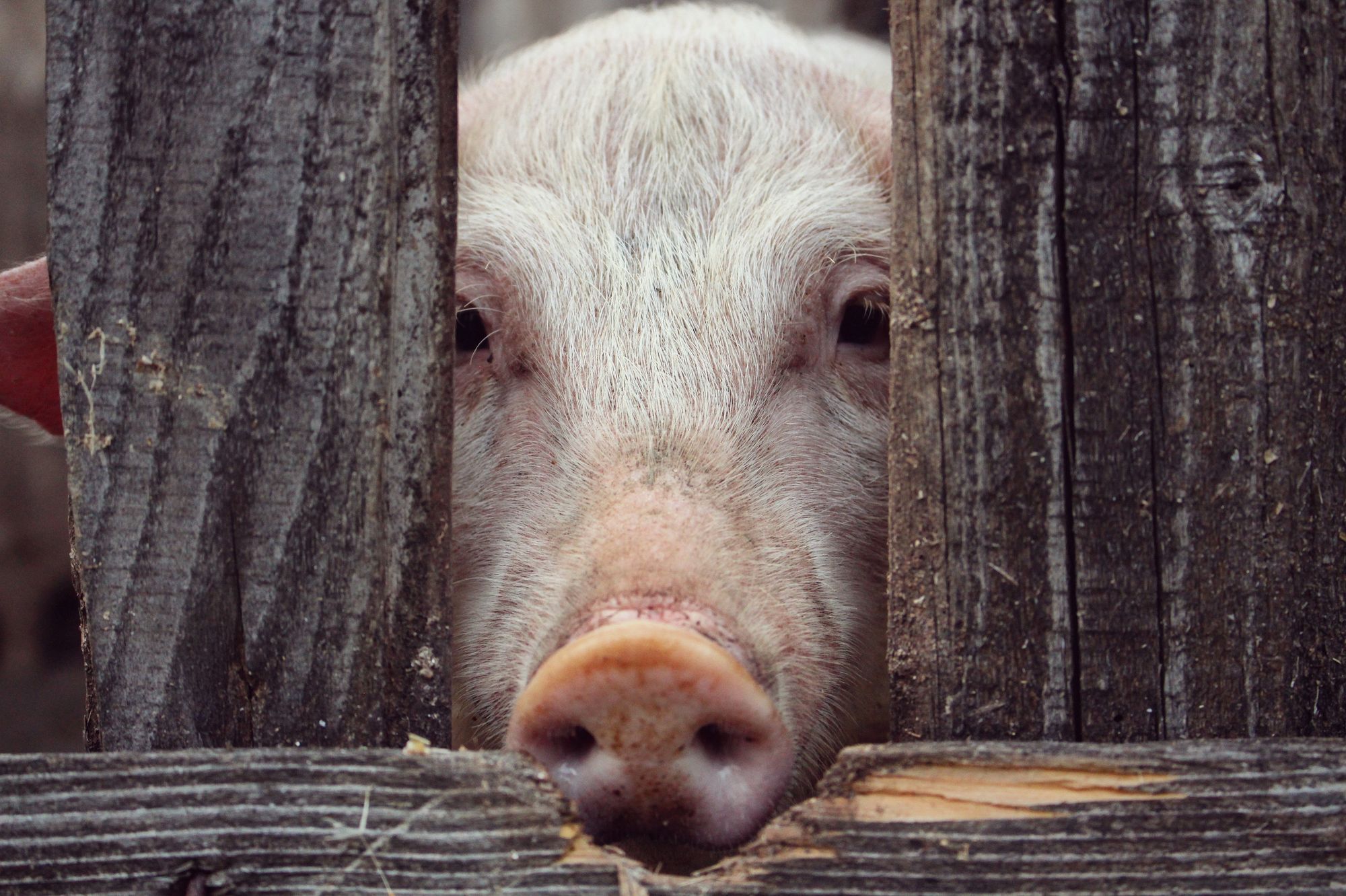 ---
If you got the shivers just reading about vegans running rampant down Texas streets, buckle up, Roger Gray has another diet plan. A most disturbing one.
He's definitely thinking outside the bun. He has an idea that isn't new but might be a solution for our political sclerosis.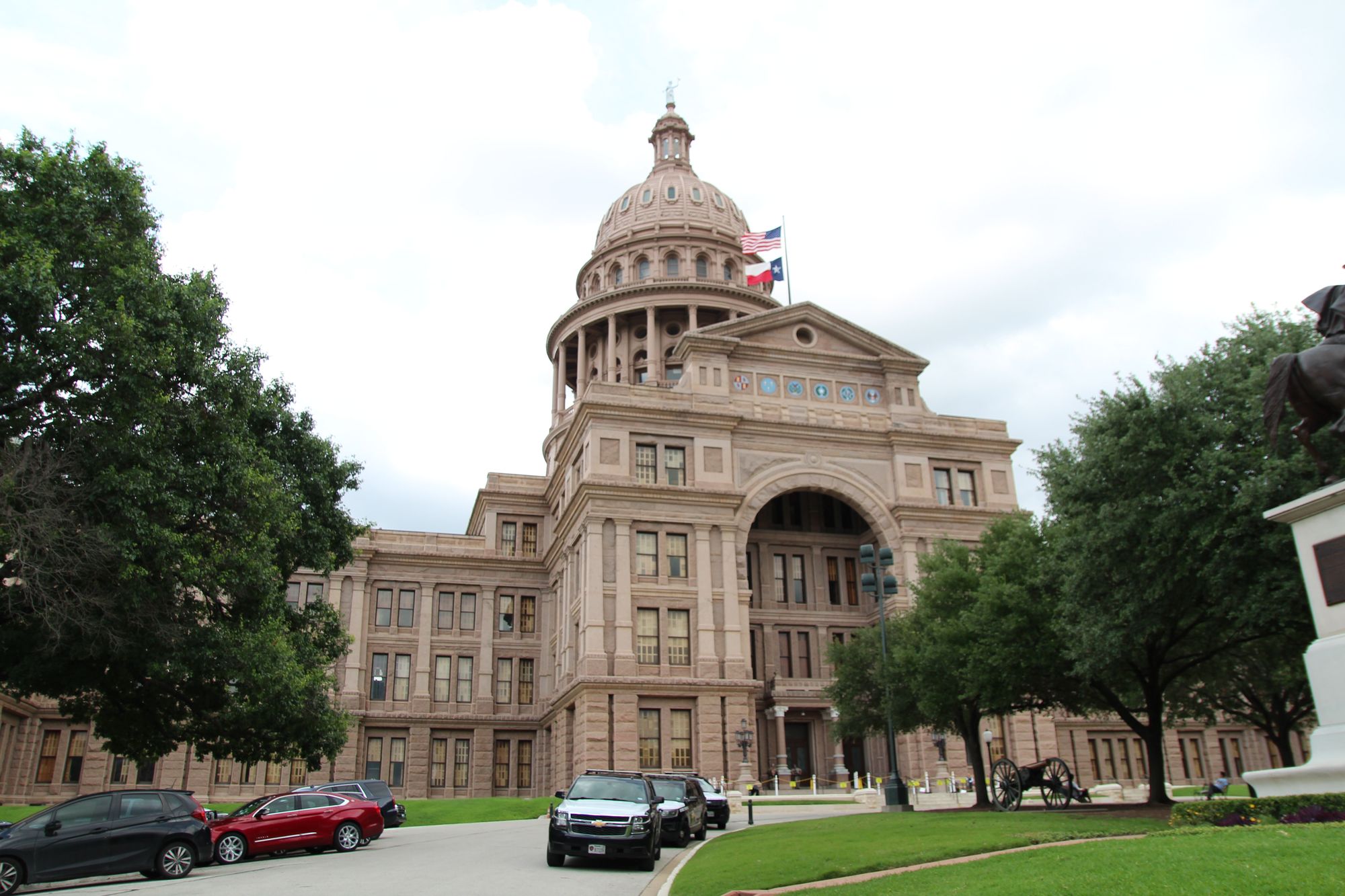 ---