That Was the Week That Was
In his memoir, "Beautiful Things," Hunter claimed he had "no recollection of our encounter." That recollection was no doubt clouded by a Vesuvius of Peruvian Marching Powder.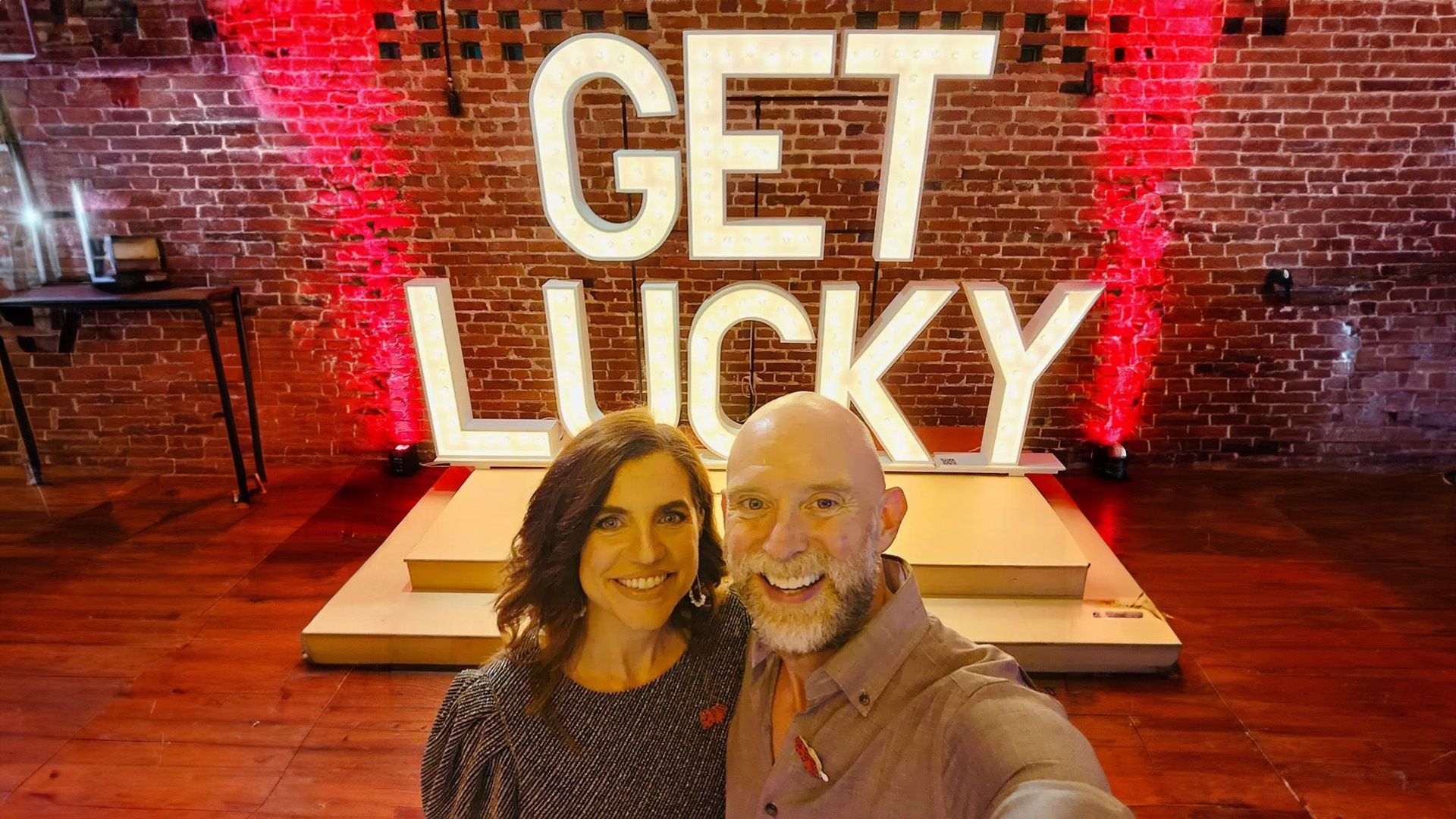 There was a wonderful comedy program that predated Last Week Tonight, The Daily Show and SNL in satirizing the week's news. It was called That Was The Week That Was, or TW3 for short. It began on the BBC and then traveled to the US in 1964 but retained David Frost as host. And longtime Houstonian Nancy Ames, sang the theme every week...
Yeah, I was surprised There wasn't a full YouTube episode on it either, but c'est la vie.
But this is a long way to say I'm going to hop around this week's key events and generally be a jerk about them. Let's start with everyone's favorite grandad, President Biden. And this week, he was more of a grandad than ever as apparently someone reminded him he has yet another grandchild running around out there, actually for the last 4 years or so.
Little Navy (I know, I know) Joan Roberts is the daughter of a woman named Lunden Roberts of Arkansas and, hold for applause, the one, the only Hunter Biden. It seems that, well, we'll let the New York Post describe it...
Roberts met Hunter in 2017 at strip club Mpire in Washington, DC, where she danced under the stage name "Dallas" while studying at college.
She was placed on the Biden scion's company payroll for nine months during an affair conducted while Hunter was also in a relationship with his widowed sister-in-law, Hallie.
In his memoir, "Beautiful Things," Hunter claimed he had "no recollection of our encounter."
That recollection was no doubt clouded by a Vesuvius of Peruvian Marching Powder. Hunter, in the most Hunter way possible, first denied he was the dad. He obviously managed to forget that nowadays they have that new-fangled DNA stuff, and that issue was settled. So, the NY Post, in that charming tone they employ during these sensitive family situations, thereafter referred to her as Hunter's "baby mama."
Well, the President never mentioned baby Navy or her Mom in any speech, interview or article. And he mentioned his other 6 grandkids a good deal, so this week he shifted gears. He and Jill put out a statement...
"Our son Hunter and Navy's mother, Lunden, are working together to foster a relationship that is in the best interests of their daughter, preserving her privacy as much as possible going forward," President Biden said in a statement to People magazine published on Friday evening.
"This is not a political issue, it's a family matter," Biden said in the statement. "Jill and I only want what is best for all of our grandchildren, including Navy."
Now, this was in lieu of the less diplomatic first draft...
"Our son Hunter, spent most of his adult life pretty baked, and he was fairly ripped when he hooked up with an exotic dancer and the result is a grandchild we weren't exactly thrilled about. But welcome to the family anyway, and here is your subpoena for Hunter's next hearing."
Too harsh. Yeah, I guess so, but I think when most of us total up every dumb or illegal thing we've ever done to embarrass our parents, Hunter makes us all look like John-Boy Walton.
And speaking of casting first stones, the conservative blogosphere was awash with condemnations of Congresswoman Nancy Mace of South Carolina. Why? Well, at a prayer breakfast in SC, she inexplicably overshared that her fiancee' was feeling frisky in bed that morning, but she had to demur because she had a prayer breakfast to attend.
"When I woke up this morning at 7, I was getting picked up at 7:45, Patrick, my fiancé, tried to pull me by my waist over this morning in bed. And I was like, 'No, baby, we don't got time for that this morning,'" Mace remarked.
"I gotta get to the prayer breakfast, and I gotta be on time," she said.
"A little TMI," Mace joked as the crowed chuckled. "He can wait, I'll see him later tonight," Mace added.
Courtesy of Wonkette, here are some of the online reactions...
"Premarital sex is a sin Nancy Mace. All sinners burn in the lake of fire. Thanks for telling everyone you're just another fake Christian." — Twitter Rando
"That's some hoe talk." — Lavern Spicer
"She was inches away from taking applications for a threesome. …She was like, 'Oh, by the way, if you want to join us tonight, 7 PM.'" — Charlie Kirk
"Let me get this straight - Nancy Mace is engaged to someone (so she's unmarried) & she's living with the guy (I'm assuming, since she woke up in his bed - I could be wrong) and she said 'no to sex this morning' because she had to speak at a prayer breakfast? Mmmmmkay." — Twitter Rando
"Here's your daily reminder that Nancy Mace is trash." — Conservative "comedian" Tim Young (we've never heard of him either)
"Nancy Mace is apparently clueless that fornication is a sin. She also has a very foul mouth. The worst part is that she has no sense of shame about these vices, and no class. Not a great reflection on the people, whoever they are, who voted her into office in South Carolina." — Twitter Rando
Unmarried concubine invited to speak at a prayer breakfast. Now I'll get bombarded by her white knight defenders telling me I need to remove the log from my eye. — Twitter Rando
"This is the way of an adulterous woman: She eats and wipes her mouth, And says, 'I have done no wickedness.'" — Twitter Rando
I'm not sure what Nancy was thinking with this anecdote, and maybe she was a little fried as well, but some background from her Wikipedia bio...
Mace was born at Fort Liberty, North Carolina, to United States Army officer James Emory Mace and schoolteacher Anne Mace. In 1999 she became the first woman to graduate from The Citadel's Corps of Cadets program, receiving a degree in business administration. Mace wrote In the Company of Men: A Woman at The Citadel (Simon & Schuster, 2001) about the experience.
Mace went on to earn a master's degree in journalism and mass communication from the Henry W. Grady College of Journalism and Mass Communication at the University of Georgia.[8]
In 2008, Mace started a public relations and consulting firm called The Mace Group. She later entered politics. She is 45, has been married twice, is engaged, as she mentioned, and, by the way, is a babe.
Call me shallow but, I think I'll give her a pass on this faux pas because, well, uh, I just will. She may have some political views that I find reprehensible, and frankly, I don't care. I refer you back to my shallow observation.
Incidentally, my favorite of all those Twitter critiques is "unmarried concubine." Good thing she wasn't in ancient Jerusalem when they were passing out rocks.
Speaking of the Middle East. A sex tape in Iran has led to the suspension of an official in charge of promoting Islamic values - and prompted authorities to deny any prior knowledge of his alleged behavior.
A video posted online allegedly shows the head of culture and Islamic guidance in Gilan province, Reza Tsaghati, having sex with another man.
Mr. Tsaghati is the founder of a cultural center focused on piety and the hijab.
I'm not sure a punchline is even required here. Well, other than "piety and the hijab."
A small fashion observation. Who told the preternaturally punchable Jesse Watters that a spread collar looked good on him? They look like the base supports for launching that rocket neck of his. Just no.
This week, the leading candidate for the Republican presidential nomination, Donald Trump, suggested that Republicans in Congress refuse all further aid to Ukraine until our government gives up all information on the Bidens. My memory may be fuzzy, but isn't that what he was impeached for?
Bidens is always plural now, by the way, so you'll lump in Joe with that waste of oxygen, Hunter and his super-duper, ace business dealings. I explained the nonsensical nature of the theory that Joe's trip to Ukraine was somehow a payoff to get the heat off Hunter. Here is the article if you want to refresh yourself and analyze Hannity's moronic take on all this. I also included a nifty Photoshop of Joe as Jason Bourne...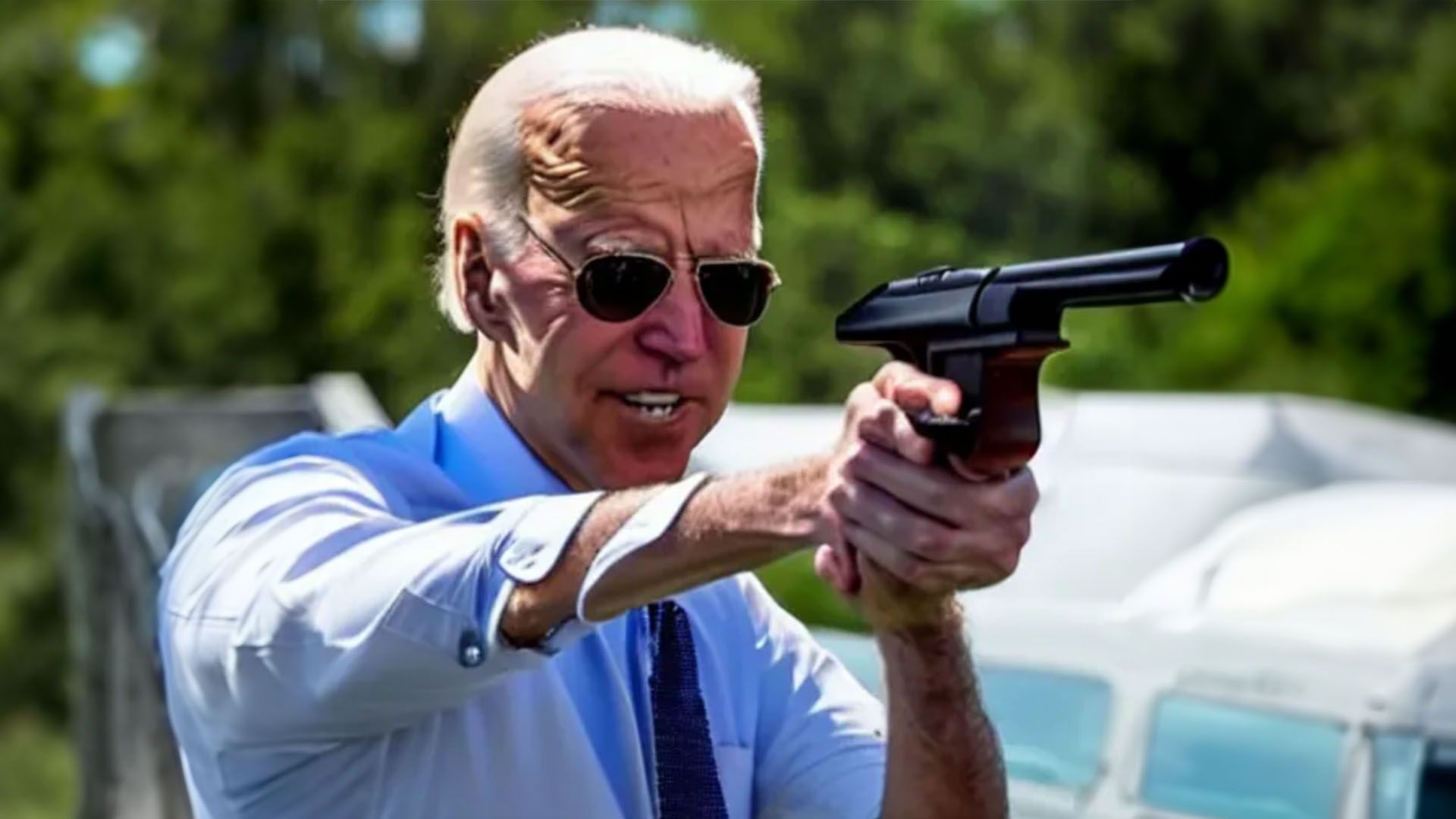 Once upon a time, citizens of the United States could travel to almost every country in the European Union for 90 days without asking any government for permission beyond showing a passport at the initial point of entry. that is about to come to an end. Reason Magazine explains...
Starting at a so-far-unspecified date in early 2024, Americans and residents of 62 other countries that currently enjoy visa-free visitation to the Schengen Area of the E.U. will need to pay a fee and submit an online application (including biometric information, work experience, medical conditions, and initial itinerary), then pass a criminal/security background check. The grimly named European Travel Information and Authorisation System (ETIAS) is projected to cost 7 euros per application and take up to 14 days to render a decision.
Now, we impose a similar restriction on them, but to be honest, given what's happening lately, I'm surprised they let us in at all.
"Non, non, M'sieur. After your incroyable treatment of the delectable Nancy Mace, we cannot allow you into Paris."
I made that last part up, but it would serve them right. I know, a long way to go for a French sex joke.
Given the disturbing moments we saw this week involving Senators Mitch McConnell and Diane Feinstein, and of course the fact that President Biden is 80 and his chief rival is 77, the subject of age is now a part of the political rumorsphere. And actually, it begs an interesting point.
The current class of lawmakers is one of the oldest in history, with an overall median age of 59. The median age of senators is 65, the highest on record. In the House, the median age has hovered between 57 and 58 for the past decade, higher than in any year before that period. Now, I confess to being in my extremely late 40's, so this is a touchy subject. I'm not sure an arbitrary age limit can be applied since we all know older folks who are still sharp as a, well, slightly dull tack.
But it certainly wouldn't hurt to get some younger blood into the mix, liberal or conservative. But who wants to be part of an institution that finds both Lauren Boebert and Rashida Tlaib acceptable? Waters and Greene? And Paul Gosar is in a class all his own. Forget caucusing, I wouldn't want to share an ocean liner with these folks. But to illustrate the problem, I leave you with a chart. They aren't getting any younger.
⭐
Roger Gray has toiled at the journalism trade since 1970 and his first radio news job at KTRH in Houston. Over those woefully misspent years, he has worked in radio, TV and written for magazines. He was twice elected President of the Texas Automobile Writers Association and was elected to the Texas Radio Hall of Fame. He covered the first Persian Gulf War, the fall of the Berlin Wall, the reunification of Germany, Oslo Accords in Israel and peace talks in Ireland. He interviewed writers, actors, politicians and every President from Ford to George W, and none of them remember him.
Now, he is part of the Texas Outlaw Writers, and if this doesn't pan out, the outlaw part will still work as he will indeed resort to robbing banks.