The Great Voice of the Great Plains
Is there a list somewhere of things I am not supposed to say?" "Don't try to be funny your first day on the job." "When can I try to be funny?" "Not on our air." "I suppose you're right. Humor never works anywhere, does it?" "Look, we are a time, temperature, and news format." "That's a format?"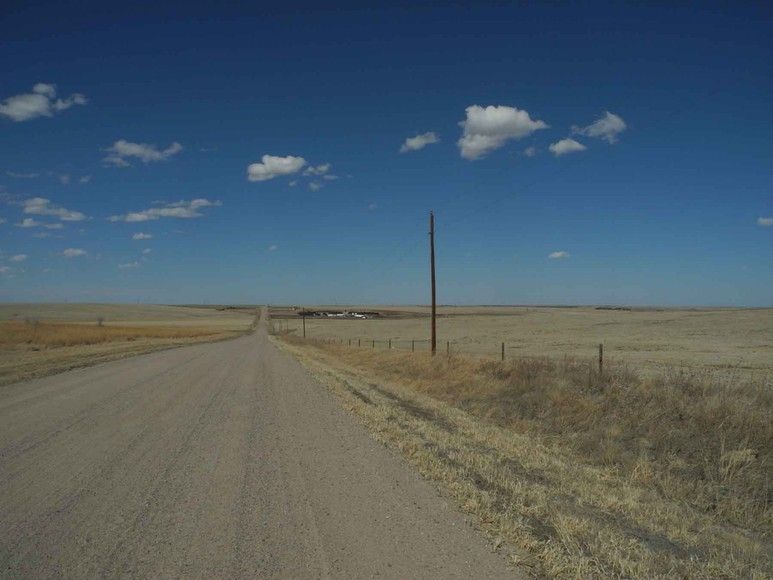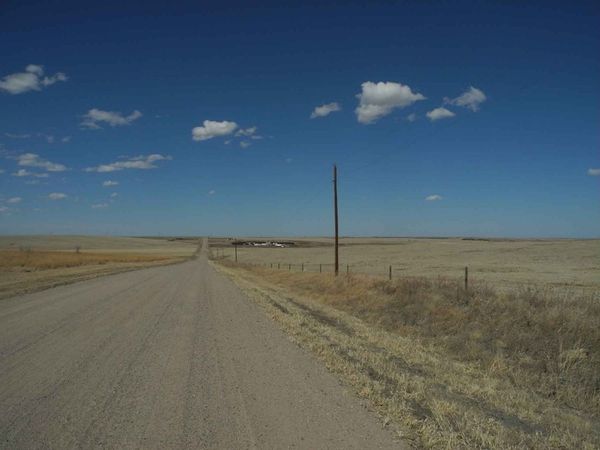 "If youth knew; if age could." - Sigmund Freud
Out where the High Plains edge up toward the ramparts of the Rocky Mountains, I was rattling down a highway toward Brush, Colorado, and wondering what I was doing with my young life. The mostly empty expanse of land made the world feel like it was ninety percent sky and the empty roadway had the power to make any loneliness more acute. I had gone north out of Burlington, my new hometown, on Highway 385, and then turned westward on U.S. 36, which parallels much of the old Pony Express route on its 1400 mile stretch from Ohio to the west side of the Continental Divide.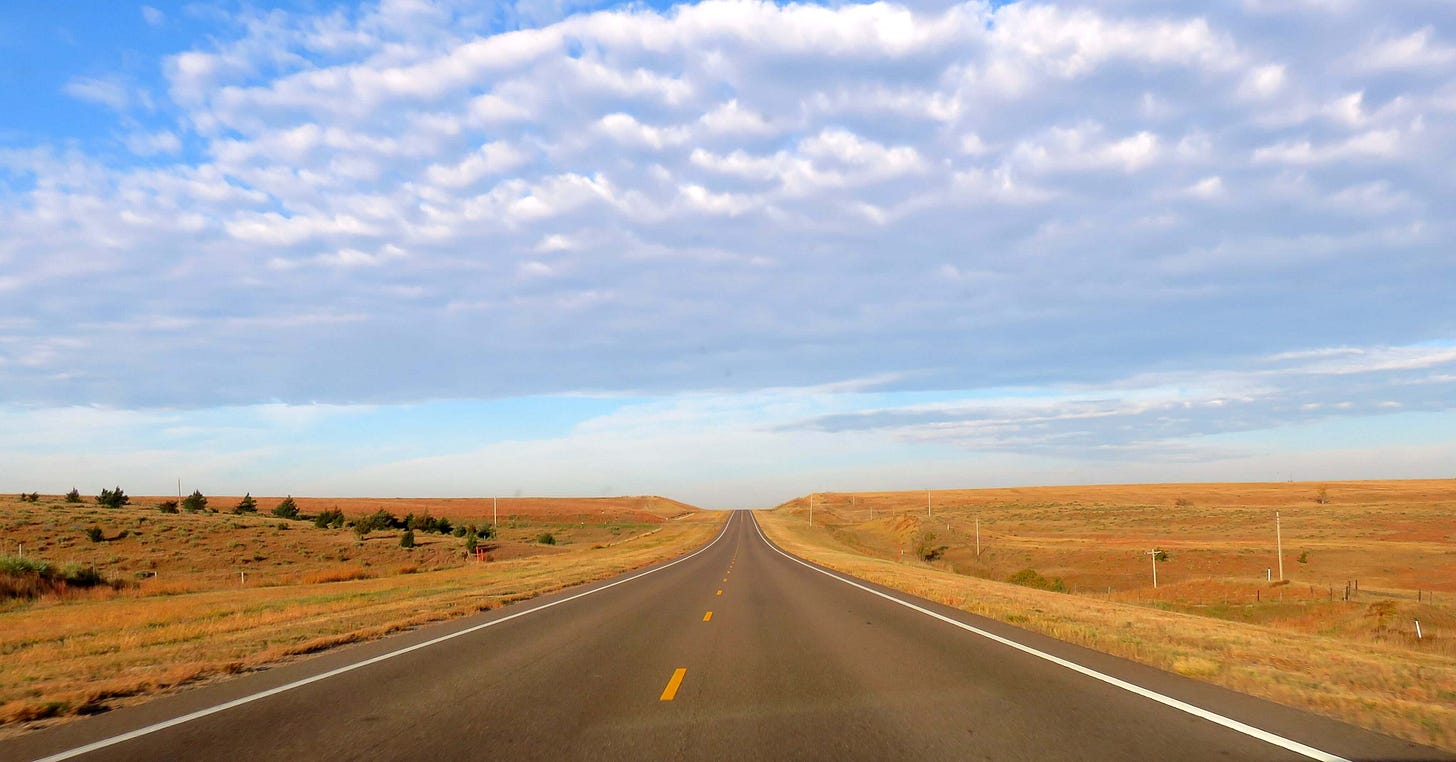 My distracting introspection got worse when I reached the intersection at Last Chance and hurried the final miles up to Brush. The days had gone shorter that October afternoon, but I had plenty of light to arrive at the high school football field before dark. I was announcing a football game for my new employer, KNAB-AM radio. The Brush Beetdiggers were hosting the Burlington Cougars. Both teams might have been easily named Beetdiggers. The sweep of prairie from Western Kansas across toward Denver and to the northwest had been turned into giant sugar beet farms. At summer's end, the great harvest wagons and trucks were stacked high with beets bound for sugar mills across the West.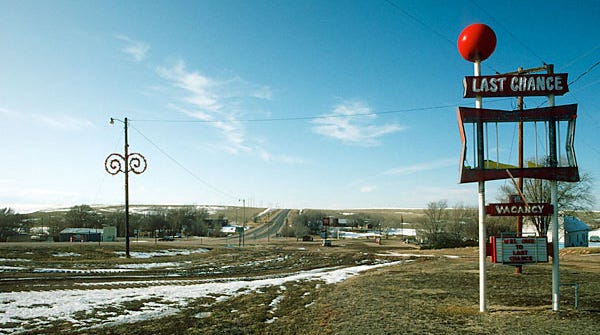 Most of the sugar beet digging became automated by harvest machines but there was still much manual labor and Mexican migrant crews increased the local populations as the growing season ended. There were not enough workers available in the little prairie communities to keep the beets from rotting in the ground. Fields I was passing had already been harvested and the earth had been turned to clods where hands and machinery pulled up the beets. I had hoped to get away from the radio station earlier and drive through Fort Morgan, just west of Brush, and look at the Great Western sugar refinery, which I had been told was a kind of tourist attraction because of its size, but I was rushing instead to a high school football game.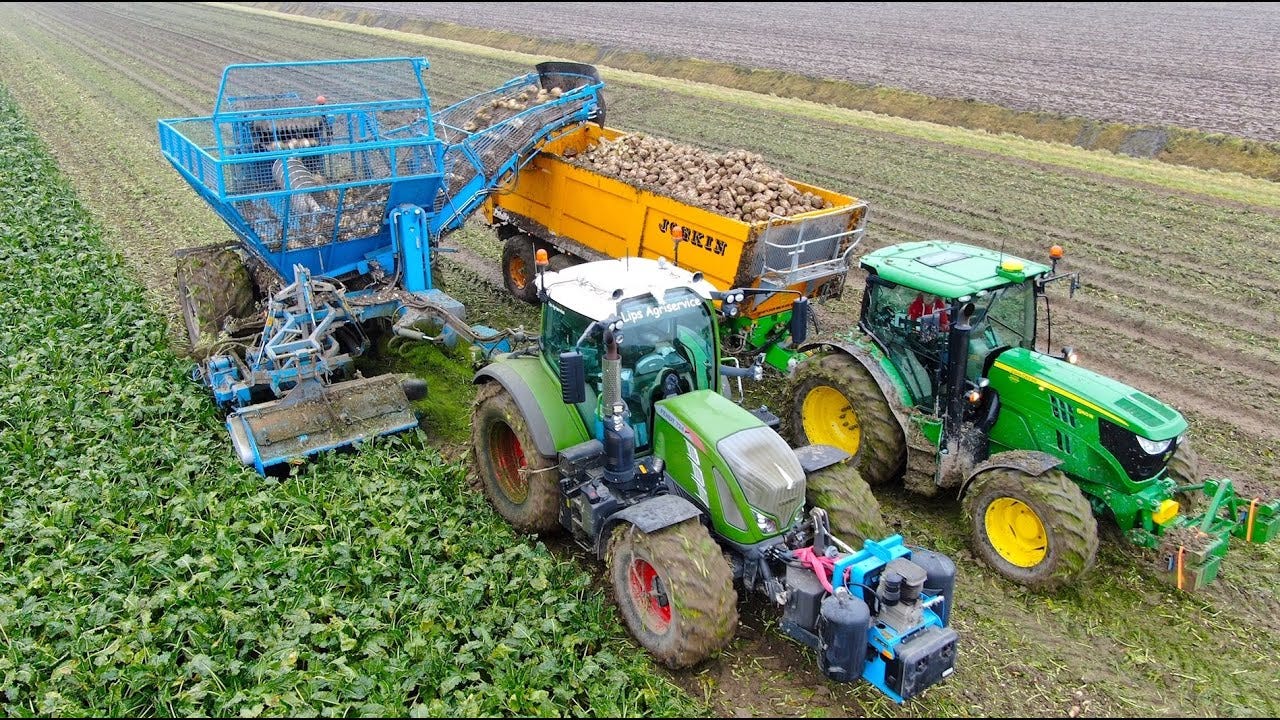 Referring to the play-by-play, which I was about to perform, as a "broadcast," was a significant overstatement. The station's AM signal was turned off each day at sundown. Our frequency was used at night by a 50,000-watt, clear channel station, an overpowered signal authorized by the Federal Communications Commission to make sure that rural areas, where no radio existed, were served using the public airwaves. This meant adjustments to enable hometown fans of the Cougars to hear the game. A basic cable system had been established to take in the signal from Brush and play it on TV sets in Burlington. I plugged my microphone and audio amplifier into a phone line in the stadium's modest press box and residents back in Burlington turned their TVs to a designated channel, which showed them a blank screen but delivered the audio of my game descriptions.
I had already announced several games and was slightly stunned when it seemed like everyone in the community of under 3000 had heard the broadcast. Even when I went for coffee at the I-70 truck stop as I was going to sign on the radio station at 5 a.m., I got asked questions about that week's game. Sports held no great interest for me, though, but I needed the extra money. After wandering the country hitchhiking for an entire summer, my mother had taken a call from the station's general manager while I was still on the road searching for work, or something that made sense to me. He told her he could pay $550 a month and $25 for each sporting event I broadcast. The job was still available when I finally got the message, and I accepted during a phone conversation.
Away games, though, had to be considered economic loss leaders for my career aspirations. The station refused to pay for my gas, which was a penurious act since I was driving a small, four-cylinder Opal Kadett station wagon, and regular fuel, even after the recent 1973 Arab Oil Embargo, was still just over fifty cents a gallon. A burger, fries, Coke, and a tank of gas meant that for the almost four hours on the road, a two hour plus football game, set up and interviews, I netted around $15 for approximately eight hours of my life. Add that to the nighttime drive across American emptiness to get home and then rising early enough to get to the studio and produce a half-hour show called the Sportscasters' Club, which netted me an additional $25, if advertisers had bought commercial time.
The Cougars were having a good year, but the Beetdiggers rolled over them with little effort. Describing the game and each play was a challenge because I was still learning names and numbers of players, had no spotter or anyone to do color commentary. My struggles must have been readily discernible to listeners, but I do not know because I never brought myself to the point where I could listen to tapes of my sports broadcasts. I wanted to improve and be professional, but I kept thinking that hearing my own voice and lack of skill might even become debilitating to the point where I might flub morning newscasts.
Driving back to my adobe in Burlington, I saw little more than fluttering lights from distant farmhouse windows. Only a few people remained in the Brush stadium parking lot when I had wrapped up, which meant I was late, and my trip back reached into the early morning hours. The sky beyond my headlights was a black from the edge of the universe and was diminished only by the light of the Milky Way, which was so distinct it appeared almost as cirrus clouds drifting southward. I had turned on the radio and was listening to the 50,000-watt KOMA-AM out of Oklahoma City. Their DJs and production were among the best in all the land and the station did a very good job of making the drowsy middle of America rock a little bit every night.

The announcers of KOMA, including their newscasters, and the disc jockeys and programmers, were at the peak of their profession. There was something about the craft, though, that made it seem like a frivolous thing to do with one's life and education. How many years can you spin records and get excited about new releases from bands and musicians that will likely be forgotten in a few years? Every time a KOMA jock opened a mic to speak there was excitement and energy in their voice, but much of it had to be performative. Too often they probably had to play music by Fleetwood Mac or Earth, Wind, and Fire right alongside a recording by the 1910 Fruitgum Company. Smirking, sitting behind the wheel of an old used car moving through the cosmic flatness of an Eastern Colorado night, I knew I would surely race to Oklahoma City, though, in the unlikely event I were to ever be offered at job at KOMA. But was that a job to last a lifetime, an endeavor for grownups?
None of that made sense. I had just been through four years of acquiring a degree from a major university, often agonizing over how to pay for books and tuition and even a warm winter jacket, and now I was on what felt like the edge of civilization laboring in obscurity for a wage that might make it impossible to pay off college loans. I had no idea where this engagement might lead or even if it was what I wanted. The only true ambitions I had were to write and run and ride motorcycles, and none of those was likely to be any more lucrative than working at a small-town radio station as a DJ and newscaster. Taking long ten- and twenty-mile loops running around Burlington and down the dirt roads between the beet fields, I constantly asked myself what I was doing and where I might be bound.
I suppose I was intelligent enough to understand these were the common quandaries of youth. I had arrived on the High Plains after a short period at a radio station in the mountains of Eastern Arizona. There were two towns situated along what came to be known as the Coronado Trail leading to the White Mountains and the Apache Sitgreaves National Forest. Clifton and Morenci were sustained by the Phelps Dodge copper mines, and barely had enough population and economy to make a radio station profitable. I noticed when I pulled into the gravel parking lot of KCUZ-AM, though, there was a beer and pizza joint right next door with a view out back of a glorious desert valley. After being offered a job for $100 a week to read the news and play records, and celebrating with a $1.25 pitcher of beer, I thought maybe I had found a home. Instead, the price of copper collapsed, and all four announcers were released because advertising had come to a frightening halt.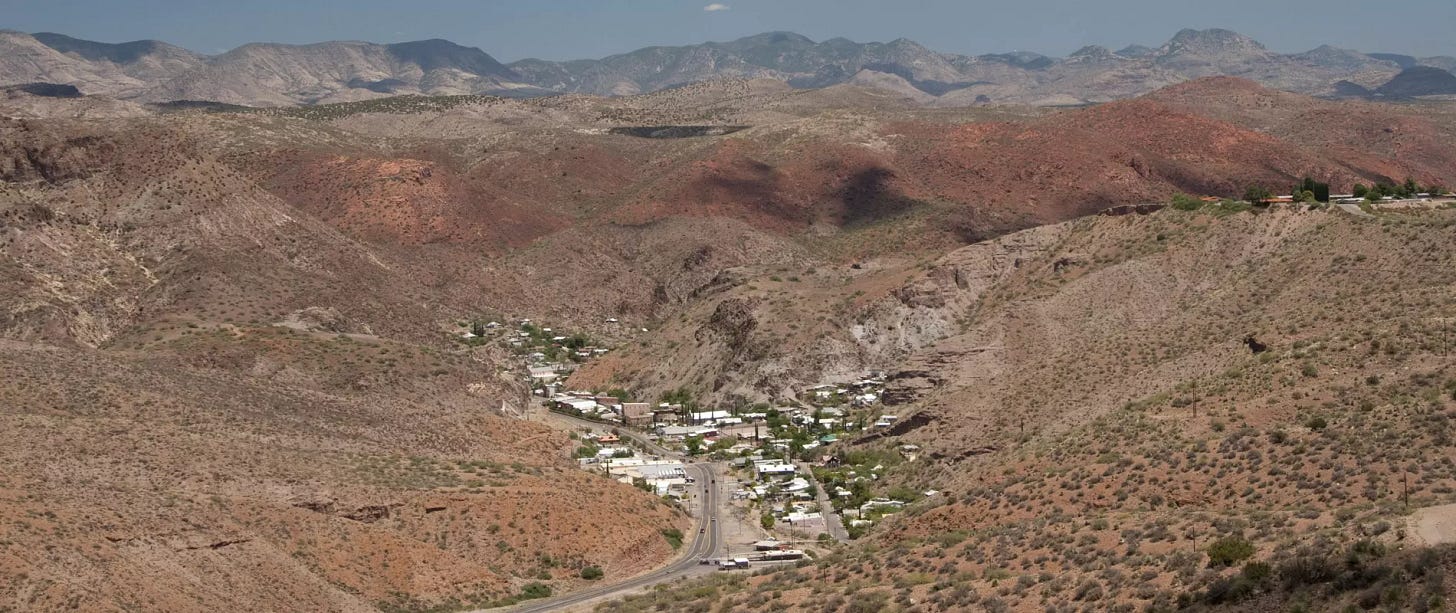 Burlington was a new chance if I knew what to make of it. There were many nights I sat outside next to the Kadett with its door open and the radio on KOMA, sipping beer, listening to music on the tinny old speakers, and contemplating the outline of my dreams. In terms of skills, I might have been a decade from a job that paid enough to own a home or make a new car payment. Of course, I did not know if that's even what I wanted. In American culture, the young are compelled to leave their homes and get to work on their educations and careers, and that frequently means living great distances from the family and friends that gave them support and encouragement. Even though I had been recently engaged to marry a charming and lovely farm girl from Michigan, there were too many times I had felt alone and isolated and uncertain about my choices even as I concentrated on making new friends.
I think, however, I might have been more of a natural at alienating people and pissing them off. One evening while I was listening to KOMA, and watching the stars slide across the sky, I had a notion born of a couple beers. The station, which was immensely proud of its vast audience, marketed its reach to advertisers at the top of each hour. The station ID began with a deep, baritone voice, which said, "Serving twenty-two states, and three countries," a phrase that was punctuated with a loud, echoing explosion, and followed by, "This is KOMA, Oklahoma City." I suddenly had an idea, probably not a good one, but maybe funny.
A few months into my new residency, the town with two exits on the Interstate, I began to feel like I was assimilating. I thought I had a pretty good grasp of the local culture and its practitioners and assumed we might all be able to laugh at ourselves, if only someone would tell a good joke on us. I took that on as my responsibility, which proved to be unwise. Using KOMA's station identification as a template, I produced one for KNAB that poked fun at our station's 1000 watt signal strength and the community. My recording began with a small pop of a firecracker, followed by my voice that I strained to raise a few octaves to a pre-pubescent squeak. I think it turned out funny. Too many others considered it insulting.
"Serving twenty-two homes, three gas stations, two donut shops, and ten thousand pickup trucks, this is KNAB, the great voice, of the great plains."
My creativity was not appreciated. The general manager, who had hired me, was pulling into the parking lot with his car radio blasting when he first heard the ID. I was, subsequently, informed, energetically but friendly, if my ID ever played on the air again that I would need to seek alternative forms of employment. There were not many of those available in Burlington, but I assumed I could figure out a task or two in the beet business. My immediate supervisor, the program director, would have enthusiastically suggested I make a career out of using my back to make a living.
Tim Toomey referred to himself on the air as, Tim "Sock It" Toomey, which was some sort of hazy cultural nod to TV's "Laugh In," which had memorialized the slang idiom when presidential candidate Richard Nixon used it on the comedy show. Toomey was a small man with an outsized voice who sounded like he was 250 pounds of muscle and chest. Every day, he told his listeners about going out to the country club after he got off the air to eat a greasy plate of Rocky Mountain Oysters. Arriving from upstate New York, he seemed inordinately fascinated by the fact that he was able consume a plate of fried bull's testicles. I did not begrudge him his intrigue, but it seemed a slightly odd topic on which to fixate daily as he was wrapping up his four-hour broadcast.
Tim did not like mornings, or me, and, as the new guy, I was assigned the first shift from 5:00 a.m. to 10:00 a.m. My initial day on the job he met me in the lobby, though, holding a large Styrofoam cup of coffee and burning a cigarette with a dangling ash. His face communicated great skepticism about the likely skills of his new colleague, and I assumed he had not been fond of the general manager's decision to offer a job to a hitchhiker who had passed through with a backpack and an audition tape. I had my own doubts, too. The station sat in one of the area's endless beet fields, hard by the Interstate frontage road with a gigantic radio tower, steadied against the winds by strong wires, and rising up from the soil like a mutant crop.
Tim's attitude toward me, I concluded, was probably a consequence of my origination on the highway. A serious task of operating a radio station, entertaining, and informing the public over the airwaves, ought not be turned over to an itinerant drifter, which I wasn't, not yet, anyway. Nonetheless, I was determined to win him over with rapier wit and charm, and maybe even, eventually, get invited to join him for some oysters.
"Morning, Timbo." I was struggling to be cheery in the morning cold; he was up early to teach me the control room.
"Timbo? Oh, no. Absolutely not."
"Okay, just trying to be friendly here."
"There are other ways. Follow me to the control room."
As we walked through the narrow hallways of the portable building that comprised the studio, Tim looked back to see if my face showed wonder at being given access to the sacred broadcast booth. There was a grand total of three switches on the transmitter and he showed me the readings to take and how they had to be legally logged. He pointed at the control board.
"Okay, those dials are called 'pots.' You roll them up to control volume to your microphones, the turntables, tape machines, and the network feed."
"Yeah, I know. I had a couple of radio jobs before I got here."
"College radio hardly counts."
"Yeah, but I worked at a station up in the mountains in Eastern Arizona, too. Didn't pay much but it was kind of a real job. Just didn't last long."
"How nice. Well, we are a professional operation here and you'll find things a bit more challenging."
"I certainly hope I can live up to those standards."
Timbo was almost imperious in his determination to protect the multiple hundreds of daily listeners from my looming inadequacies. By the afternoon, he would be flawlessly playing songs by the Archies and the Ohio Express. He was deeply fearful I was incapable of a similar performance.
"This pot is the network news feed," Tim said. "Click it all the way to the left so you can hear a tone cue over the monitor, and as soon as you do, roll it up and ABC Radio News will be on the air here from New York. And while that's on, pull some wire copy with Colorado regional news and weather. The local forecast is on there, too. You read that over the air at the end of the national news and then play a record. Pick out some songs over there in the rack for your first hour."
"Got it."
I tore some copy from the Associated Press wire machine, quickly sorted through a tall stack of 45-rpm records, sat two of them on turntables, dropped needles into the grooves, and cued them for air play. At the end of the network newscast, I threw the toggle switch on the microphone and began my first morning newscast.
"Good morning, it's 28 degrees with flurries at 5:15. In Colorado and local news…"
Nervous energy made the news segment seem brisk and short. I signed off with my name and started the turntable spinning as Tim's hand touched me on the shoulder. I pulled off my headphones.
"We're a bit more straightforward here," he said. "Less earnestness is what works best for our broadcasts."
"Okay. I'll tone it down. Might have been a bit over-caffeinated or over-enthused."
"Very well then." Tim "Sock It" Toomey stepped back and folded his arms across his chest and waited for what I might say next when I opened the microphone.
I said, "Music radio. This is Michael Martin Murphy and Wildfire," and I turned off the mic switch.
Timbo again tapped my shoulder. "Please, no 'music radio.' That's big city stuff. We just give it to them without flash. I spent a lot of time developing this format. And it works. Please stick to it."
"Is there a list somewhere of things I am not supposed to say?"
"Don't try to be funny your first day on the job."
"When can I try to be funny?"
"Not on our air."
"I suppose you're right. Humor never works anywhere, does it?"
"Look, we are a time, temperature, and news format."
"That's a format?"
"Yes, it's our format, and it works quite well for our listeners. We don't use personality."
"Is there any available to use?"
"You can skip the sarcasm, too. Not a good way to start out."
"I guess I have a lot to learn, eh?"
"I believe you do. But that's what I'm here for."
"Well, I wondered."
There was not much time for me to interject any personality into a broadcast even if I had one to share. The entire morning block was consumed with network and local news, a farm and ranch report, weather, announcement of school lunch menus, obituaries, a swap shop, and a few songs. A Gordon Lightfoot tune was cued, so I shared a quick story about seeing him in concert when he was so drunk that he forgot the lyrics to one of his most popular songs and the audience shouted them out to help him with remembering. Timbo, unsurprisingly, tapped my shoulder, and I turned around to see him wagging his finger.
"Nobody needs your little stories," he said. "You aren't that interesting."
"What, exactly, am I supposed to do? Really? Just throw switches and share the time and temperature? Who goes into this business for that?"
"It's what you were hired to do."
"I've got an idea, Timbo. Why don't you just get the fuck out of here and let me do my job?"
Tim "Sock It" Toomey's eyes went so wide I had the impression I had just uttered an epithet he had never heard. He was also frantically pointing behind me, which I ignored.
"I asked you, politely, to get the fuck outta here," I said. "Now please go."
The pointing had turned into a jumping up and down form of histrionics. I finally turned around and saw that the red microphone light was still illuminated, which meant the entire morning audience, dozens, or even hundreds, had heard our conversation. The Great Voice of the Great Plains was swearing at people as they rolled out of bed.
"Oh, fuck." I managed to get the word in one more time before I turned off the microphone.
In less than a half hour, the pastor of the Lutheran Church was in the lobby waiting to speak with the new announcer. I made profuse apologies and denied I was routinely profane. Timbo kept giving the pastor skeptical looks, which were probably justified because I knew I was too much of a wise ass to work toward any kind of redemption. My arrogance had me believing the little town on the Interstate was only a rest stop on my road to broadcast glory, a mere steppingstone, it was to turn out, on what was to become my long, lonely climb to the middle. The clergyman left, placated, and probably now a dedicated morning listener, uh monitor, of my radio show.
And I wondered, briefly, if there were any jobs on the assembly lines back in Michigan.
⭐
James Moore is a New York Times bestselling author, political analyst, and business communications consultant who has been writing and reporting on Texas politics since 1975. He writes frequently for CNN and other national media outlets and can be reached a jim@bigbendstrategies.com.