The Weak in Review, Ides of March Edition
Texas is still beating up on trans kids, thank you very much. And kids in foster care. And National Guardsfolk along the border. And... And.... THE TIME CHANGED!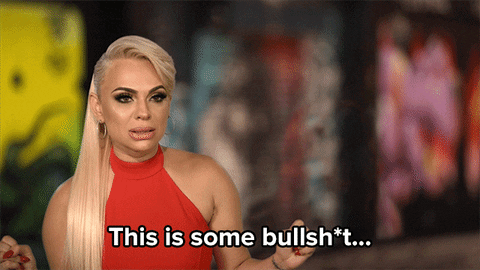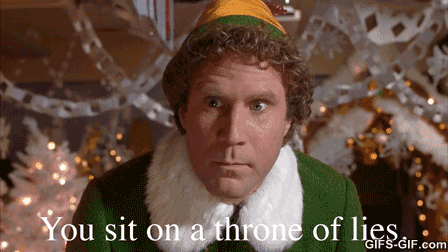 Texas is still beating up on trans kids, thank you very much
Just because a court last Friday ordered the State of Texas to leave transgender minors and their families alone doesn't mean it's doing it. So much for "respect for the rule of law."
Last week, I reported on Gov. Greg Abbott's directive that any allegation of a minor child receiving gender-affirming support, counseling or medical treatment should be investigated as child abuse. The Department of Family and Protective Services (DFPS) – about which you will  hear more further in – began to investigate a DFPS employee who is mother to a trans child. A lawsuit was filed to stop the investigation, and a hearing was held last Friday. The judge issued a temporary injunction ceasing all such investigations until a fuller trial could be held in July. Attorney General Ken Paxton immediately appealed and, testing the limits of the law, announced DFPS would continue its investigations, on the theory that his appeal superseded the temporary injunction while it was pending.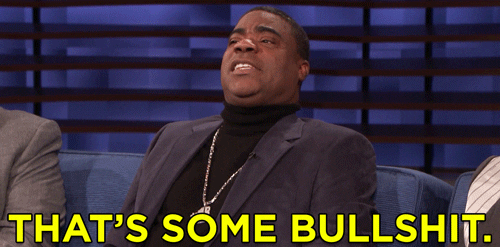 One of the First Principles of The Law is that things are never as they seem, but the phrase "temporary injunction" usually means activity will stop ("injunction") until more research and lawyering can be done ("temporary").
Thursday afternoon, the employee's family and its lawyers filed a Motion for Temporary Injunctive Relief, asking an appellate court to make Abbott, Paxton and DPFS obey the trial court's injunction. This is as if a teacher told a group of students (let's call them "Greggy," "Kenny" and "Jamie") to stop bullying other kids and the bullies said, "We don't have to stop unless the principal says we have to." (And if the principal tells them to stop, they'll probably say, "We don't have to stop unless the superintendent says we have to.")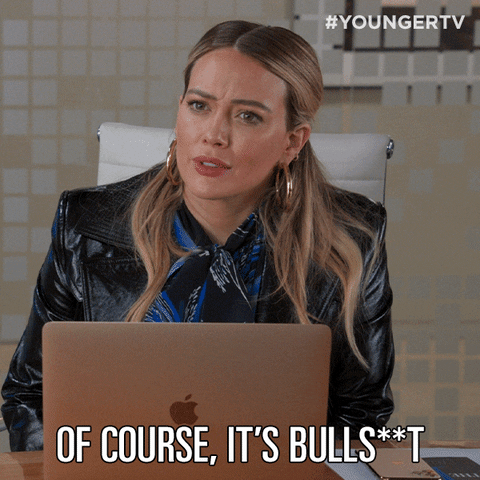 Speaking of DFPS, the Refuge is Not a Refuge After All
The Refuge is a residential facility in Bastrop for girls 11-17 who have been sexually abused or trafficked and removed into the foster care system. The girls, who are placed there by the aforementioned DFPS, are provided a safe space in which to heal and enjoy a relatively untroubled adolescence.
Last week we learned that a former staff member sold nude photos of two children in the facility's care, using the proceeds to purchase illegal drugs and alcohol that were then supplied to the children,This occurred in late January. In a separate incident, two young residents escaped from the facility on February 20, apparently with the assistance of staff members. The federal judge overseeing the foster care system was not told about the incidents until early March.
Governor Abbott asked trusty DPS Director Steve McCraw to look into them, and he reported on Thursday that Texas Rangers had investigated the allegations and, while they found them to be true, they did not find that they'd constituted child abuse. The tone and tenor of the Rangers' report concerned the judge and the monitors she had watching the system. According to Houston Public Media:
Deborah Fowler — one of two court appointed monitors in the Texas foster care litigation — was contacted by a Texas Ranger, according to court records. ...
The tone and tenor of the conversation concerned Judge Janice Graham Jack. According to court documents, Jack — who has overseen federal court ordered improvements of Texas' troubled foster care system — wanted to get her concerns on the record and asked state lawyers for answers.
"That conversation ... gives rise to a concern as to what exactly instructions were given to these Rangers, which is really not my business, but I just want to point out. Were they instructed to investigate or instructed to disprove?" Jack asked state lawyers.
Advocates for foster care children were not satisfied either, according to the Bryan-College Station Eagle,
Paul Yetter, the attorney representing foster care children in a yearslong federal lawsuit against the state, pushed back against McCraw's letter, which declined to define the accusations as possible trafficking.
"The letter in question confirms the existence of pornographic photographs of these children in state care, and that the children's photos were sold for drugs and alcohol. Based on that alone, an initial finding of no evidence of sexual abuse or trafficking is both surprising and extremely troubling." Yetter said.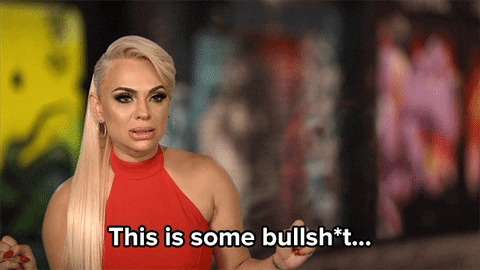 A legislative hearing held Thursday indicated that, in addition to misbehavior by Refuge employees, a toxic corporate culture at DFPS contributed to poor oversight and inaction by regulators.  We do not yet know the full story of all that went on at the Refuge or at the state agency charged with regulating the facility. A House committee will also hold a hearing on Monday to take additional testimony about the foster care system in Texas.
It's Daylight Savings Time. Tick Tock, Muthafuckas!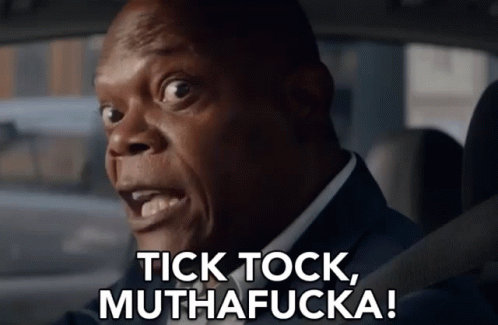 Sunday was the beginning of the annual torture known as "Spring Forward." For many folks, Daylight Savings Time – particularly that week or so when folks have to wake up in the dark – poses an imminent threat to our American Way of Life. I believe, however, we have a great destiny; to paraphrase William Faulkner, we will not merely endure, but will prevail over the inconvenience of a week of waking up in the dark.
What the majority of Americans are tired of, however, is toggling back and forth every six months. Let's go with either Standard Time or Daylight Time and be done with it, they say. Now our national government has stepped into the breach. On Tuesday the US Senate passed a bill, called the Sunshine Protection Act, that would leave DST in place year-round. No more lost hour of sleep in the spring (or additional hour in the fall). The bill passed without objection, which in the curious parliamentary parlance of the Senate means no one actually voted for it. A companion bill is pending in the US House. President Biden has not said whether he will sign it if it gets to his desk, and the pro-Standard Time lobby will have its say. Nevertheless, this is a big "spring forward" for the idea of year-round consistency.
The border is safe, by which I mean, the borders of rich donors' ranches.
On Wednesday, the Texas Tribune reported that Texas National Guard troops, forced to leave their jobs, homes and families as part of Governor Greg Abbott's reelection effort Operation Lone Star border security "surge," had been assigned the critical mission of ... protecting the ranches of wealthy GOP donors. The fact that the ranches were at least 80 miles from the border, and that the troops could not intervene if illegal immigrants actually trespassed onto those ranches, did not deter Our Brave Governor from assigning them this vital mission.
"We really don't understand why we are there," a service member told the Tribune. "We're essentially mall security for ranches that already have paid security details to protect them."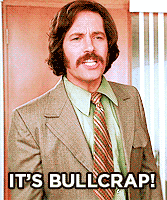 Informed of these embarrassing news stories, Governor Abbott took strong, decisive action and fired the head of the Texas Military Department. And this weekend, heads continue to roll.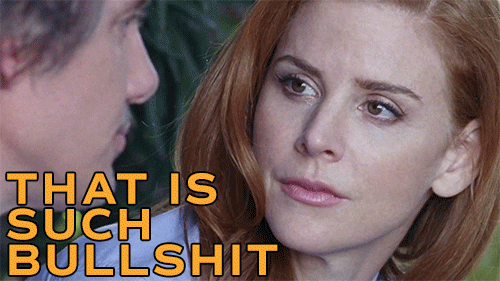 Providing security for private ranches was just the latest embarrassment in what has been a fustercluck from the get-go. Operation Lone Star was conceived and implemented last fall as Abbott was under attack for being weak on illegal immigration. The Tribune and Military Times, an independent news organization reporting on issues important to the U.S. military, jointly reported on the confusion and mismanagement underlying the mobilization of 10,000 National Guard and State Guard troops to the border.
"If we had known from day one that the goal was [10,000 troops], we could've planned," said one soldier directly familiar with the operation's mobilization process. "We pride ourselves on … the number of [federal] deployments Texas supports. But this? This is not something to be proud of."
The multiple National and State Guard SNAFUs are part of a larger pattern of abuse and mismanagement of the whole border security crackdown. The military, the Border Patrol, the DPS, and local law enforcement have all participated in a pattern of mistreatment of the immigrants crossing into Texas.
South by Southwest goes live again.
After two years, South by Southwest is back and, by all accounts, successful. Hipsters from all over the world descended on Austin for the 12-day annual celebration of … hipsters. Panels were hosted. Movies premiered. Live music returned in full force. As of press time, no one had been run over. If we're lucky, the most embarrassing moment will have been John Cleese's insane rant. All in all, a welcome return to live SXSW.
By way of tying this Weak in Review together, here's your Moment of Zen: the luminous Anne Hathaway on the SXSW red carpet, sporting a purse with the transgender pride flag.