To Read is to Fly
"I would be most content if my children grew up to be the kind of people who think decorating consists mostly of building enough bookshelves." —Anna Quindlen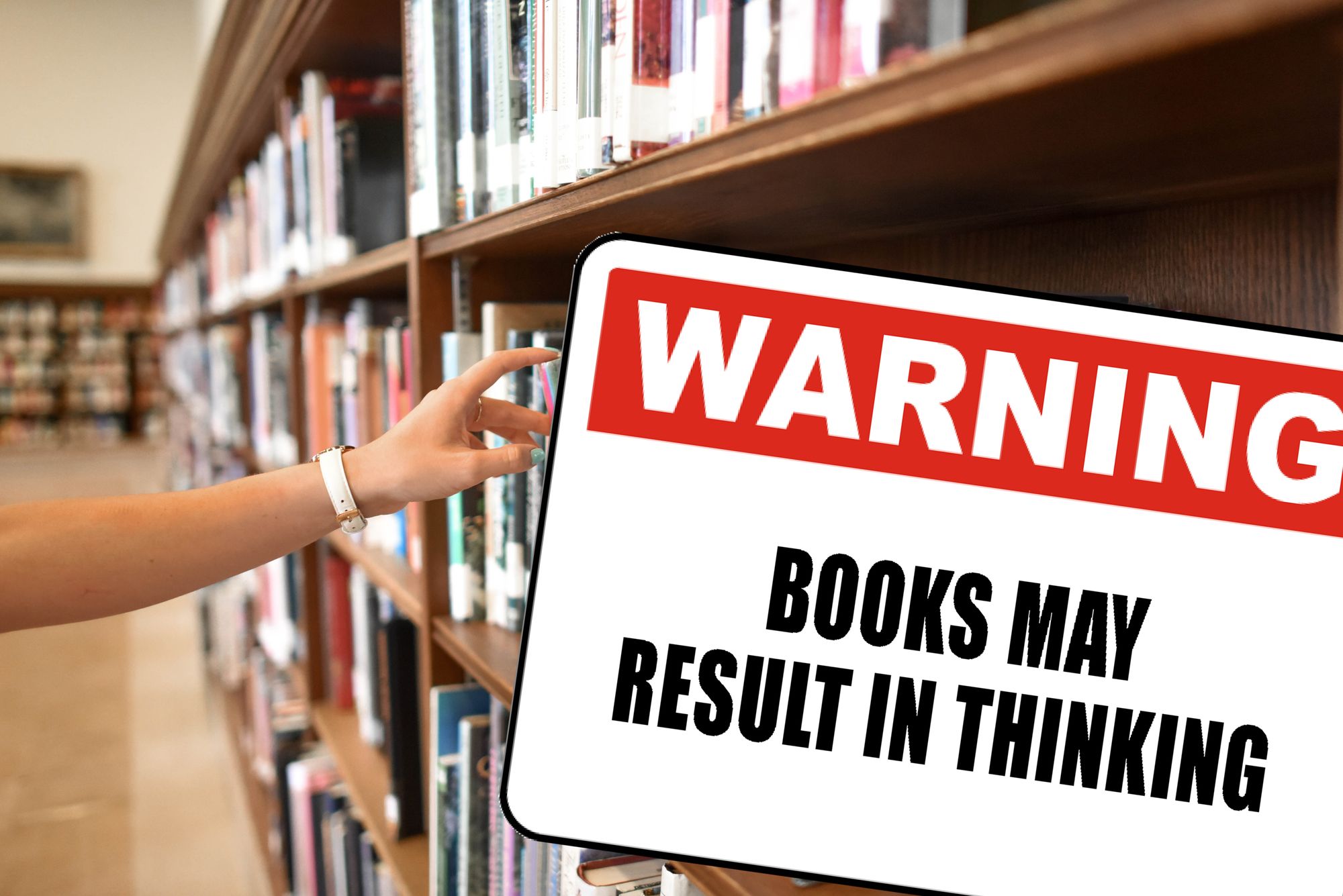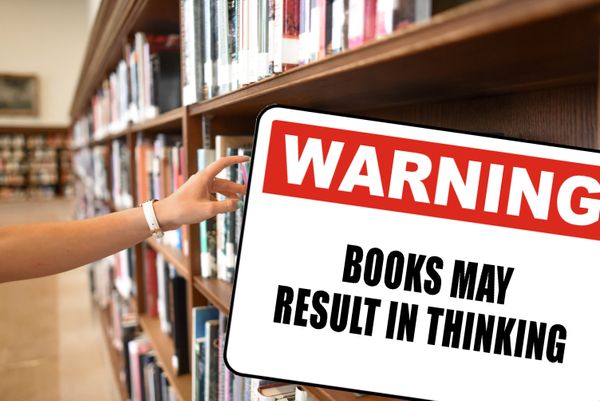 Llano County is one of the prettiest locations in Texas. In the spring, the roadsides and wet weather creeks are colored with bluebonnets and Indian paintbrush wildflowers and a thousand other species in bloom. The Limestone ledges along the Llano River are green with brush, cottonwoods lean out over the water, and the air is clear enough to see distant vistas like Packsaddle Mountain. I've been drawn to the region for more than four decades and frequently ride my motorcycle down Highway 29, paralleling the river, and into the Llano town square. I drop into Joe's Bar on a hot day for cold beer, and to eavesdrop on the ranchers, whose politics shock me as much as mine might confound them.
The town acquired its name from the local geography. Llano sits atop the Edwards Plateau, in an area known to Spanish explorers in the 1500s as the "llano estacado," or "staked plain." Francisco Vázquez de Coronado led an expedition from Mexico City up to explore what is now the Southwestern United States. His goal was to find the fabled Seven Cities of Gold, and when he crossed the central part of Texas, his party encountered grasses so tall they obscured the horizon, even from horseback. Indigenous peoples had cut tall stakes and placed them in the ground to mark their territory and identify trails, a practice which Coronado had to adopt to keep from getting lost. After enduring disease, difficult terrain, harsh climate, hunger, and some hostile tribes, Coronado returned to Mexico City in 1542 without gold, or even rumors of gold.
When German settlers moved into the upper reaches of the Hill Country of Central Texas three centuries later, the Lllano Estacado still contained dangers. Many newcomers were drawn by the mistaken notion there would be rich soil for farming, and that depredations by the Comanche were increasingly rare. Instead, they found rocky, limestone ground and prickly pear with scattered grasses, which lent itself more to cattle ranching. The Comanche, too, had not yet accepted the presence of the white Europeans, and there were recurrent horrors. To live that far up into the hills, long hours by horseback from the nearest small town, required great courage.
About fifteen miles north of what became the town of Llano, a small community of farmers and ranchers began to grow. There was a cotton gin and, eventually, even a post office. The unfortunate name of the town, which occurred after a Comanche attack, was a result of the murder of a child. Indians snuck into a settler's home and kidnapped a baby during the night. The Germans gave chase and were said to be closing in on the kidnappers when they found only the child's head on a post. Details of the story have varied through the years, but the location, not far from the town, where the remains were recovered, became known as Baby Head Mountain. The town also acquired the name but survived the strange appellation for several decades until people drifted south to live closer to Llano and the river and a railroad that offered a bit more hope. Baby Head Cemetery, however, still exists, and dead continue to be interred at the site.
Voters who were unbothered by the sheriff's racism and the brutality of his officers were upset by books in their local libraries that talked about the horrific history of the KKK, the life of a transgender teen, and children's books dealing with butt cracks and farting.
The horrors of contemporary Llano are a bit less prosaic but more practically frightening. The county is attracting national attention for becoming the first city to contemplate closing its three public libraries because they contain books that offend conservatives. Offending people, however, did not appear to upset the social order of Llano in recent years. County Sheriff Bill Blackburn, who was re-elected last year to his fourth term, was recorded telling someone that he was afraid of "large groups of blacks." When the audio was publicly released, he was asked at a candidate forum if he would resign because of the apparent racism. He did not, and easily won reelection while remaining oblivious to the racist nature of his comments. Blackburn claimed he was referring to an incident forty years ago in College Station when he and a friend were surrounded while confronting a group of young black men working on a car. The sheriff seemed ignorant to the notion that the color of the men's skin seemed to frighten him more than if the group had been white.
Law enforcement by the Llano police department and the county sheriff's office has a recent history of rights violations. There have been two major civil rights lawsuits against the sheriff's office related to unnecessary violence used to arrest a military veteran and another man, and multiple indictments were issued and prosecuted against members of the city's police department. An investigation of the Llano PD by an Austin television station detailed several cases of abuse of citizens' rights with a headline suggesting the police department was "nearly wiped out by a series of indictments." Four officers and a new chief of police had to be hired to bring the police force back to normal levels.
It's hard to take seriously claims of moral offense from an abusive culture. Voters who were unbothered by the sheriff's racism and the brutality of his officers were upset by books in their local libraries that talked about the horrific history of the KKK, the life of a transgender teen, and children's books dealing with butt cracks and farting. They pulled other titles from their shelves like Ta-Nahesi Coates' exquisite "Between the World and Me," undoubtedly because it was a frank conversation about race in America. Never mind that they allow themselves to live in a town where cops can kick down your door without a warrant, there are kids learning about farts and there is great concern. How can such literary horrors be visited upon the gentle souls of Llano, Texas?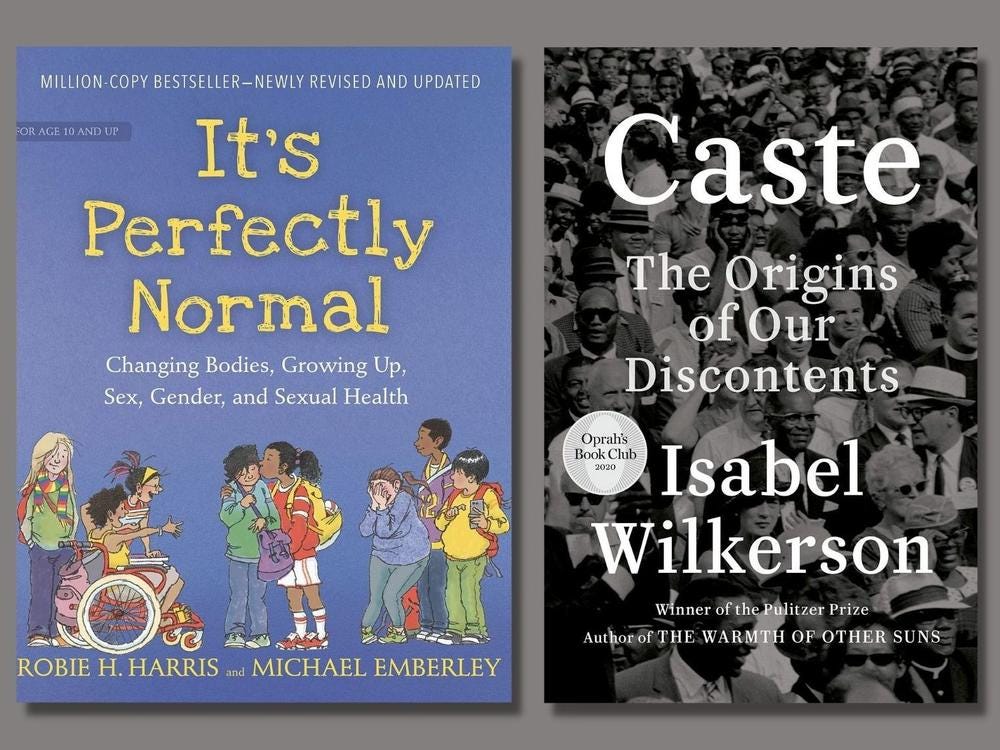 Lost to Llano?
Predictably, the county was sued for violations of First Amendment Rights. Seven local citizens attached their names to a suit against the county judge, library director, and commissioners for removing books and suspending digital access. The suit also points out the library board was replaced with members who favor book bans. Four of the new board members were individuals who had originally complained about book titles related to LGBTQ issues. Eventually, board meetings to the public were closed, and even the librarian was not allowed to attend, which sounds very much like a violation of the open meetings laws of Texas. Equally predictable was the fact that most of the titles were about sexual orientation, gender, and race. Additional titles were removed after a Republican state legislator circulated to Texas libraries and schools his list of 850 books he found to be distasteful. Neither Llano officials, nor the Texas legislature, have sought public input on what constitutes acceptable or appropriate books for public use. That's a classic definition of censorship.
The man who kept ordering the books out of the library, County Judge Ron Cunningham, also brought up an agenda item to have all three of the area's libraries closed and employees released. The action was a response to a federal judge's ruling that the books must be replaced on Llano library shelves pending the full hearing of the lawsuit previously filed against the county for violating Constitutional rights of free speech. Cunningham presided over a public commissioners' court meeting earlier this week and took a grand total of thirty minutes of testimony regarding the closure idea. Ultimately, he decided not to shutter the libraries and to fight the county's position in court. I've been wondering what the reaction might be, or if Llano officials are even aware, that Judge Robert Pitman, who issued the injunction against them, is gay. Pitman, nominated to the U.S. Western District's bench by President Obama, is the first openly gay federal judge in Texas history.
Gay and nominated by Obama? Probably not a lotta Llano love for Pitman's jurisprudence.
The negative national publicity for Llano has been pervasive. Texas has been leading the book banning effort but it had not reached the point where library closures were contemplated. The idea that children in this state are endangered by books becomes farcical when weighed against the facts that more of them, just under a million, are without health care in Texas than any other state, public education funding is being threatened by plans to send it to private schools, there is minuscule funding for children with learning and physical disabilities, and there is virtually no protection from gun violence, which is the number one killer of children in the U.S.
But let's focus our outrage on a series of humorous children's books entitled, "I Need a New Butt."
What many Texans need is a new brain. Llano's disdain for freedom of speech is not universal in this state, of course, but even contemplating closure of a library is mortifying. Libraries are about community. They are gathering places for clubs and author visits and to use wifi when you are unable to afford its fees at home. Regular events at local libraries bring citizens together to learn and try new activities. They are not simply about books, nor should they ever be considered controversial.
My friend Cheryl Fries, whose late mother was a volunteer and instrumental in the construction and development of a library in the small Gulf Coast community of Port O'Connor, is as astounded as many Texans that even a single library might become a target of political assault. This, she pointed out in a recent post, is occurring in the home state of First Lady Laura Bush, a former librarian and champion of libraries.
"The truth is," Fries argues, "that these irrational fear-based attacks on books and schools and teachers and libraries is a political strategy that succeeds in distracting the people of Texas from the plutocratic and corrupt workings of a singular political party so entrenched in extremism that its only check and balance is now a federal Constitution its people are being conditioned to despise. A political party that now only competes from its most radical, authoritarian edge."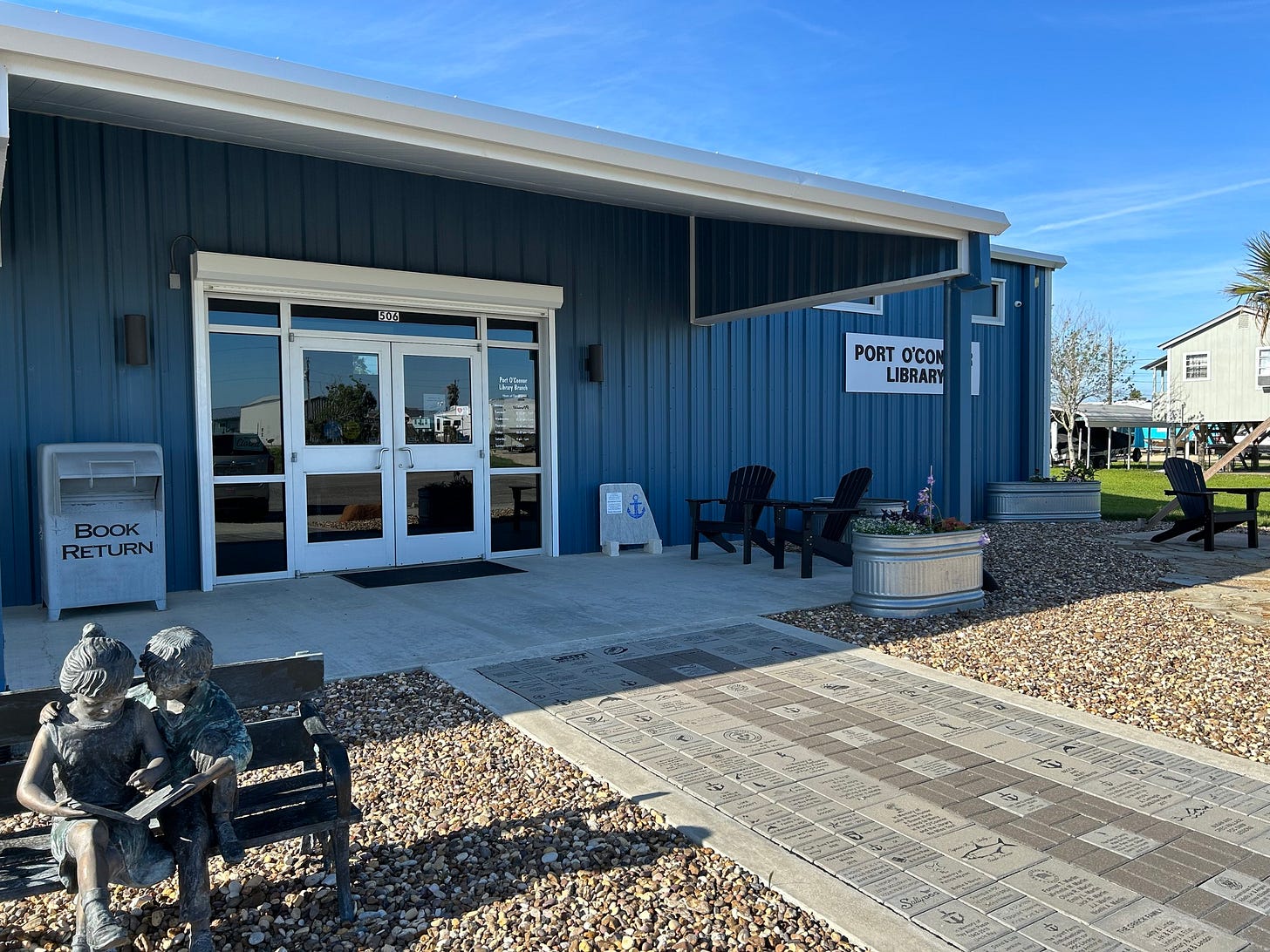 An educated population will not tolerate attacks on learning, which is probably why conservatives have put books and libraries into their political crosshairs. First they tell you what you can read, and then they tell you what to think, and then there is no need for a library.
Or a democracy.
⭐
James Moore is a New York Times bestselling author, political analyst, and business communications consultant who has been writing and reporting on Texas politics since 1975. He writes frequently for CNN and other national media outlets and can be reached a jim@bigbendstrategies.com.