Who Wants Some "Mother's Milk?"
"... the GOP party platform has always seemed like a mash-up of the Proceedings of the Royal Flat Earth Society and the fever dreams of Francisco Franco."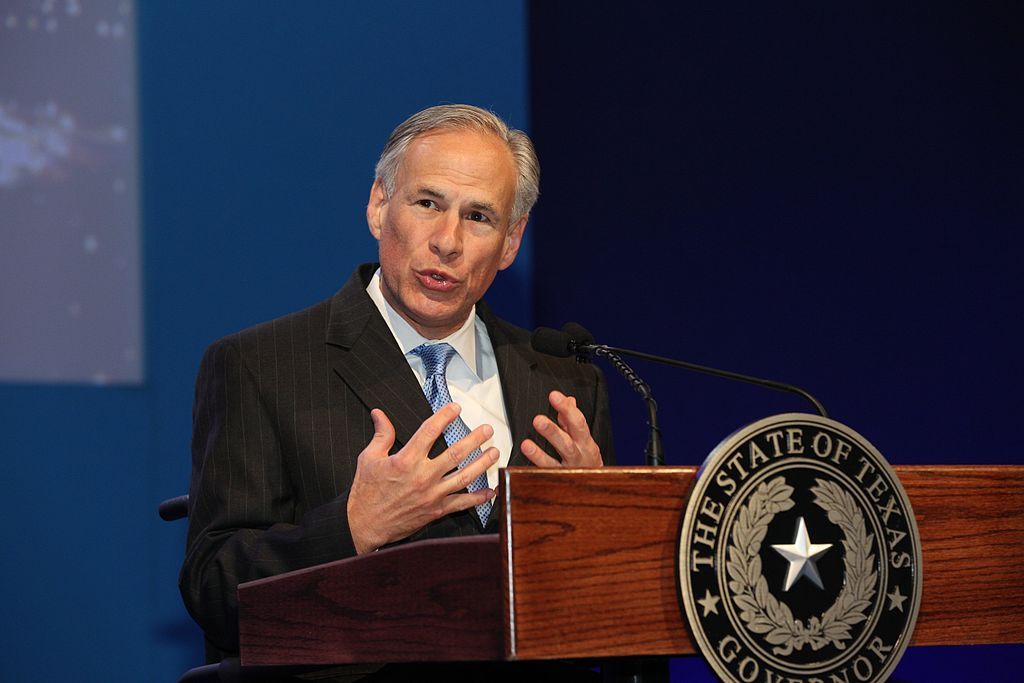 The famed sportswriter Damon Runyon once said, "The race is not always to the swift, nor the battle to the strong, but that's the way to bet." I've always admired the pragmatic, realistic elegance of that. The far less elegant political corollary to that is, the race is not always won by the person with the most money, but that's a pretty good predictor. But then, politics is a far less elegant endeavor.
With primary elections in Texas about five weeks away, let's take a look at the part of the statewide races that's been going on for at least six months now – the "money primary."
By way of context, Texas has virtually no limitations on campaign contributions. There's a blackout period when the Lege is in session. Corporations cannot directly make contributions (although their "employee PACs" can). And foreign governments cannot wholesale buy an elected official. Other than that, the limits on campaign contributions are non-existent.
In such an environment, and in as big a state as Texas, being able to raise money is a prerequisite for success in an electoral campaign. Even Beto O'Rourke, in his 2018 "peoples campaign" against Ted Cruz, raised and spent almost $80 million. So the thousands of Texans whose livelihood directly depends on knowing who's up and who's down obsessively pore over campaign finance reports to see what's what. So do I, for reasons related to insecurities caused by Sister Mary Elizabeth, my 6th grade teacher. Sister Mary Elizabeth was a good and decent woman who has gone to her well-deserved heavently reward, largely on the strength of having to put up with me. I am pretty sure she developed a facial tic from trying to teach me. Anyway ...
The marquee race will be the GOP primary for Governor, where incumbent Greg Abbott faces off against seven dwarfs, two of whom may have a vicious bite. Don Huffines is a former state senator and Allen West is a former congressman (from Florida) and, until recently, TX party chair. Both of them are running to the RIGHT of Abbott, which would have seemed an absurd statement a few years ago.
Not that the Texas GOP isn't frequently absurd — the party platform has always seemed like a mash-up of the Proceedings of the Royal Flat Earth Society and the fever dreams of Francisco Franco. But Abbott seemed to fit in with the ignorant, paranoid culture of the party without actually being one of them.
When he was elected Governor, I remember asking friends who'd worked for him in the AG's Office what they thought. Smart fellow, they said. Keeps the ball in the middle of the fairway. He'll be conservative, like his predecessor Rick Perry, but not as corrupt.
Perry, you may recall, is the longest-serving Governor in Texas history, 2000-2015. He was one of the first leaders to take the T.E.A. Party movement, with its performative rage and ideological agenda, seriously, teasing that "if Washington continues to thumb their nose at the American people, you know, who knows what may come out of that?" After he self-sabotaged his run for the presidency in 2011 — "Oops!" — he found redemption from Donald Trump as secretary of — you guessed it — the cabinet department whose name he could not remember.
But I digress. Abbott led a charmed life until about a year ago, when the twin plagues of Winter Storm Uri and the coronavirus abruptly shattered the myth that he know what the hell he was doing. With both the freeze and the disease, his every instinct was wrong, and soon opportunists who'd thought all along that he wasn't conservative enough began to smell blood in the snowmelt. But Abbott is still the one to beat.
Between July 1 and January 1, Abbott raised almost $19 million, which is almost enough to buy a three-bedroom house in Austin. He spent about $9.5 million, which leaves him with a mere $65 million in the bank. Huffines and West will make him spend some of it during the next five weeks, but he'll have plenty for the fall general election campaign.
By comparison, Huffines and West each raised about $2 million in the last six months. They have some lines of attack on Abbott's record, but they're bringing .22 rifles to a tank fight.
On the Democratic side, the aforementioned Beto O'Rourke reported almost $9 million in contributions since he began his campaign in November, and has about $4.8 million to spend. He probably won't spend much before the March 1 primary, where he faces three opponents who, as of January 1, had raised a combined $10,000.
The other interesting GOP primary will be for Attorney General, where ethically- and prosecutorially-challenged incumbent Ken Paxton raised $2.8 million in the last half of 2021, and has $7.5 million on hand.
He faces three credible challengers. George P. Bush deserves Special Mention for his embarrassing, demeaning and craven attempt to get Donald Trump's endorsement.
That ended in spectacular and well-publicized failure. Nonetheless, Bush raised and spent about $2 million in the last half of 2021.
A more serious threat to Paxton may be former SCOTEX Justice Eva Guzman, who raised $3.7 million and had $2 million cash on hand. She's got a lot of support from traditional Republican business and tort reform constituencies, for whom she was a reliable vote during her time on the Court.
Finally, there's Congressman Louie Gohmert, who unexpectedly resigned his position as leader of the Congressional Batshit Caucus to file for the seat. He barely met his own fundraising goal of $1 million, which he said he'd do in ten days.
By the way, that $1 million is more than all five candidates on the Democratic side raised in 2021.
Which brings us to the asymmetrical nature of the electoral warfare between Democrats and Republicans in Texas. Republicans grotesquely outraise and outspend Democrats, a factor which contributes heavily to their 30-year losing streak and general irrelevance.
Of course, it goes without saying that raising and spending more money than your opponent is completely unrelated to whether you will make a better elected official than he or she. In fact, in this day and age the opposite seems to be true. To take a relevant example, Don Huffines was elevated to the Texas Senate in 2014 by spending a gob of money to defeat the perfectly serviceable John Carona in the spring primary. Carona labored under the disadvantage of being an effective moderate conservative member.  
The primaries are March 1. If you're not registered, you must do so by this Monday January 31. Then check your tout sheets, er, voter guides once early voting begins on Valentine's Day, Monday, January 14.