Everybody is Lyin' but Him
No one in U.S. history has ever done what Manhattan District Attorney Alvin Bragg is about to undertake, and he must see his odds of failure as almost non-existent. Otherwise, why try? Bragg is on neither a fishing expedition nor a witch hunt. The fish has been landed and about to be filleted.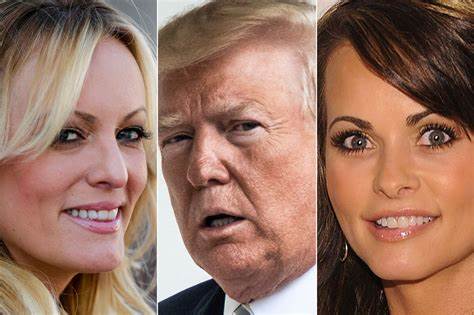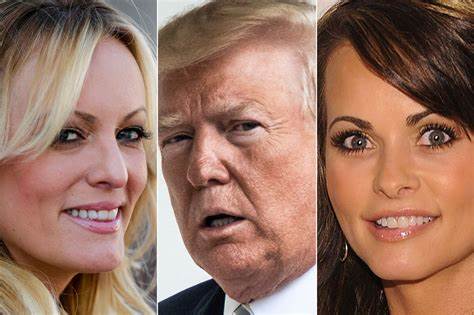 "Sometimes the point isn't to make people believe a lie; it's to make people fear the liar." - Anne Applebaum, Journalist, Author
There are certain facts that need to be repeated about Trump's indictment because they are central to clarification of the increasingly loud public discourse. In politics, context is almost everything and the shouting from the right ignores the environment in which Trump's alleged crime(s) transpired. I think it is demonstrably true that the division this country is experiencing is directly connected to this base behavior by the former president because the coverup enabled him to win the election, and, as Richard Nixon discovered, the coverup can be more damaging than the crime.
When the Stormy Daniels affair materialized in the political firmament, Trump was already busily trying to put out the fires of his inglorious bus ride with Billy Bush. A presidential candidate bragging about grabbing women "by the pussy" seemed to be doomed, but he dismissed his transgression as locker room talk. How he survived his crude linguistics remains one of the more baffling moments in American presidential politics. Frankly, I was even more confounded when he stood in front of a podium and impersonated a reporter, no, ridiculed, a man with a debilitating neurological disorder. Republicans did not care; they had their man.
Even Trump, though, realized he might not survive the Stormy storm because it was ill-timed coming right after the grab 'em brag. While he was at Lake Tahoe inviting the porn actress up to his hotel room to spank him with a magazine that had his face on the cover, Trump's wife Melania was home with their four-month-old son Barron. Even the pathologically lying, failed New York businessman did not need a pricey political consultant to tell him Americans might not be charmed by a candidate sleeping with porn stars while his wife was busy caring for their new baby. Trump is said to have told Daniels not to worry about the relationship with Melania because, "We have separate rooms and stuff." His creepiness did not end with that assertion, though, because after Daniels had given him the taps on the naked ass with the rolled-up magazine, he told her, "You remind me of my daughter."
The details of this Trump tale are probably known in the sands of Arabia by now and date back to 2006 and the initial encounter with Daniels. They involve her first failed attempts to sell her story of sex with the "Apprentice" star, which, eventually, led to Trump lawyer Michael Cohen using a dummy corporation to pay her $130,000 during the campaign. The presidential candidate denied any knowledge of Cohen's actions but there was also a recording of a phone call with Cohen and Trump talking about the hush money to Daniels.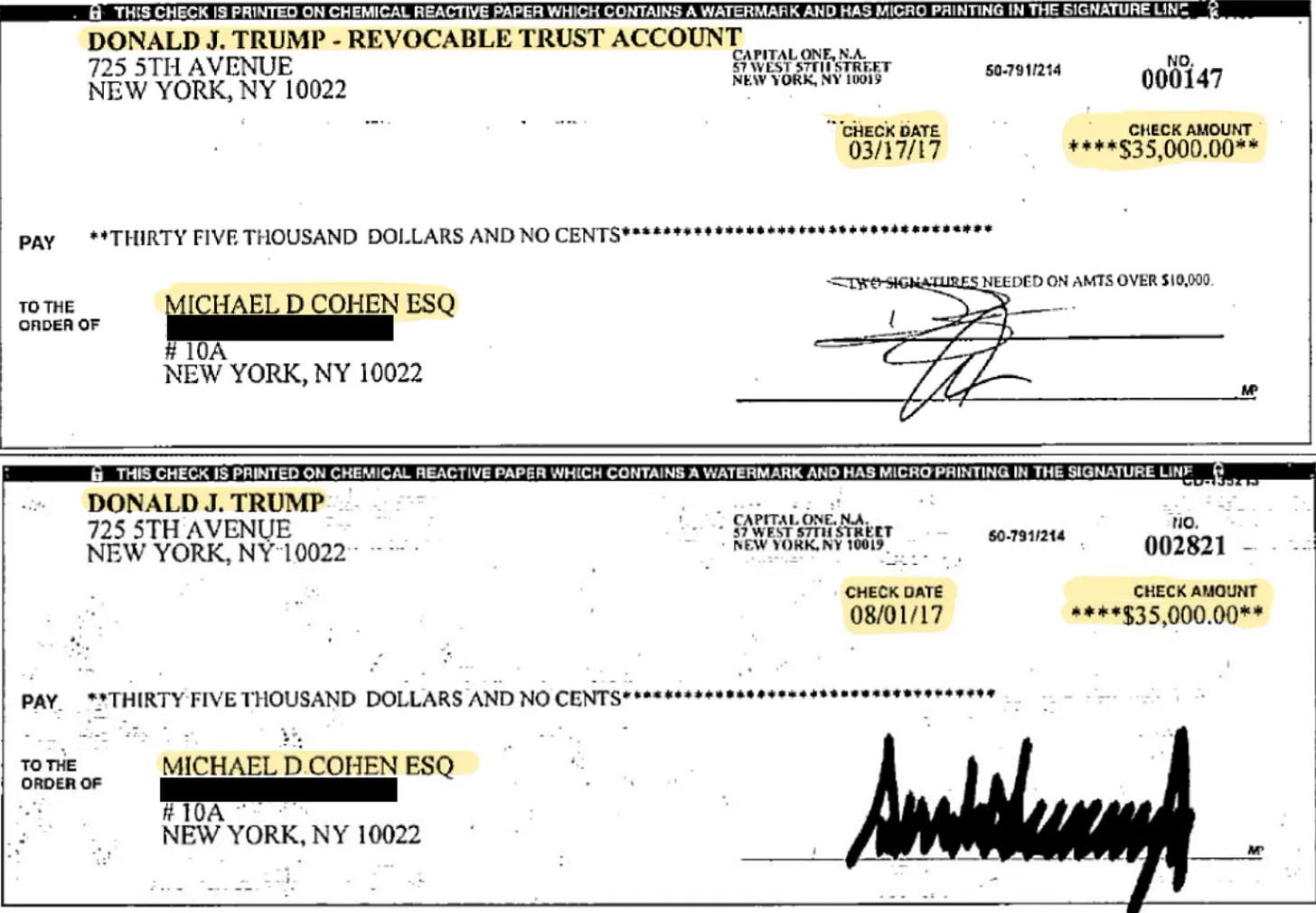 He was a busy boy at that Tahoe event. The same location where he met Daniels, Trump encountered Karen McDougal, a Playmate of the Year, and the two later began an affair. Both McDougal and Daniels had attempted to sell their stories to the National Enquirer. The magazine was published by a consort of Trump's with the unfortunate name of David Pecker, a bit awkward for a man who practiced "catch and kill," which is the purchase of story rights and then a refusal to publish. These are usually related to public figures caught in sexual indiscretions. This amounts to protection of the principals by not reporting the story. A Pecker solves their problems.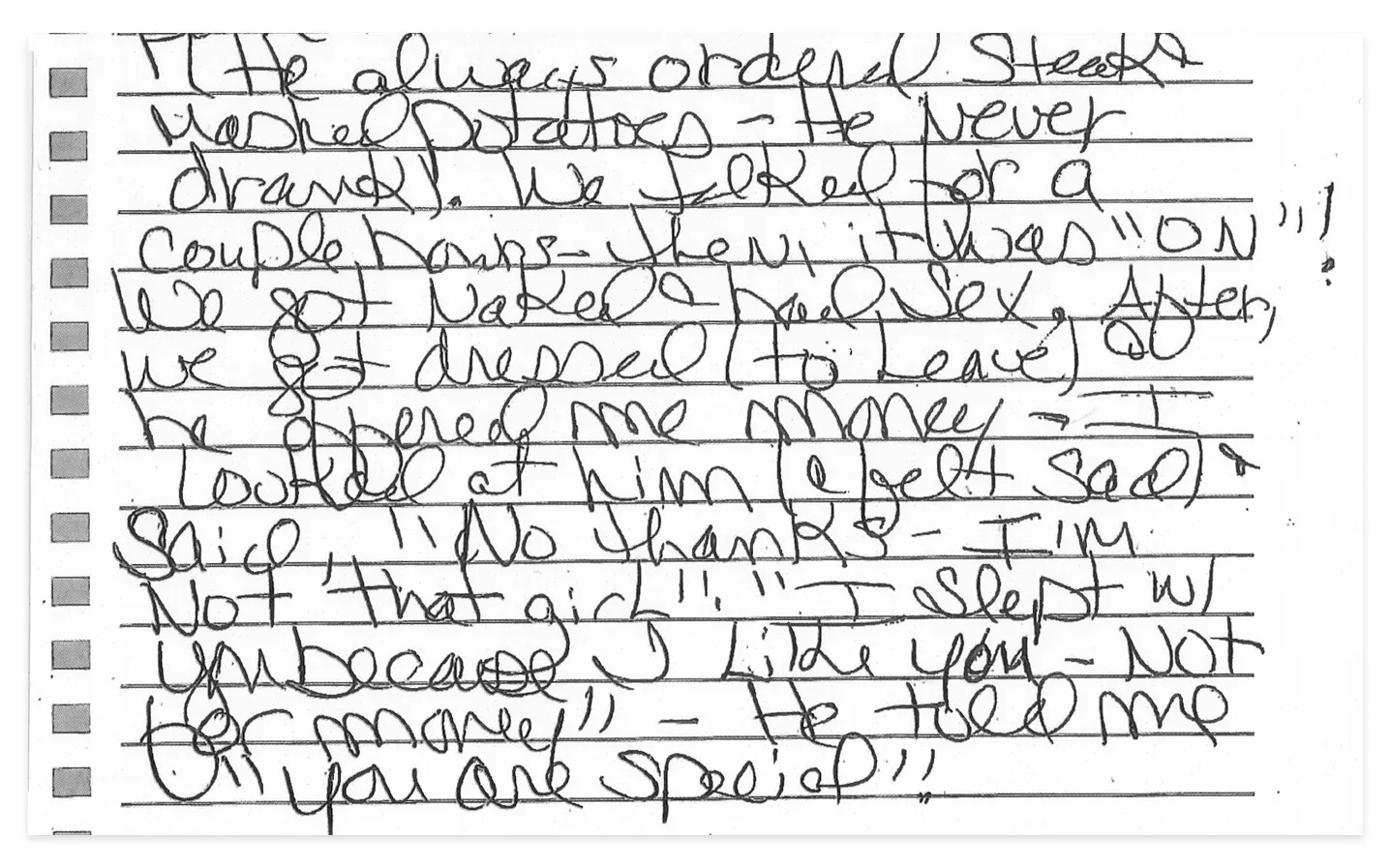 I think there is no denying that the money paid to a porn star and a Playboy Playmate by presidential candidate Trump changed the course of American history. The election was absurdly close in terms of the electoral vote, and Trump won narrowly in three critical states with a margin of only 79,316 votes combined in Pennsylvania, Wisconsin, and Michigan. Just over 138 million people voted in the 2016 election and Hillary Clinton easily carried the popular vote by 2.5 million. But go back to those 79 thousand plus votes that put Trump in the White House. Are they likely to be there if it is publicly known the potential president is sleeping with a porn star while his wife his home with their months-old baby? Do you think voters would be enthused to know he had also taken up with a playmate at the same time, engaging in an affair with her, and both of those indiscretions coming right after he's spouting off about grabbing women by the pussy?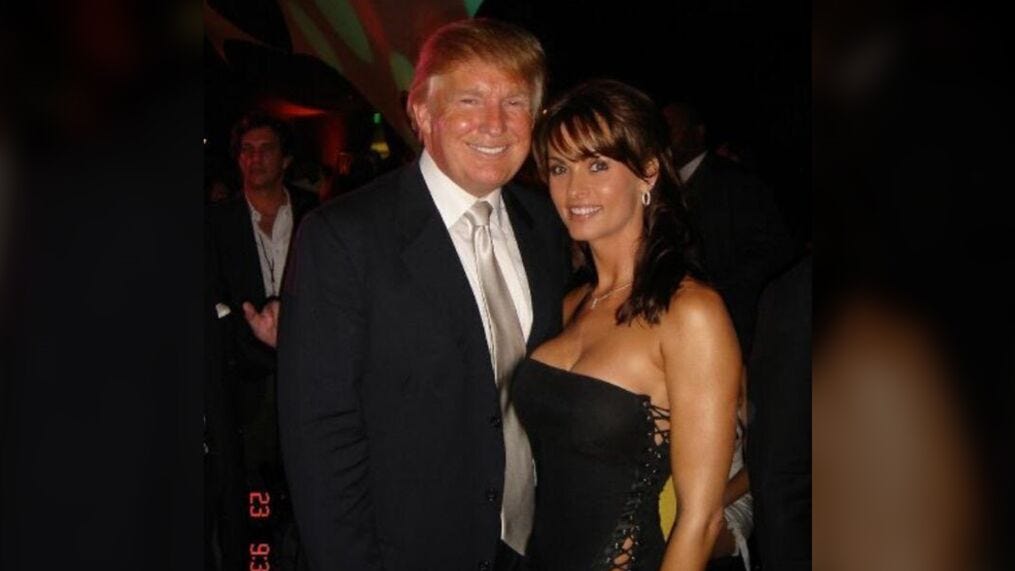 I think we know the answers. Trump's candidacy would have been dropped into political blender of controversies that would have kept churning noise and drowned out anything else he talked about on the campaign. He would not have been president. Think of the wasted money and energy America would not have endured is this enormously insecure and flawed fool had never gone to Washington. No noise about a wall along the border and the lie of Mexico paying for it. We'd have not heard about all the women who came forward to accuse him of rape and sexual assault or harassment. Numbering in the dozens, did they all conspire to make up stories about groping and unwanted kissing and even rape? The deficit would not have ballooned because of his massive corporate and wealth tax cuts. There are simply too many of his rampant crimes and mismanagements to enumerate here, the use of public office to further enrich himself and his family, but if you are interested in scrolling through a complete list, may I recommend you visit the work of McSweeney's, which offers up a detailed accounting of his "cruelties, collusions, corruptions, and crimes." The scope of his greed and ego are writ large with the record of his behavior.
These consequences are what make Trump's alleged crimes in Manhattan into more than minor election funding fraud. In at least two cases, there is evidence he provided, or facilitated the delivery of money, to silence women who were threatening his political future. Michael Cohen went to prison for getting that $130,000 to Stormy and Trump has never been held to account. The amount Pecker paid (just plain fun to write that phrase) Karen McDougal, reportedly $150,000, to buy her story and kill it, is probably also categorized as an illegal campaign contribution to Trump. My guess is the number of counts on the indictment reached 34 because Pecker testified to other shenanigans involving money, and Cohen had additional information for the grand jury that had not yet made its way to the public domain. Trump and his consorts almost certainly evaded FEC reporting requirements, which allowed him to win the election.
If Manhattan District Attorney Alvin Bragg had not decided to prosecute after the grand jury voted to indict Trump, he would be turning his back on an historical occurrence that changed the most important event held in a democracy. A presidential conman would get away with buying an electoral victory by paying off two women with whom he slept and had extra-marital affairs. If that information had been in the public, there's a high probability those 79 thousand-plus voters who gave Trump the electoral victory might have been dissuaded by his behavior. I'd like to believe there might have been a few million morally indignant folks in the GOP, but the years since he began his run to the presidency have proved that to not be the case.
Consider also the position of Mr. Bragg. He took tremendous criticism when he expressed skepticism about the case against Trump's business operations, which caused the two prosecutors leading the investigation to quit. We are probably safe, therefore, in assuming Bragg is not going to put his reputation on the line, or his office's credibility, to bring a weak case against a former president. No one in U.S. history has ever done what Bragg is about to undertake, and he must see his odds of failure as almost non-existent. Otherwise, why try? The testimony and documentation and recordings from witnesses must make an overwhelming narrative to prove Trump's guilt at skirting federal election laws, and, as suggested, perhaps there are other crimes not yet known. Bragg is on neither a fishing expedition nor a witch hunt. The fish has been landed and about to be filleted.
I do not care about the jackanapes of the Republican party who claim he is conducting a political prosecution. The more political act would be to ignore the testimony of firsthand witnesses, not listen to the recordings or look at the documents. The political thing would be to say, "Meh, it's just a couple of minor reporting failures on a huge presidential campaign. What's the big deal?" Bragg would be letting every future candidate know that fanciful accounting of political campaigns is okay if it doesn't get to out of control. Unfortunately for Trump, the law has no gray area, only people like him who function in those shadows until they get caught. Bragg isn't coming after you, either; he's coming after Trump, regardless of what they are saying way out on the right edge of the political cracker.
Bragg would also be well served to consider obstruction of justice charges against House Speaker Kevin McCarthy, who is using his office to try to intimidate the prosecutor and get him to stop the adjudication of the Trump case. McCarthy has no jurisdictional authority over Bragg but the DA can come after the House Speaker if he feels he is impeding the prosecution of justice. New York's top lawman also ought to consider obstruction charges against Lindsey Graham, the South Carolina senator who suggested Trump "smash some windows, punch a cop, and rob a few shops" on his way to booking. I'm no lawyer, but that sounds a tad like incitement to me, which is what Trump is doing by urging his supporters to take back America, oh, and please send him some money. This isn't a persecution; it's a prosecution and investigators are following the evidence and the money and where it took them.
Lastly, I'd say I am disinclined to believe there will be large protest rallies for Trump, or any attempts to "take back America." Who has it, by the way? Did it leave on its own? Anyway, potential protestors and law breakers are more likely to stay home and watch Trump on TV, drinking their light beer and eating Cheetos than they are to run and smash windows, like sweet Lindsey has suggested. Those red hat wearing morons are smart enough to know that what is likely to happen to them will look very much like how things turned out for the January 6th lawbreakers. You get found. You get prosecuted and you go to jail if you interfere with the delivery of justice. They also ought to know, and I assume they do, that law enforcement officers have more guns than they do and are unafraid to fire when conditions merit. Seriously, who wants to risk their freedom, and even their life for the privileged Trump? I'm guessing those numbers are way down after the successful convictions of the Clowns of the Congressional Invasion.
More indictments will be forthcoming. From Georgia where he tried to manufacture votes, and from the DoJ and its investigator Jack Smith, who probably already has an airtight case against the Orange Caligula even with only the fake electors scam. I doubt indictments of a former president are likely to become mundane events, regardless of their number, but they might. Whoever thought a porn star would stand up to a president and maybe author his ruin?
We are living in very strange times.
⭐
James Moore is a New York Times bestselling author, political analyst, and business communications consultant who has been writing and reporting on Texas politics since 1975. He writes frequently for CNN and other national media outlets and can be reached a jim@bigbendstrategies.com.