Texas Outlaw Writers Newsletter: It's Always Waco Edition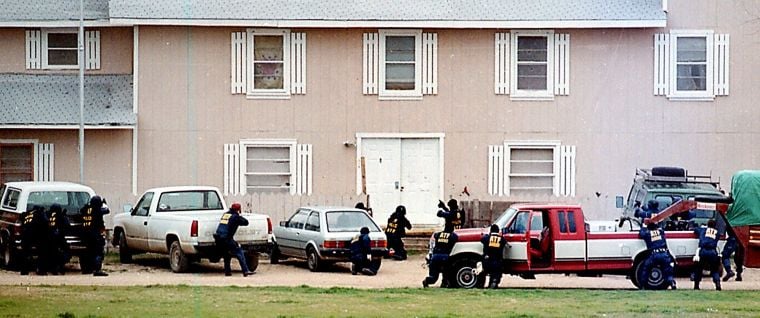 I find myself putting this week's news together in a hotel in Waco, TX. And by chance, it was 30 years ago on Tuesday the the ATF raided the Branch Davidian compound. (More on that with Moore, below.) I was working for KHOU, the CBS affiliate in Houston at the time, as was fellow Outlaw James Moore. Jim made it to the scene of the shootout almost before the shooting stopped, (he was based in Austin.) I drove the satellite transmission (live) truck to meet him. In the business at that time, you can expect to chase all kinds of emergencies, and sensations, and a LOT of false alarms. When I had been paged that morning, I was told, (breathlessly) that a "cult just shot down an airplane." In disbelief, I rolled my eyes and grabbed my "go bag" and headed to get the truck.
A couple hours later, at the end of the drive that lead right up to the Davidian compound, Jim handed me a video tape and told me to feed it to Houston. I shrugged, loaded the tape, and what I saw made my knees go weak - and I was sitting down.
Thirty years ago, and I can remember watching the tape of that shootout for the first time to this day. My colleagues and I would spend the better part of the next 51 days sending reports back to Houston, (and in fact, around the world) about the standoff between the Branch Davidian religious cult lead by David Koresh and the ATF/FBI and other federal and local law enforcement agencies. (see below for link to Jim's story this week.)
---
My presence in Waco on this anniversary week is pure chance, (I'm just doing a corporate work assignment.) I haven't heard anyone in town mention the big anniversary. And why would they? No community wants that hanging over their head. (Do you think Dallas has a big neon sign in Dealey Plaza: "President shot here!"?) Until recently, Waco had a run of terrible press, based largely, on terrible events.)
Exactly year after the Davidian compound burned to the ground, Timothy McVeigh would bomb the Federal Building in Oklahoma City. McVeigh made it clear that he did in as an act of revenge for the Davidian tragedy in Waco. (He would also mention Ruby Ridge.)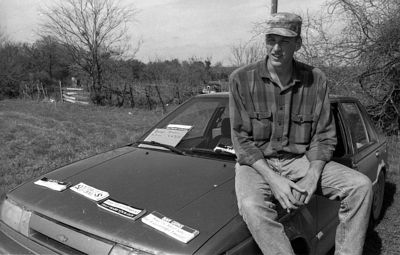 More recently, Baylor University had been embroiled in a huge scandal when their administration refused to appropriately address allegations of rape and sexual assault on campus by members of the football team. In addition to criminal charges finally brought against the suspected football players and multiple lawsuits against the university, the head football coach was fired and Kenneth Starr, the university president, resigned. Yes, THAT Ken Starr, the moralistic Bill Clinton impeachment prosecutor.
So Waco was in need of a reboot.
And did they ever get one. Renovating/remodeling superstars Chip and Joanna Gaines turned a scandal-ridden, self-destructive, depressive Waco into a tourist destination and mecca for designers and designer wannabees. There has actually been a real estate boom in the area. The Gaineses started out with a small design shop in town, and Joanna had a popular blog about all things home improvement. That led to an HGTV show, "Fixer Upper." The show was immediately popular, and they not only kept their projects within Waco city limits, they also reinvested their profits back into the community... building shops, and restoring older buildings for other shopkeepers... they quite literally have transformed Waco's downtown.  
It is probably a safe bet that 90% of tourists and shoppers that visit the Gaines' Fixer Upper empire have no idea who David Koresh is, or that the local university barely stayed alive due to the scope of the football/sexual assault scandal. And no one is Waco is going to tell them.
This brings us a quick tie-in with a piece that we ran last week. Remember how Larry Weidman wrote an article on the upcoming auction of Pulitzer Prize-winning author Larry McMurtry's personal possessions, including some of his typewriters? The estate quietly put his famous bookstore ("Booked Up") up for sale. Evidently, Chip Gaines decided to expand their reach beyond the Waco city limits... he purchased the property  and plans to "preserve this incredible book collection." No doubt, Joanna will do her part to spruce the place up a bit.
---
But there are those that DO remember some of Waco's infamous past.
As mentioned, the tragedy of the Branch Davidian standoff began thirty years ago on Feb. 28, 1993. Ask anyone who was there, or knew the background of the situation, will tell you there was no reason for the lives to be lost, or for the feds to launch an assault. To many Americans, the attack at Mt. Carmel by the ATF was a manifestation of Ronald Reagan's insistence that our government was our enemy. Waco was the proof, and exactly only year after the fire at the religious cult's compound, McVeigh's bomb blew up the federal courthouse in Oklahoma City. And there is a bright line that runs from that stretch of Texas black land prairie all the way to the Trump party's anger and disdain for the government and even our political process. Jim Moore, who had worked often in Waco and had numerous friendships with journalists and others in the city, was assigned to cover the standoff and writes this week about the untold part of the story.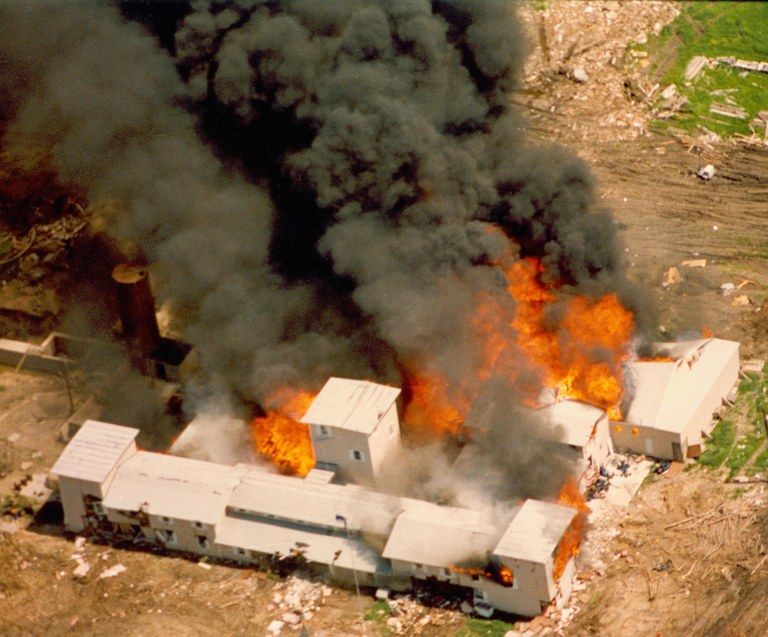 ---
Are more and more old white dudes just dropping their filters and revealing some sort of inner reptile? Can they at least shed their skins and reveal a slithering, scaly, hideous body before they drop their enlightened opinion bombs that sound something out of a KKK rally?
On a related note - Roger Gray is wondering when cartoonists became social commentators. Well, except for Garry Trudeau, and OK, Al Capp in the old days, and...Oh, never mind, just read it.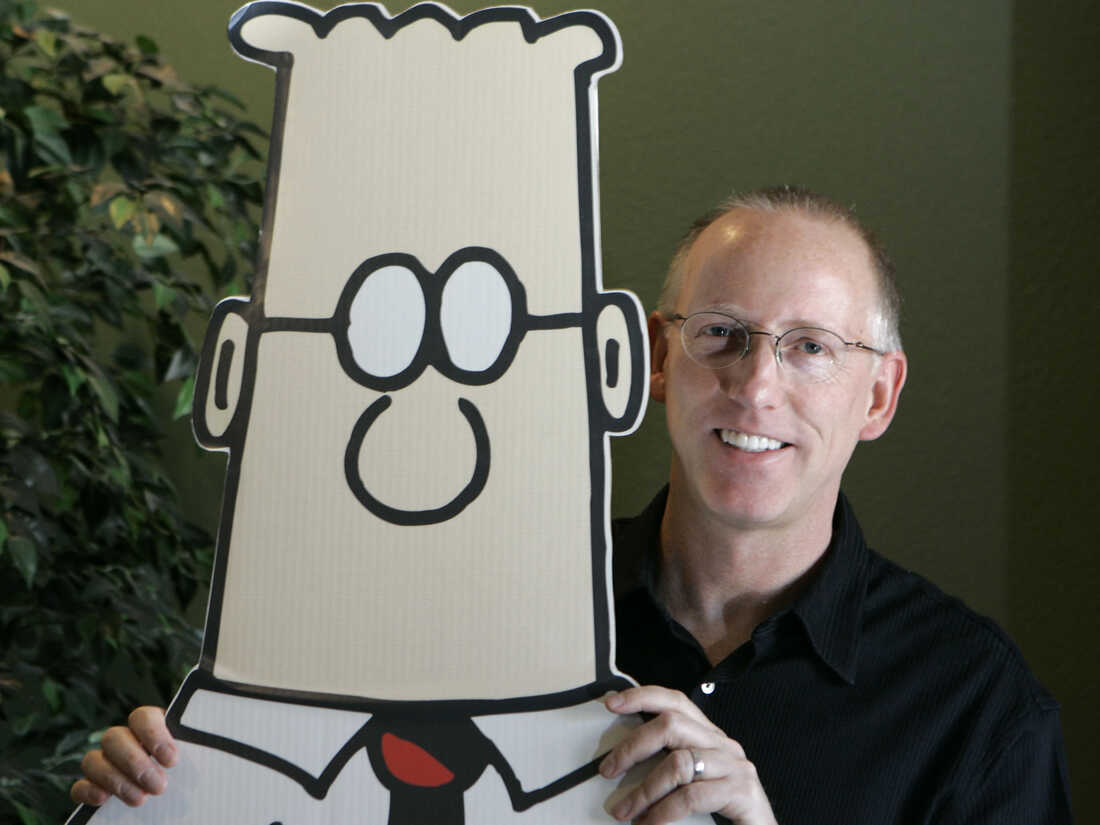 ---
Myra is stewing, but doing everything she can to ignore Dilbert. She wonders how a cartoon with no mouth can say so many hateful things. Instead, she has noticed a more encouraging throwback - not happening among the older set, but a positive note sounding among millennials. And that note sometimes stretches into an 8 or 12-bar structure. Is there a resurgence in Jazz?